Hobart Medal of Excellence
Warren Littlefield '74
Television Executive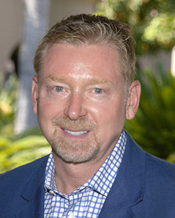 As President of NBC television, Littlefield was responsible for developing the shows that defined 90's television, including "Seinfeld," "Friends," "Cheers," "ER," and "The Cosby Show."
Under his watch as President of the Entertainment Division, NBC won an amazing 168 Emmy awards and numerous other industry honors. In addition, as President of NBC Entertainment, he oversaw the development and production of NBC's prime time, late night and Saturday-morning entertainment programming. During his last three seasons with the network, NBC sold an industry record $6.5 billion in prime-time advertising — $2 billion more than its closest competitor.
In December 1979, Littlefield joined NBC as the Manager of Comedy Development. At that time, NBC had no comedies ranked among Nielsen's top 25 shows. Less than two years later, he was promoted to Vice President, Current Comedy Programs. As the captain of the network's comedy department, he helped develop award-winning series such as "Cheers," "Family Ties," "The Cosby Show," "The Golden Girls," and cast Will Smith in "Fresh Prince of Bel Air." During those years, NBC climbed out of the Nielsen ratings basement and went on to enjoy a history-making, six-year ride as the top-rated network.
In his final year at NBC, he supervised the development of "Will and Grace" and "Providence," both owned by NBC Studios, as well as "The West Wing." He initiated the development of "Law and Order: Special Victims Unit," which began the industry trend of procedural spin-offs.
Among a long list of Emmy and audience-winning long form programs, Littlefield acquired the holiday film classic "It's a Wonderful Life" and reinvented it as an "NBC Classic;" broadcast the encore presentation of the original "Peter Pan;" and acquired and presented - without commercial interruption - the Oscar-winning film "Schindler's List," which was seen by over 60 million Americans in its initial broadcast.
The Littlefield Company represents the newest chapter in Littlefield's television career. In 2001 he signed a multi-year deal to develop and executive produce television shows for the Network Television Division of Paramount. Since its inception the company has produced five prime-time television series including the critically-acclaimed "Keen Eddie," which launched Sienna Miller's career. The company signed a multi-year development deal with ABC Studios.
A native of Montclair, N.J., Littlefield began his career at Westfall Productions in New York City, where he developed and produced prime-time specials and movies. At age 26, he produced "The Last Giraffe," a made-for-television movie that was shot exclusively on location in Kenya.
He attended the School of Government and Public Administration at American University in Washington, D.C., before earning a degree in psychology at Hobart.
Littlefield is currently on the Board of Directors of Dynamic Digital Depth and serves on the boards of the L.A. Free Clinic, Heal the Bay, the Environmental Media Association, the National Coalition of Christians and Jews, and the UCLA School of Film, Theater and Television.