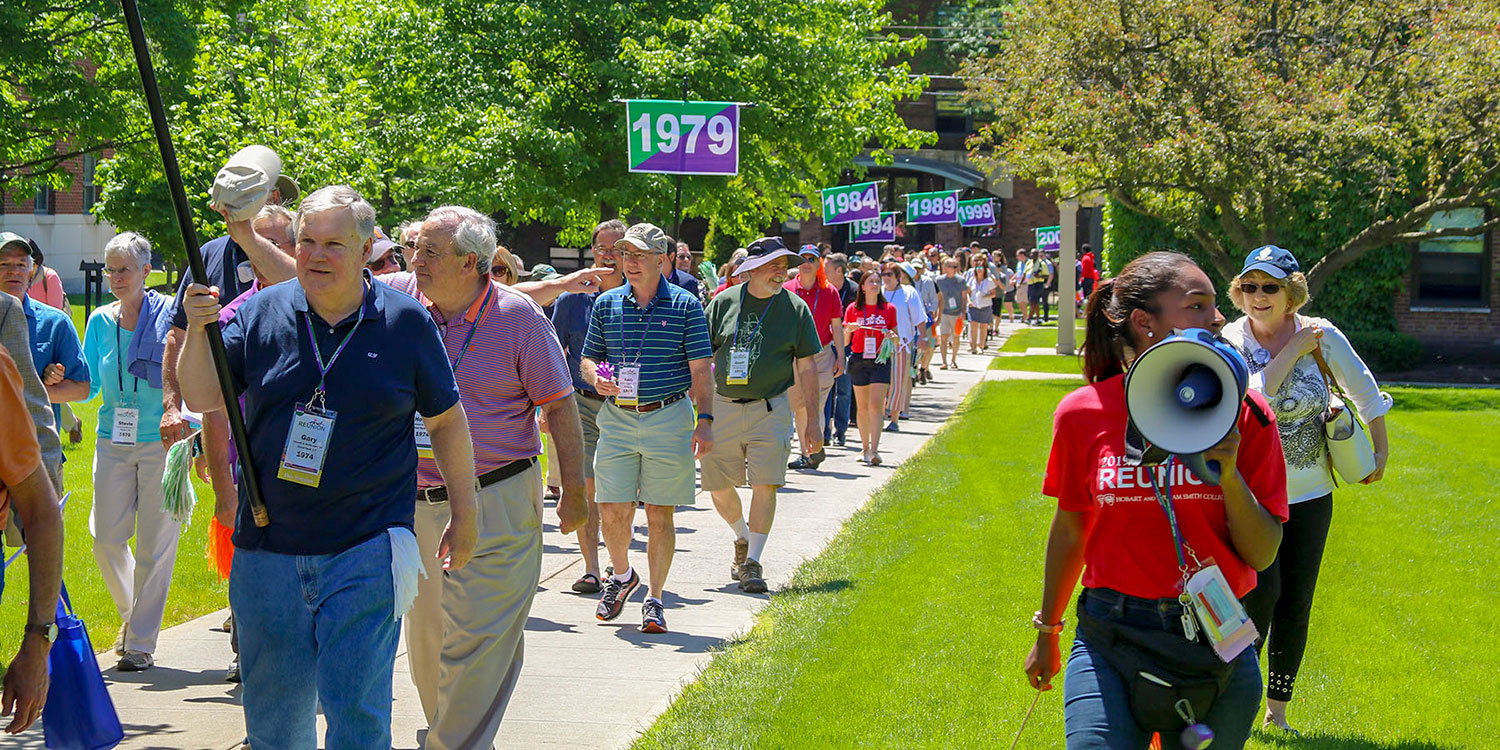 Events
We offer dozens of events each year from on-campus gatherings like Reunion and Homecoming & Family Weekend to regional events, lectures, tailgates and virtual webinars.
Upcoming Events
Hosting an Event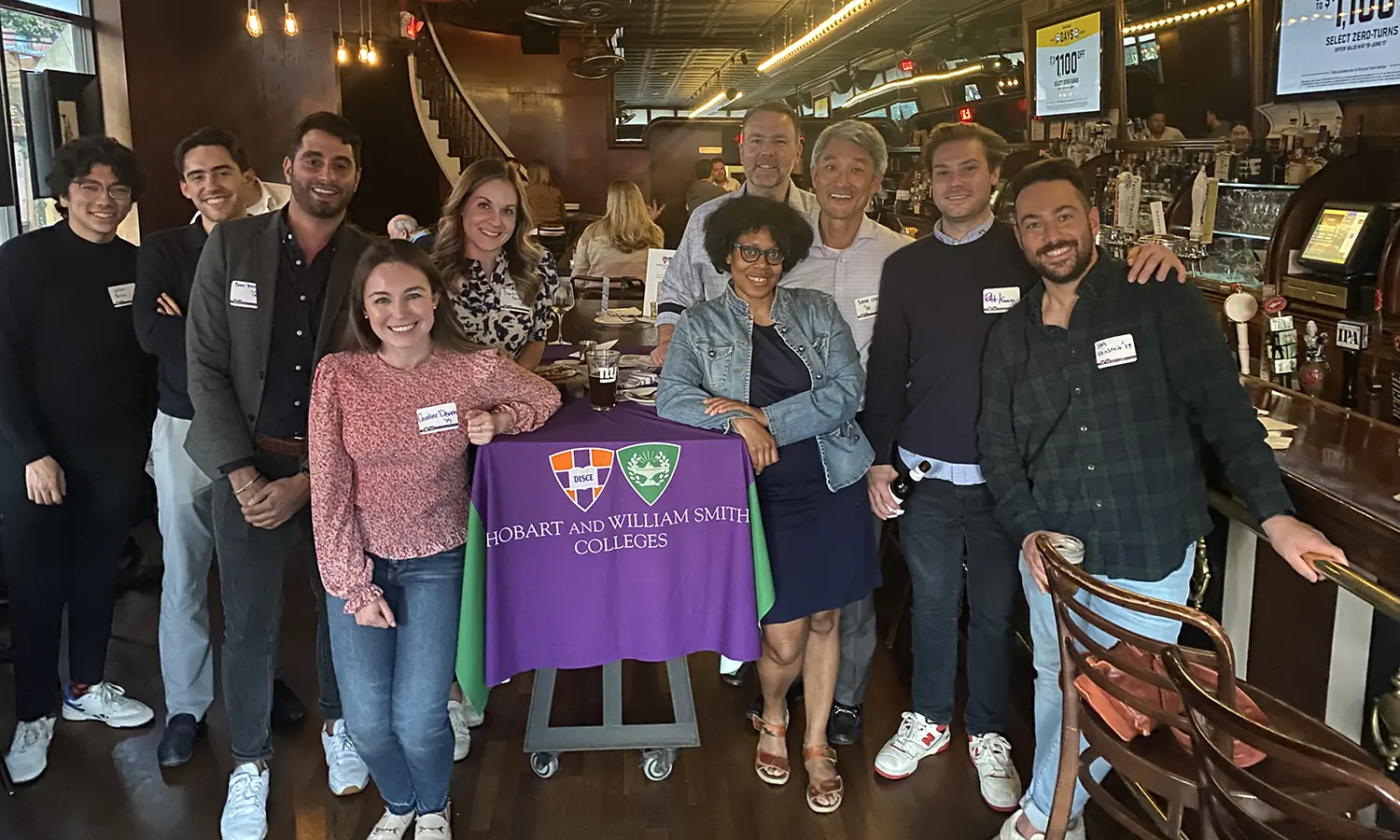 We frequently get requests from alums and parents who would like to put together an HWS gathering in their area. We also know that many HWS gatherings happen annually with small groups of friends and classmates. So, whether you are planning a small get-together in a home to welcome new students, a viewing party for a sporting event in a nearby pub, or a holiday celebration - let us know! We can send along some HWS color (like a pennant, balloons, cups, HWS napkins) for a great photo and help to promote the event.
Invitation lists can range from an intimate group of HWS friends and neighbors to a larger list that includes all alumni, alumnae and parents in your area. Some events could be alums only or even certain class years.
HWS events take place in a broad spectrum of venues. If you are hosting in a club, restaurant, bar or museum and there will be food, beverage or tickets to purchase, then it should be a "pay as you go" arrangement. Alumni and Alumnae Relations (AAR) can help promote some events but we do not have a budget to subsidize them.
Be sure to plan far enough in advance. You'll want to make all of the necessary arrangements at your end and give your guests plenty of notice. Be sure to check out the HWS website for other HWS events that may be in your area, as well as timing of religious or federal holidays, or school vacation weeks.
We'd love to hear about your event idea or about an HWS event that you already have planned. Submit the online form with some details of your idea, such as who you want to invite, number of people, etc. An AAR staff member will make contact with you to discuss the planning and promotion process (if applicable), or just send some HWS swag for the event.
After your event, send a list of attendees to AAR so we can make note. We can also send you notecards if you'd like to reach out to your HWS guests afterward. Be sure to email any great photos with descriptions to alumrelations@hws.edu.