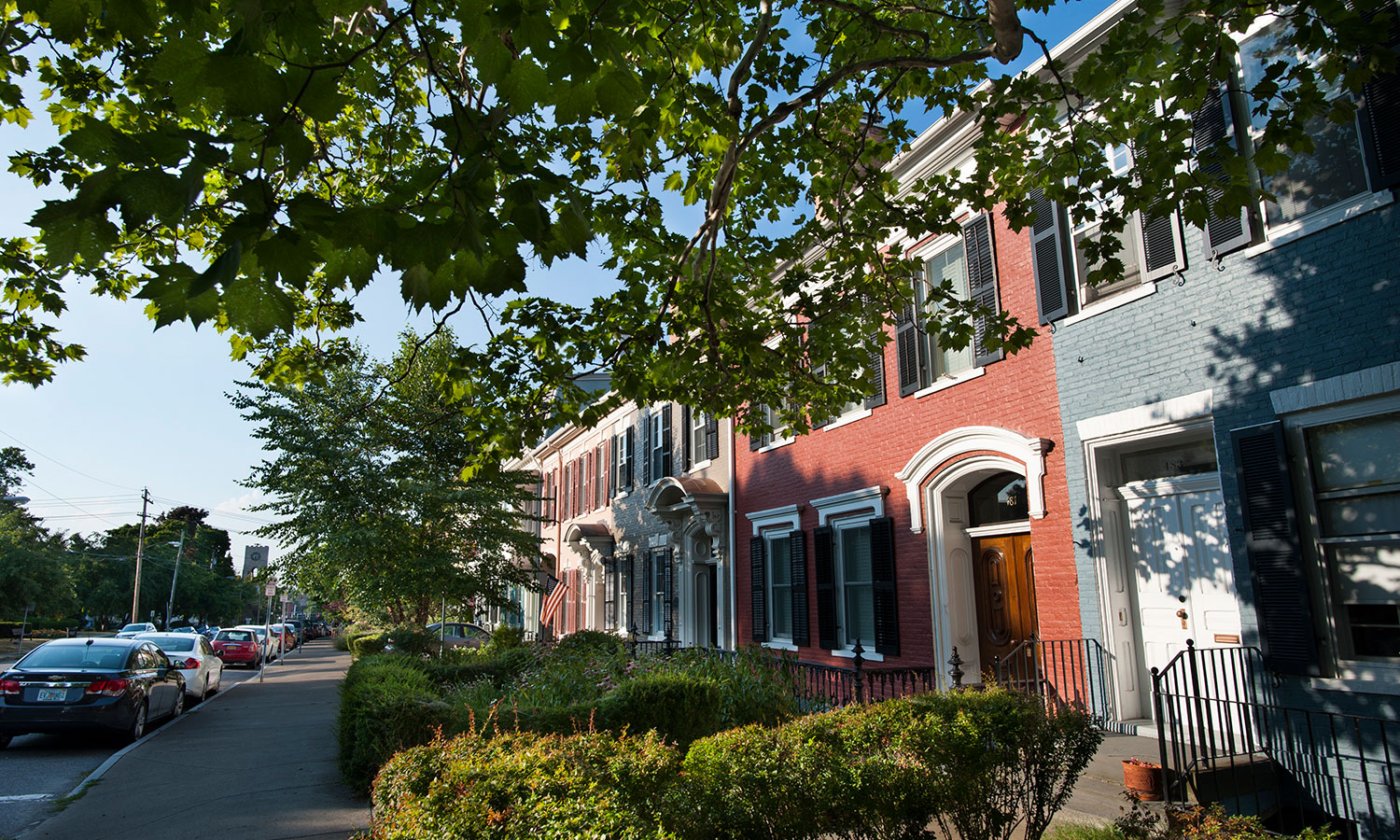 Geneva & The Finger Lakes
ON THE EDGE OF A LAKE.
AT THE CENTER OF EVERYTHING.
Geneva, N.Y. and the Finger Lakes Region are a stunning backdrop for your college years. And at HWS, learning doesn't stop in the classroom.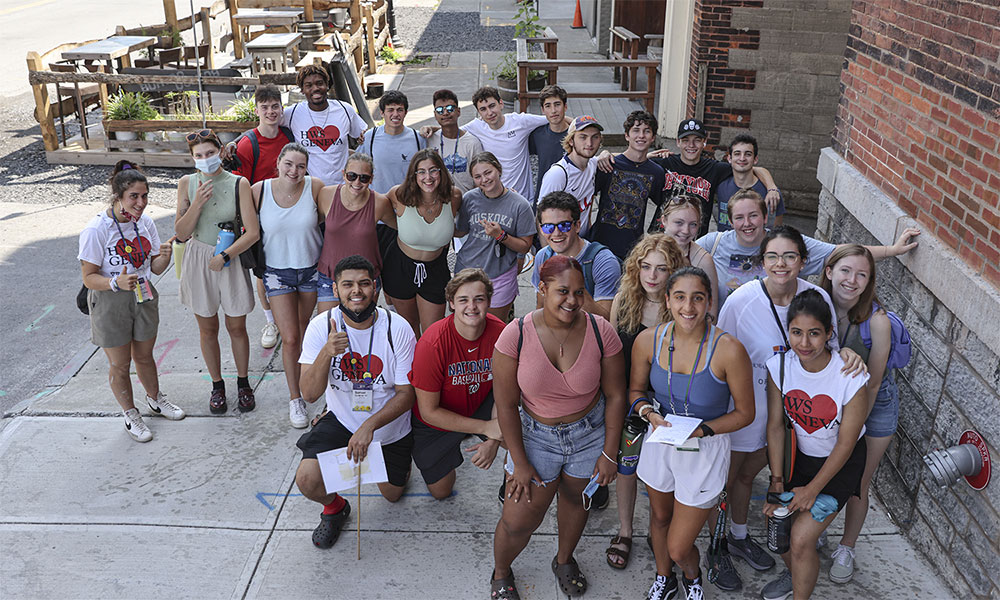 Our location on the shores of Seneca Lake allows you to put your education into action. The lake becomes a laboratory and the City of Geneva a partner in studying and creating change.
In addition, major historical landmarks that shaped our nation are right here, including the birthplace of the women's rights movement and the site of the Canandaigua Peace Treaty signing.
Here, you'll find a sense of place and a sense of purpose.
The Finger Lakes consist of 11 lakes formed by receding glaciers during the most recent ice age.
Seneca Lake is the largest of the Finger Lakes and the second deepest lake in all of N.Y.
Geneva was originally the site of the Seneca Nation village of Kanadasaga.
The first women's rights convention was held in 1848, just across Seneca Lake in the Town of Seneca Falls.
Geneva, N.Y. has a population of 13,300 residents. The population swells during tourist season in the summer and fall, as people from all over the world visit our lakes, restaurants and wineries.
Grubhub and DoorDash are available in Geneva!
Just a 10-minute walk from campus, you'll find local wares and bookshops including FLX Goods, Stomping Grounds and the Geneva Bicycle Center. Our thriving food scene includes restaurants praised by the New York Times, cuisines and coffee shops. We are also equidistant from cultural centers and transportation hubs in Rochester, Syracuse and Ithaca, N.Y.
USA Today named the Finger Lakes Region to their top 10 list of "America's Best Wine Regions." The Seneca Lake Wine Trail has more than 100 wineries and breweries.
The City of Geneva is a premier food and beverage hub in the Finger Lakes and New York State. Through the Center for Excellence in Food and Wine, Cornell AgriTech, the Viticulture and Wine Center and other partners, Geneva, N.Y. has served as an incubator for Food and Ag startups.
Our Fair City

You'll love Geneva and the diverse community that has worked together to create the renaissance we enjoy today.

An All America City

The Seneca Nation

The story of HWS begins on the traditional territory of the Seneca Nation, on the westernmost portion of the Haudenosaunee Confederacy. Image courtesy of the Geneva Historical Society

Respect and Acknowledgment

Geneva 2030

When an entire community – including HWS – comes together to support youth, the results are truly transformative.

Collective Impact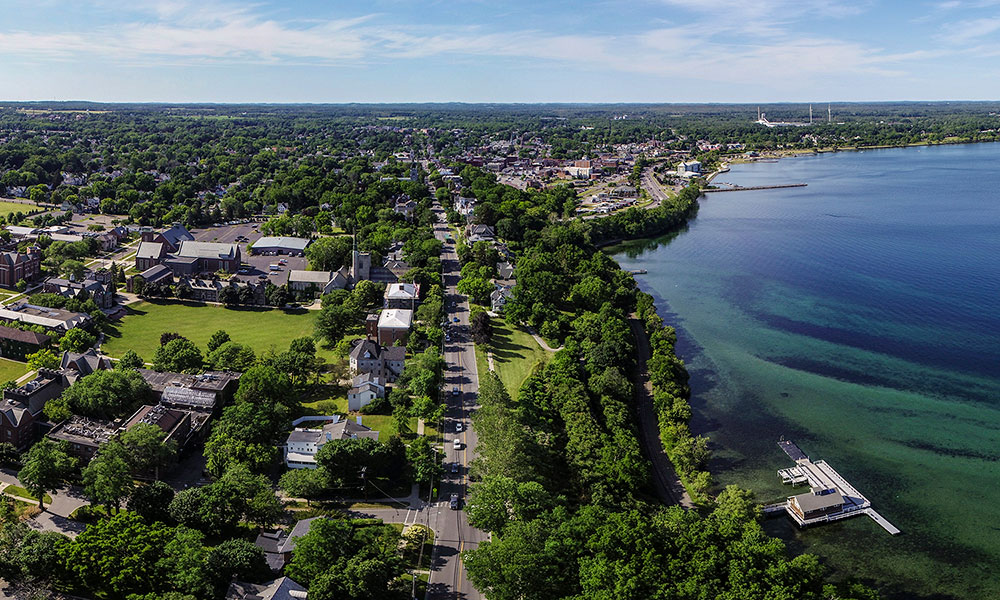 Discover Geneva & the FLX
The Finger Lakes Welcome Center

Things to do, advice and ideas on how to maximize your time in the FLX.

Join us in the FLX

Winter in the FLX

Bring your winter coat and boots because it snows here. We make the most of it, celebrating life outdoors with winter festivals and sports.

We ♥ Snow
CULTURE and HISTORY
Women's Rights National Historical Park

The first Women's Rights Convention was held in Seneca Falls, N.Y. in 1848.

Good Ideas Founded Here

National Women's Hall of Fame

In 2022, the Hall of Fame will induct Michelle Obama, Octavia Butler, Mia Hamm, Joy Harjo, Katherine Johnson and Indra Nooyi.

Honoring Women

Harriet Tubman's Home

Harriet Tubman used her home in Auburn as a base for her work as an abolitionist.

Underground Railroad

Ganondagan State Historic Site

This 569 acre National Historic Landmark is the site of a 17th century Seneca Town.

Seneca Art & Culture Center

Smith Center for the Arts

Within walking distance of campus, the Smith is a great place to catch live concerts, plays and movies.

Get Cultured
FUN DESTINATIONS