New STEM Scholars Program Teacher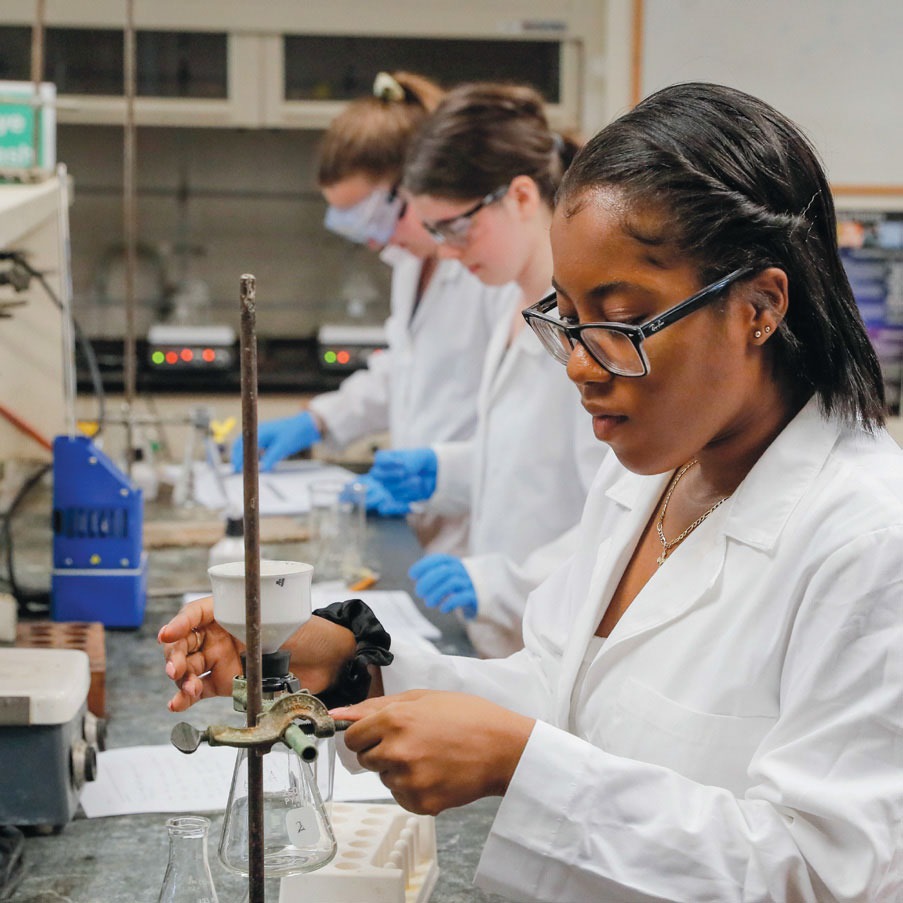 In March, 15 students were inducted to the new STEM Scholars program designed "to elevate and recognize the importance and value of historically underrepresented scholars in STEM fields," says Vice President for Diversity, Equity and Inclusion Khuram Hussain.
Announced in 2020, the STEM Scholars Program offers opportunities for academic support and financial aid to ensure all students have the resources to succeed in their chosen fields. STEM Scholars can serve as paid peer mentors and participate in monthly meetings on research and internship opportunities.
Going forward, the Office of Admissions will award financial aid packages annually to 15 incoming students demonstrating aptitude in STEM fields, and these students will participate in a weeklong summer welcome program.