Parallels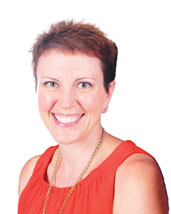 Deanna Perin Egelston '94
Applied research mathematician at the Department of Defense
Phi Beta Kappa
Robert L. Beinert Memorial Prize
Helen Heath Scholar
Dean's List
Major: mathematics
Minor: physics
Hometown: Rockville, Md.
1. If you weren't a mathematician, what would you do? Policy or legal work
2. Favorite class at HWS? Abstract Algebra
3. What motivates you? Passion for the things I do
4. What one word describes what it's like to be a woman in a STEM field? Challenging
5. What do you wish people understood about math? It's more accessible than people think
6. Favorite mathematical theory? Group Theory
7. What did you want to be when you grew up? Hairdresser
8. Most challenging professor? Associate Professor Emeritus of Mathematics and Computer Science John Vaughn P'08
9. Favorite William Smith tradition? Moving Up Day
10. What technology can you not live without? The iPhone
11. What would you go back and tell your 10-year-old self? Girls can excel in the sciences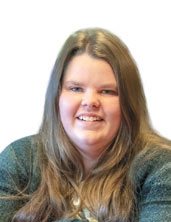 Connor Parrow '21
Plans to earn a Ph.D. in mathematical biology
Blackwell Scholar
William Ross Proctor Prize
Debate Team
Dean's List
Majors: mathematics and biology
Hometown: Waterloo, N.Y.
1. If you weren't a mathematician, what would you do? Probably biology, maybe medicine
2. Favorite class at HWS? Abstract Algebra
3. What motivates you? Trying to be my best self
4. What one word describes what it's like to be a woman in a STEM field? Inspiring
5. What do you wish people understood about math? It involves logic and reasoning, not just solving equations
6. Favorite mathematical theory? Central Limit Theorem
7. What did you want to be when you grew up? Pediatrician
8. Most challenging professor? Associate Professor of Mathematics and Computer Science Jonathan Forde
9. Favorite William Smith tradition? Moving Up Day
10. What technology can you not live without? My phone
11. What would you go back and tell your 10-year-old self? You don't have to live up to everyone's expectations