Elizabeth Perry '69, D.H.L. '04
Professor of Government at Harvard University; Author; Scholar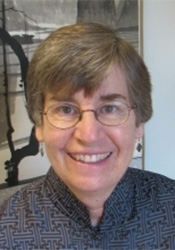 Elizabeth Perry '69, D.H.L. '04 is an author, scholar and the Henry Rosovky Professor of Government at Harvard University. She is also the director of the Harvard-Yenching Institute, an independent foundation located on Harvard's campus that enjoys partnerships with more than 50 universities and research centers in East and Southeast Asia.
When she was named as the Harvard-Yenching director in 2007, Perry said she hoped to build upon the strong foundation laid by her predecessor and "to broaden further the activities of the institute, both geographically and programmatically."
A comparativist with special knowledge in the politics of China, Perry is a fellow of the American Academy of Arts and Sciences and the recipient of a Guggenheim fellowship. She sits on the editorial boards of nearly a dozen major scholarly journals and holds honorary professorships at six Chinese universities. She has directed the Seattle China Council and served on boards of the National Committee on U.S.-China Relations, the Hong Kong Institute for Humanities and Social Sciences, and the Tsinghua Center for Contemporary China. In addition to her work at Harvard, Perry recently served as the president of the Association for Asian Studies.
Over the past 30 years, Perry has authored and co-authored more than 20 books about Chinese politics and history. Her focus is on popular protest and grassroots politics in modern and contemporary China. Her book, "Shanghai on Strike: the Politics of Chinese Labor" (1993), won the John King Fairbank prize from the American Historical Association, and her article, "Chinese Conceptions of Rights" (2008), won the Heinz Eulau award from the American Political Science Association. Her most recent books include "Anyuan: Mining China's Revolutionary Tradition" (University of California Press, 2012) and "Mao's Invisible Hand: Political Foundations of Adaptive Governance in China" (Harvard University Press, 2011).
Perry holds a doctorate in political science from the University of Michigan and a master's degree in political science from the University of Washington, Seattle.
Born in China and raised in Japan, Perry graduated summa cum laude from William Smith College in 1969, earning her bachelor's degree in political science. As a student, Perry was a member of Phi Beta Kappa, Pi Gamma Mu, Little Theatre, Canterbury Club, the sailing team and International Relations Club. She also served as a staff member for the Herald, and the Echo and Pine.
In 2001, Perry was awarded the William Smith Alumna Achievement Award. In April of 2003, the Colleges dedicated the Elizabeth J. Perry '69 Asia Library, a collection of works highlighting the history, society and literature of East Asian Countries, donated in her honor by Mark Selden, the Bartle Professor of Sociology and History at Binghamton University and Professorial Associate in the East Asian Program at Cornell University. At the 2004 HWS Commencement ceremonies, Perry was awarded with the Honorary Doctor of Humane Letters.