Susan Bondy '70
Columnist; Former investment analyst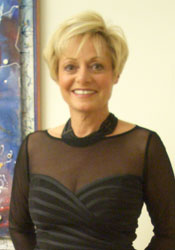 Susan Bondy has opened the financial world to women. Through her popular and long-running column "Bondy on Money" she shared down-to-earth financial advice and humor to a readership exceeding 20 million people. She gained her knowledge by working as an investment analyst for some of the world's most prominent firms, which was really an extension of the top-notch potential Bondy showed throughout her years at William Smith.
A student active in Little Theatre and swim team, she not only was named to the Dean's List, but graduated in the top 5 percent of her class. Her junior year she studied at the Einstein Institute of Higher Mathematics at the University of Jerusalem, in Israel, then after she graduated she attended New York University's Graduate Business School.

Bondy began her Wall Street career in 1970 at Manufacturers Hanover Trust, where she headed the Quantitative Investment Technology Group. In 1972, she joined Jas. H. Oliphant and became director of the Analytical Sciences Division, then in 1973 she moved to A.G. Becker to become a pension consultant to major corporations. By 1980, her client base consisted of 37 corporations whose combined retirement assets exceeded $43 billion.

Not content to rest on her laurels, she left A.G. Becker in 1980 to found Bondy Financial Services Corp., a firm devoted to helping individuals gain control of their own finances.

In October 1982, she was featured on the cover of Money magazine's 10th anniversary issue, in an article titled "How To Get Your Finances Together - At Last." In the same year her book "How To Make Money Using Other People's Money," on cost-saving and money-making strategies received rave reviews and made the New York Times best-seller list.

Bondy wrote her nationally syndicated column "Bondy on Money" from 1981 to 2004. It appeared in more than 600 newspapers. She then took her insightful and often hilarious commentaries on the investment world and turned them into lectures, seminars and keynote addresses, which she gave throughout the country at the invitation of banks, corporations, professional organizations and special interest groups.

She has given financial advice and commentary on more than 200 television shows, including numerous appearances on the "Good Morning America" and the "Today Show." She has been a guest of more than 300 radio shows, and for a time gave a weekly commentary on NPR's "All Things Considered."

Her ongoing interest in and commitment to William Smith College and its student body has brought her back to campus to lecture on safe investing and to speak at Founder's Day in 1989. In 1995 she received an Alumnae Citation for her work helping to give women financial empowerment.

In 1996, Bondy received the prestigious Athena Award for excellence in her professional field and commitment to the advancement of women. She has also received an honorary degree from Tiffin University.

Bondy has been a member of several professional organizations over her career. She serves as chair of the Investment Technology Symposium of the New York Society of Security Analysts and is a member of the society's Board of Directors.

Until she moved back to New York in 2004, she was the vice chair of Munson Healthcare, a board member of the Chamber of Commerce and a trustee of the Community Foundation. For each of these organizations she also served as chair of their investment committee. She was also president of the Women's Resource Center board for 11 years.

Born in New York City in 1948 and brought to Israel as a baby, Bondy grew up on Kibbutz Sasa on the Lebanese border until she was 13-years-old. Her parents were among the founders of Kibbutz Sasa, and she was in the first group of children. Bondy now volunteers for the Israeli consulate and other organizations. Her time is devoted to leveraged projects which advance peace, enhance understanding of the Middle East, and improve the economy of the region.