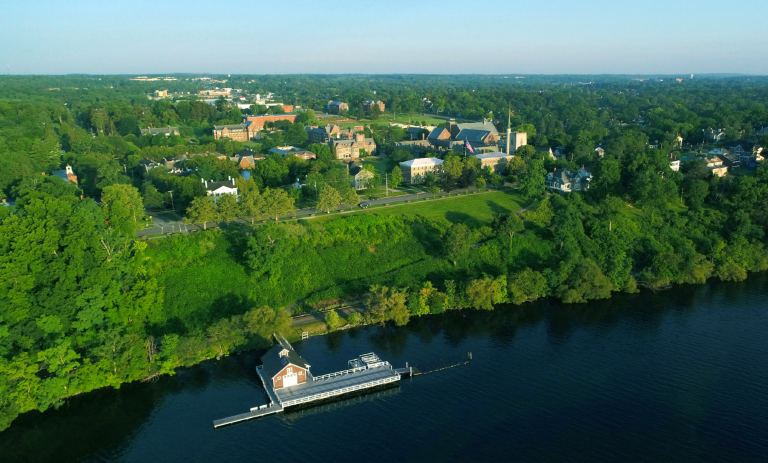 On the Passing of Paige Gibbons '26
November 22, 2022
Dear Members of the Hobart and William Smith Community,
I write with the very sad news that Paige Gibbons, a member of the William Smith Class of 2026, died earlier this week while at home. We are devastated to learn of her passing, and send her friends and family, especially her parents David '94 and Catherine Gibbons, our deepest sympathies.
A graduate of Our Lady of Mercy High School in Rochester, N.Y., Paige was a strong student interested in pursuing the sciences and giving back to the community. Losing a classmate, friend or student is extraordinarily hard and especially challenging when we have just learned of other tragedies on campuses across the nation. It is my hope that we can find solace in dialogue with one another. I remind you that there are a number of resources available to students, faculty and staff:
Counselors from the Center for Counseling and Student Wellness, located at 91 St. Clair St., are available for drop-in appointments through Tuesday evening and again starting on Nov. 28, by calling (315) 781-3388. Counselors are also available 24 hours a day by Calling Campus Safety at (315) 781-3000.
Crisis Counseling can be reached anytime of the day or night including through the break by calling (315) 781-3388 and selecting 1.
The Chaplain and Dean for Spiritual Engagement, the Rev. Nita Byrd, is available by calling (315) 781-4637 or via email at Byrd@hws.edu.
The Hobart Deans, the William Smith Deans and the Office of Campus Life, located in Smith Hall, are also available for students who want to talk.
The Employee Assistance Program provides faculty and staff with immediate and free access to mental health professionals by calling (800) 327-2255.
Calling hours for Paige are on Friday, Nov. 25 from 3:00 – 6:00 p.m. at the Anthony Funeral Chapel at 2305 Monroe Avenue in Brighton, N.Y. A service will be held on Saturday, Nov. 26 at 11:00 a.m. at Christ Episcopal Church located at 36 South Main Street in Pittsford, N.Y.
In this difficult time, please keep Paige's family and loved ones in your thoughts.
Sincerely,
Mark D. Gearan
President