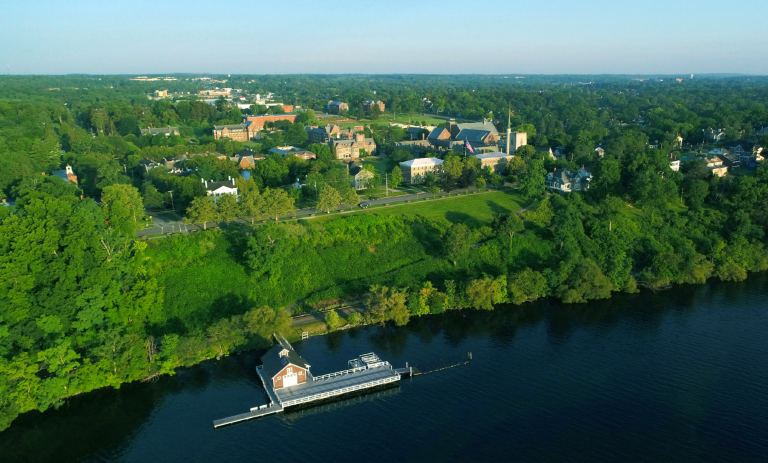 On the Passing of Professor Emerita Patricia Myers and Bill Burd
August 18, 2022
Dear Members of the Hobart and William Smith Community:
I write to share the sad news that two longtime members of the HWS campus community have passed away this month, Professor Emerita of Music Patricia Myers and retired Technical Director Bill Burd. For many years, both Trish and Bill were integral to the theory and practice of the performing arts at HWS, molding students in profound ways as artists, scholars and creative thinkers.
A specialist in music history and musicology, Professor Myers embodied the ideals of interdisciplinary education. Her scholarship, supported by numerous research grants and fellowships, ranged from 16th century Italian opera to Mozart's compositions to Stravinsky's ballets. Through independent studies, Honors projects and courses spanning world music and opera, she guided students to make connections between music and wider historical, cultural and political contexts. Trish held undergraduate and graduate degrees from Oberlin College, the University of Oregon and the University of Illinois, Urbana-Champaign. After teaching at New York University and the Eastman School of Music, she joined the HWS faculty in 1979 and earned tenure in 1983. In addition to her work as a teacher and mentor, she served her colleagues and HWS broadly as a valued member of Russian Area Studies and on a number of departmental and institutional committees before her retirement in 2013.
Bill, who discovered his love for theatre as a high school student, spent his career as a stage manager, technical director and tour company manager with professional companies and academic departments alike. After his retirement from Hamilton College — where his one-year appointment as technical director in the 1980s stretched into a 20-year tenure — he joined HWS as technical director and a member of the faculty. Even after his retirement from the Colleges in 2017, he remained deeply engaged with our community, returning for every theatre production and collaborating with Professor of Dance Cynthia Williams on her annual somatics conference. As Associate Professor of Theatre Chris Woodworth notes, Bill not only "designed and built the scenery and lighting for over two dozen productions, bringing imagined worlds to life in vivid and creative ways" — he touched the lives of "the many students who stage managed, acted or worked as technicians on productions he designed.… Bill deeply loved his wife, Reverend Sharon Rankins-Burd and their daughter Margo. Bill was a kind and generous collaborator with a profound love of theatre and a wry sense of humor. He was one of a kind."
Trish and Bill each leave a remarkable legacy that reflects their love of the arts and the lasting impact their work has had on our students and our campus. Please keep their families and friends in your thoughts.
Sincerely,
Mark D. Gearan
President