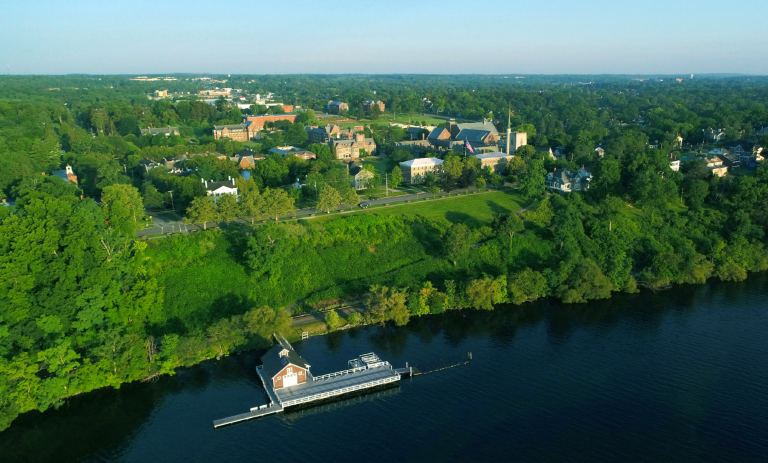 Support and Well Being in These Times
November 21, 2022
Dear Members of the Hobart and William Smith Community,
As we head into the November Break and the semester draws to a close, I write following a tragic week on the campuses of the University of Virginia, University of Idaho, and Brandeis University, and a shooting at a gay club in Colorado Springs. All of these events may understandably cause moments of stress and anxiety. Combined with the coming weeks of exams and course completion, it is important for all of us to look out to support those in our community who are struggling and to practice self care for your own wellbeing.
A friend recently remarked that if you are paying attention to what's happening in the world, you're bound to have at least some moments of sadness, anger or fear. On those occasions when you may need support, I hope you will reach out to a friend, a colleague, a professor or a coach. Be there for one another and ask for help should you need it.
I also urge you to take advantage of the various resources at HWS that are available to help you:
The Counseling Center is available for drop-in appointments through Tuesday evening and again starting on Nov. 28, by calling (315) 781-3388.
Crisis Counseling can be reached anytime of the day or night including through the break by calling

(315) 781-3388 and selecting 1.

Faculty and staff can access services through the Employee Assistance Program.

The Chaplain and Dean for Spiritual Engagement, the Rev. Nita Byrd, is available by calling (315) 781-3670 or via email at Byrd@hws.edu.
Whether you are traveling this week to be with family, friends and loved ones, or remaining local to prepare for the end of the semester, I hope you find opportunities for rejuvenation and reflection.
Best,
Mark
Mark D. Gearan
President
Hobart and William Smith Colleges