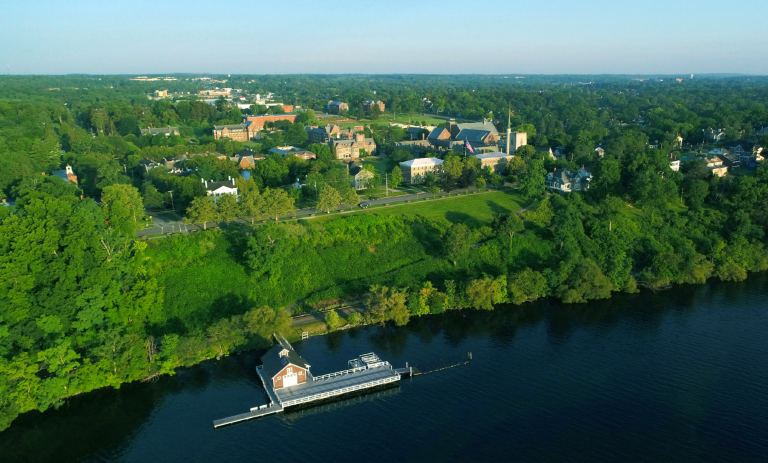 A Statement from President Mark D. Gearan
July 27, 2022
Dear Colleagues and Friends,
Yesterday, Chair of the Board Craig Stine '81, P'17 and Vice Chair Cassandra Naylor Brooks '89 announced that I will be returning to Hobart and William Smith as the Colleges' next president. To be asked to take on these responsibilities is a great honor and one I undertake with seriousness of purpose and with great joy that Mary and I will have the opportunity to return to a community we so value. I am grateful to the Board of Trustees for entrusting me with this responsibility, to the faculty, staff, coaches and students who are the heart of the institution and who work so hard to create an outstanding teaching and learning environment, and to our alumni, alumnae, parents and Geneva community members who remain committed to the Colleges' future
During the last five years, Mary and I have enjoyed remaining connected with the Colleges, returning for some Reunions and Commencements, staying in touch with good friends, and most especially experiencing Hobart and William Smith through the eyes of our daughter, Kathleen, who graduated in 2021. She had an amazing experience as a student, and as parents, we were grateful for the impressive engagement and mentorship of faculty and staff. During the challenging time of the pandemic, I was so impressed with the leadership of President Joyce P. Jacobsen. Joyce was thoughtful and pragmatic while navigating the many complexities of COVID, while also doing a remarkable job at cultivating a learning environment that continues to advance the Colleges' academics. The curricular changes that have happened under her watch speak to her far-reaching ideas of what an outstanding liberal arts education can offer. I am thrilled that she will remain at Hobart and William Smith as Professor of Economics and that our students will continue to benefit from her truly impressive scholarship and her deep commitment to the classroom. There has been so much innovation and advancement at the Colleges and I am looking forward to reconnecting with all members of the community to discover ways to continue that momentum.
This is an exciting time for Hobart and William Smith and I will be leaning on everyone in the community to advance this very special place. As Mary and I prepare to head back to Geneva with our dog, Galway, we do so with gratitude for the opportunity to serve, enthusiasm and excitement for the future, and confidence that together we can reach new levels of excellence and success.
With every best wish, I remain
Sincerely,
Mark D. Gearan L.H.D. '17, P'21
President