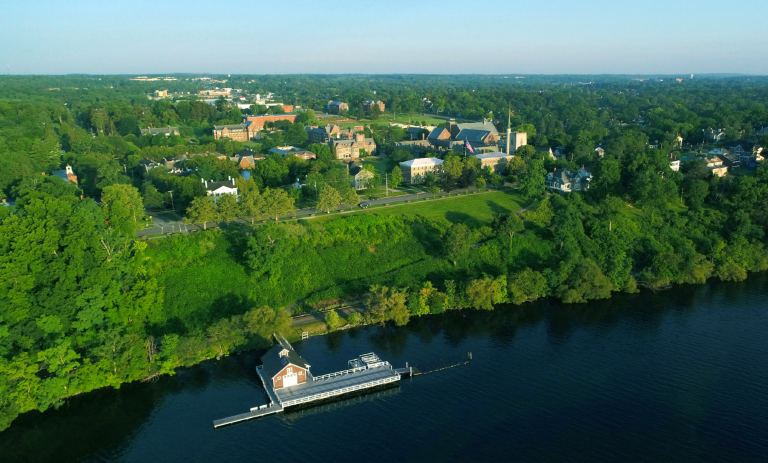 A Statement from President Mark D. Gearan
August 3, 2022
Dear Colleagues:
I am writing with the sad news that Dr. Cerri Banks, former dean of William Smith College and member of the Education Department, has passed away.
Cerri joined the HWS community as an assistant professor of education in 2005, and I had the privilege of working closely with her during the William Smith Centennial year when she served as dean of William Smith. As dean and as a member of the faculty, she served students as a consummate educator, mentor and advocate, offering frank counsel and encouraging direction.
During an exceptional career in higher education, Cerri most recently served as vice president for student experience and deputy to the senior vice president at Syracuse University, her alma mater, where she helped shape the school's strategic planning around diversity, equity, inclusion and accessibility. She previously served as dean at Skidmore College and Mount Holyoke College.
Cerri earned a B.S. in inclusive elementary and special education, a master's degree in cultural foundations of education, a certificate of advanced studies in women's studies, and a Ph.D. in cultural foundations of education — all from Syracuse's School of Education. She was a recipient of many awards from her alma mater, including the School of Education doctoral prize. A scholar of the sociology of education, cultural studies and multicultural education, she authored numerous articles and the 2008 book Black Women Undergraduates, Cultural Capital and College Success.
Having worked with Cerri on many initiatives, I know the care and dedication that animated her work with our students and her leadership of William Smith College. Dr. Susan Pliner, who collaborated with Cerri on a number of scholarly projects including the 2012 book Teaching, Learning and Intersecting Identities in Higher Education, says that Cerri, "…understood people, their struggles, experiences and knowledge – students and colleagues alike – and without judgement met people where they were, bringing the best out of everyone. She had a natural energy that drew people to her, personally, professionally and academically. She was a true light of joy and hope, with a sense of humor that could make you double over with laughter."
As we are made aware of arrangements, we will communicate them to the campus community.
Please keep Cerri's family and loved ones in your thoughts.
Sincerely,
Mark