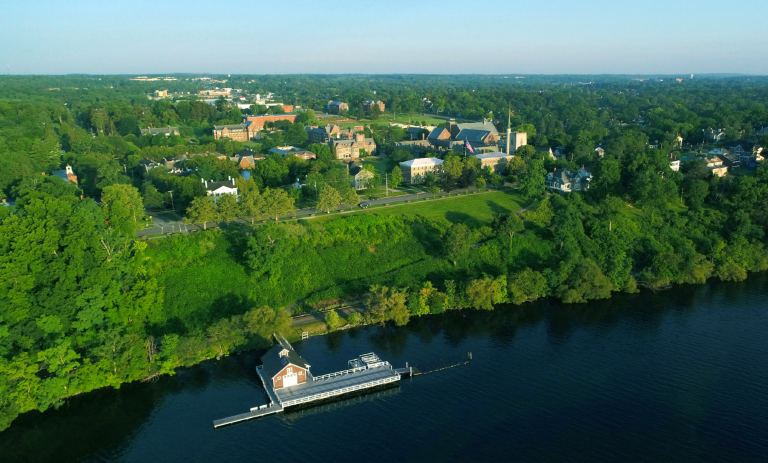 Professor Emeritus Thomas Millington
February 20, 2023
Dear Members of the Hobart and William Smith Community,
I am saddened to report that Professor Emeritus of Political Science Thomas Millington has died. Hobart and William Smith and our students were fortunate to have Professor Millington spend his long, illustrious career at the Colleges - arriving in 1966 as an instructor of political science, rising to full professor in 1981 and cementing a reputation as a consummate scholar and an engaged educator through his retirement in 1997.
Professor Millington was born in Ridgewood, N.J. in 1939 and went on to earn a B.A. from Williams College and an M.A. and Ph.D. from Johns Hopkins University. He was an expert on Latin American politics and in his research and teaching shed light on the changes and challenges in the region and their implications for the world. He visited President of Chile Salvador Allende, the first democratically elected Marxist president of a Latin American country, and in 1969, brought former President of Peru Fernando Belaude Terry to campus to speak about Peruvian and U.S. relations. Tom also pioneered several semesters of international studies in Spain, Mexico and Switzerland, and his research and teaching took him abroad, including to Argentina, Italy and Bolivia, where he served as a consultant to the country's Central Bank. Tom's publications include the books Debt Politics after Independence: The Funding Conflict in Bolivia and Colombia's Military and Brazil's Monarchy: Undermining the Republican Foundations of South American Independence.
The citation for his 2001 Distinguished Faculty Award noted that Professor Millington was beloved by his students for his approachable demeanor and ability "to meld conceptual analysis with practical experience by applying the analysis to current events." In the Pulteney Street Survey, one of Tom's former students, Derek Stolp '69, recalled: "When I began my teaching career in 1969, with no formal training, I drew upon the model of Professor Millington, who always engaged his students in discussion — a style that was open, welcoming, and non-judgmental.… Through [his model], my students came to understand that learning is more than simply recapitulation; it is the personal construction of knowledge through conversation, and my students have Professor Millington to thank for that."
After more than 30 years of service to the Colleges, Tom retired in 1997. He continued his intellectual activities at several universities including as a visiting professor at the University of Pennsylvania, University of Florence in Florence, Italy and as chair of the Political Science Department at University of Colorado at Grand Junction. He is survived by his wife of 56 years, Rosario Vivado-Millington '74, and children, Thomas, Kenneth and Gregory Millington; a grandson; and two brothers. A Celebration of Life will be held on Saturday, February 25 from 3:00 to 4:00 p.m. at DeVaney-Bennett Funeral Home, 181 N. Main Street, Geneva.
Please keep Tom's family in your thoughts at this difficult time.
Sincerely,
Mark D. Gearan
President