The Work Ahead
BY ANDREW WICKENDEN '09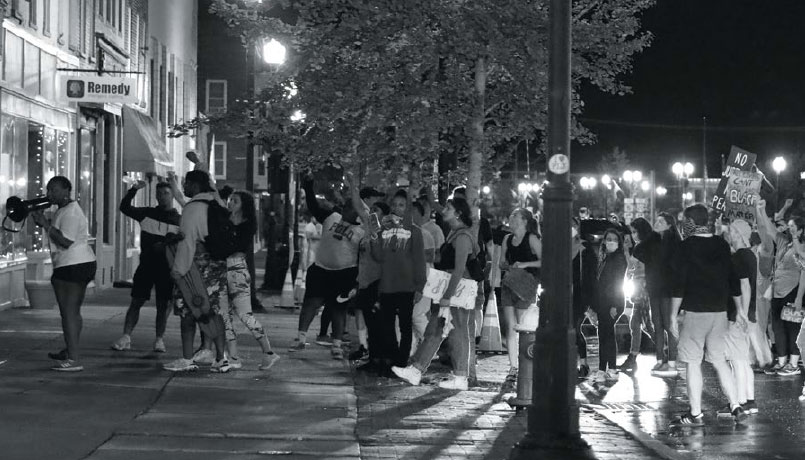 From Reconstruction through the Civil Rights movement up to the present, attempts to unravel the systems of anti-Black racism in the U.S. have themselves been unraveled time and again. Jim Crow laws effectively rolled back the Constitutional rights codified after the Civil War. Voter suppression tactics continue to undermine the Voting Rights Act, notably among minority voters. Racial disparities persist in employment, income, health, housing, the justice system and education, underscoring the holographic nature of inequality in the U.S., where each facet of injustice reflects and reveals the bigger, intractable picture.
This spring and summer, the murders of George Floyd, Breonna Taylor, Ahmaud Arbery and other Black Americans intensified demands for change — not only with respect to police brutality and vigilantism directed at people of color, but all the ways "that Black lives are cut short all across the board," as Black Lives Matter cofounder Opal Tometi told The New Yorker this year.
For Hobart and William Smith faculty who have been studying racism and social injustice, grappling honestly with these interrelated manners of oppression requires the critical engagement practiced in the liberal arts. Connecting historical precedents with today's world means looking analytically at patterns, data and cultural tropes. Reconciling the impact of structural forces on individuals means continually probing stereotypes, received ideas and incomplete narratives.
Here, professors from across academic departments share what their scholarship and syllabi reveal about what true justice might look like in the U.S., why past attempts have fallen short, how to combat structural racism and sustain long-term activism, and the role and responsibility of higher education in fostering an anti-racist society.