HWS Board Establishes DEI Committee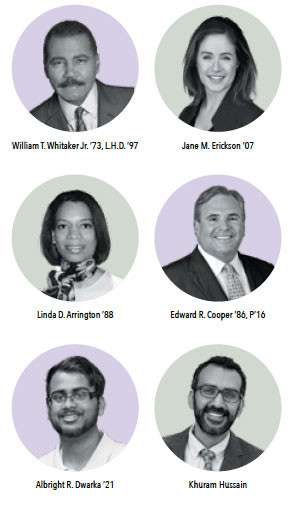 The Hobart and William Smith Board of Trustees has established a committee on diversity, equity and inclusion to support the Colleges' Strategic Diversity Plan, a powerful step in sustaining HWS' commitment to inclusion. Trustee William T. Whitaker Jr. '73, L.H.D. '97 will chair the committee.
"Despite progress in institutional policy and culture, the experiences of students, alums, faculty and staff remain unequal, namely for people of color and those who have historically been marginalized," says Board Chair Craig R. Stine '81, P'17. "I am deeply grateful to Bill Whitaker for taking a leadership role on the committee and am looking forward to working together to fulfill our aspirations for an HWS community of dignity and respect for everyone."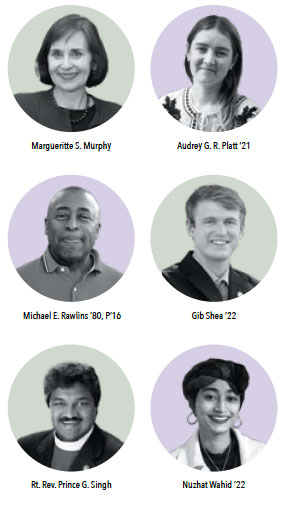 "In order for Hobart and William Smith to continue to attract and retain exceptional students, faculty and staff, we have to invest the time, energy and resources in building and sustaining an inclusive community," says Whitaker. "That means we must work toward building a campus that not only reflects the diversity of our nation, but one where all of our students are equally prepared for the world into which they will graduate, one with a multiplicity of perspectives, voices and ideas. It is an important moment in the Colleges' history, and I'm honored to help in this way."
Trustee Jane M. Erickson '07 will serve as vice chair of the committee. Other committee members include Trustees Linda D. Arrington '88, Edward R. Cooper '86, P'16, Margueritte S. Murphy, Michael E. Rawlins '80, P'16 and Rt. Rev. Prince G. Singh; and Student Trustees Albright R. Dwarka '21, Audrey G. R. Platt '21, Gib Shea '22 and Nuzhat Wahid '22.
Vice President for Diversity, Equity and Inclusion Khuram Hussain, who will staff the committee, says the Colleges have an opportunity to be proactive about all aspects of diversity and to promote in-depth discussions that lead to action. "There is healing that must happen," he says. "But there is also a sense of optimism and momentum here on campus. This is our moment to make change happen and I'm so appreciative that the Board of Trustees is with us in this work."