On the hidden reach of racial disparities
J. Ricky Price
Assistant Professor of Political Science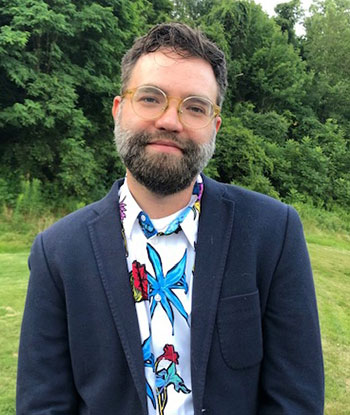 In my "Politics of Epidemics" course, we spent time in each session thinking and discussing the disparate ways the current epidemics, and past epidemics have affected Black, Brown and working class communities throughout history. Understanding that that systemic racism is built up over generations and centuries is necessary to combat the issues we face today. The epidemic makes visible the normally hidden, or implicit ways, in which our society is organized by race, class, and gender leading to health disparities.
I began the course with a firm foundation in critical race theory and science and technology studies readings. Texts like Dorothy Robert's Fatal Invention, and Jennifer Brier's Infectious Ideas, provided the students with a collective set of skills and tools to talk about race, history, and science, within the ongoing crisis.
We looked back through time and across the globe in this class, but we tried, in each session, to bring it home to where we live and work. How do these disparities manifest themselves in our homes, our schools, our communities? The final challenged each of the students to create a public health campaign for their community. I believe that one of the first steps in building an anti-racist society is awareness and education — and that's one of our primary jobs as professors — to give students the literature, tools, and language to understand the complexity of the world they live in so that they can make it more just.