Record-Breaking Fundraising Year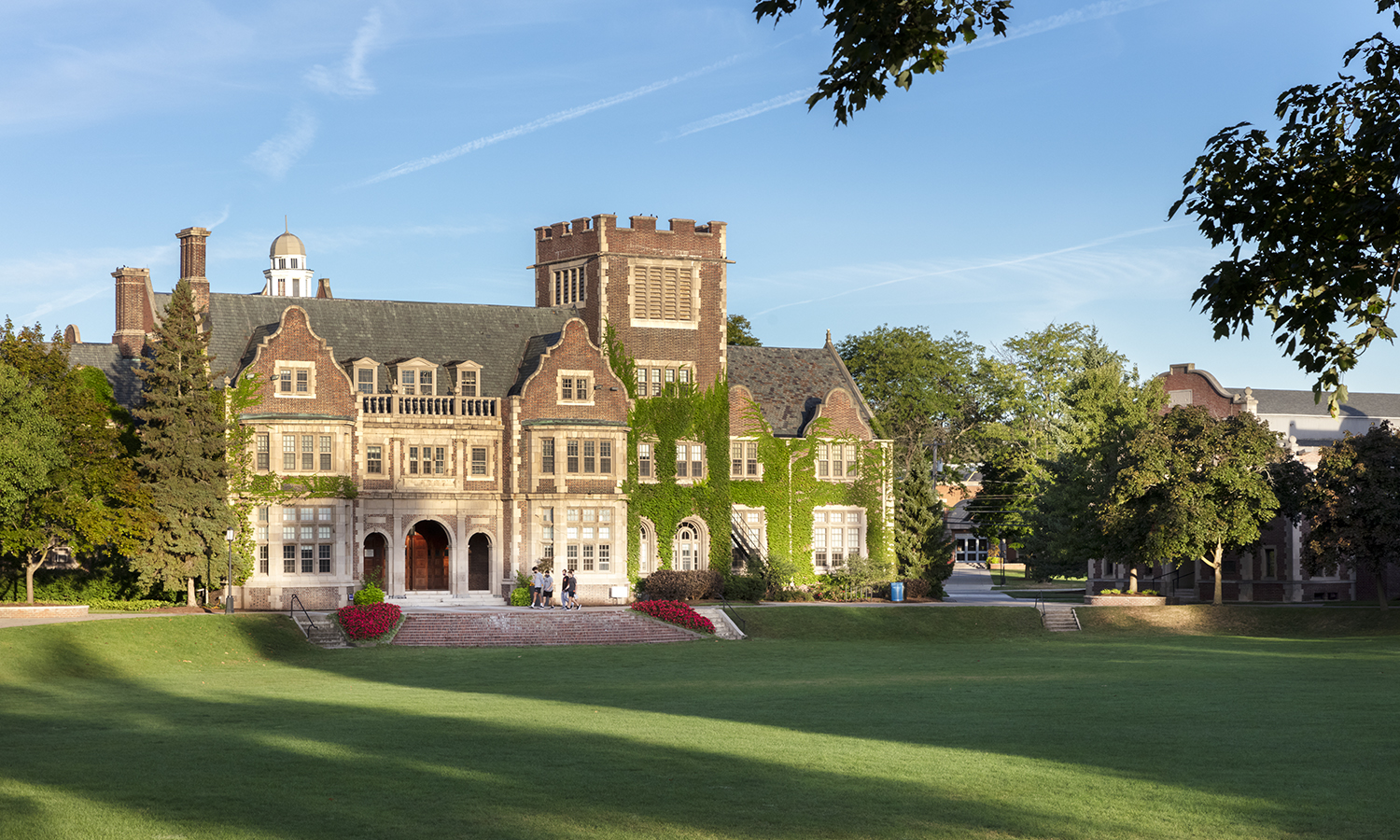 On May 31, Hobart and William Smith closed out the 2020 fiscal year with more than $27 million in new gifts and commitments from donors — making it the largest fundraising year in the institution's history.
"We are inspired, we are tremendously grateful and we are deeply honored by the commitment and generosity of the Hobart and William Smith community," says Vice President for Advancement Bob O'Connor P'22, P'23.
"I join Bob in thanking everyone who made a gift to the Colleges," says President Joyce P. Jacobsen. "In my first year as president, this support is particularly meaningful and demonstrates a high level of confidence in our trajectory. I'm especially grateful to Bob and his team for all of their hard work to make it happen and in their skill in communicating to our donors the powerful value of a Hobart and William Smith education."
Philanthropic support drives innovative academic work, enables students to pursue internships and study abroad and enriches the campus experience, from athletics to clubs. All-time records were also broken in annual giving at $6.9 million and athletics fundraising, which set both donor and dollar records. During Athletics Day of Donors in February, HWS saw more donors contribute more dollars for Statesmen and Herons teams in a single day than ever before.
For more information about making a gift to Hobart and William Smith, contact Senior Executive Director of Development Steve Caraher at (315) 781-3776 or caraher@hws.edu.
LEGACIES OF GIVING
Alums support the Colleges through bequests, gifts and endowments, while others offer challenges to their classmates to give back.
Pearl Newton Rook '50 made a substantial gift to support the Colleges' general scholarship fund upon her death in 2019 at the age of 95. After studying at Mount Vernon Seminary in the early 1940s, Rook enrolled at William Smith, where she met and married Douglas Lee Rook '49. A poet and editor, she later returned to HWS to finish her degree in English, graduating in 1978. A new fundraising challenge, sponsored by Michael L. Opell '59 and Ellen Levine Opell '60, will establish the HWS Student Entrepreneurship Fund to support current and future programs, workshops and student initiatives in entrepreneurship at HWS. The Opell Challenge matches each new gift to the Entrepreneurship Fund by 50%, up to $162,000, with an overall goal of $486,000. Gary Dake '67 established the Gary A. '67 and Myra Dake Endowed Scholarship Fund as a way of ensuring that current students have the same opportunity to build a strong academic foundation that he had. "I'm grateful that we can help some of these young people who are learning to think more widely about where they came from and what the world should look like," he says. A new scholarship fund, endowed with a $200,000 gift from William Prather '71, will support a student from an underserved community pursuing an English major at HWS. Prather, who himself majored in English, recalls a "well-rounded education" at the Colleges, an experience that "helped me broaden my overall thinking processes." The Dr. Kenneth R. Carle Endowed Summer Science Research Fund, named for Professor Emeritus of Chemistry Kenneth Carle P'82, P'84, P'90, establishes a permanent endowment to fund summer research opportunities on campus. The lead gift was provided by Carle's son, Dr. Kenneth "Alan" Carle '82; contributors include Carle's daughters, HWS Professor of Biology Sigrid Carle '84 and Sandra Carle Pilotte '90, as well as Dr. Steven Lasser '78, Bradford Spring '88 and Michael Dick '70, P'09. As a longtime donor and Trustee, Herbert J. McCooey '76, P'04, P'09 has played a key role in driving strategic planning efforts to ensure the financial security of the Colleges. Now, as Annual Fund Chair, McCooey is providing senior leadership for the Colleges' Annual Fund program, including his own Annual Fund gift that he hopes will serve as an example to others, creating momentum for sustained, annual giving. With a $100,000 gift to HWS, Peter Standish Jr. '83 and Anne O'Connor '86 Standish P'14, P'16 established a permanent endowment fund to provide assistance to academically qualified students who have demonstrated financial need. This year, to encourage others to take on leadership roles in meeting the Colleges' fundraising goals, the Standishes have volunteered to serve as committee chairs of the Emerson Society. Membership in The Emerson Society is achieved annually by making gifts totaling $2,000 or more during the fund year. Robert Karofsky '89 was already an economics major when he had his first class with former Interim President and Professor Emeritus of Economics Patrick A. McGuire L.H.D. '12. As a gesture of thanks for the profound impact McGuire had on his education, Karofsky recently made a substantial donation to the Patrick A. and Sandra A. McGuire Study Abroad Fund. Created by the Board of Trustees in 2019 to honor the McGuires' years of service to the Colleges, the fund makes studying abroad a reality for students who otherwise could not afford it. "Hobart gave me confidence to continue in the finance industry," Karofsky says. "When I look back on my career, Pat McGuire was one of the most significant influences. His engagement and passion helped me mature as a student and as a person."