Seneca Review
Subscriptions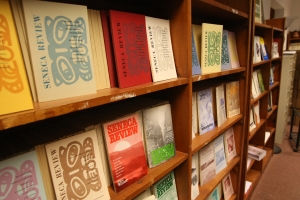 SUBSCRIPTIONS
To order online, please visit our Submittable page.
For Bookstores:
Seneca Review and books from Hobart and William Smith Colleges Press are available at the standard 40% discount.
If you prefer a premium mail service, we'll add the cost for your preferred service to your invoice.
Seneca Review may be stocked on a consignment basis with returns fully credited.