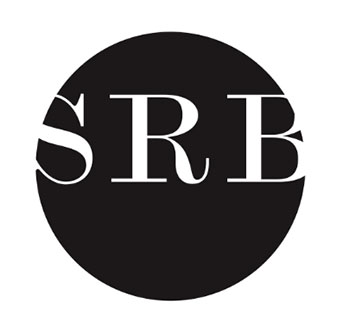 Seneca Review Books is an imprint of Hobart and William Smith Colleges Press. It was founded in 2018 to publish the Deborah Tall Lyric Essay Book Prize Series.
Sound Like Trapped Thunder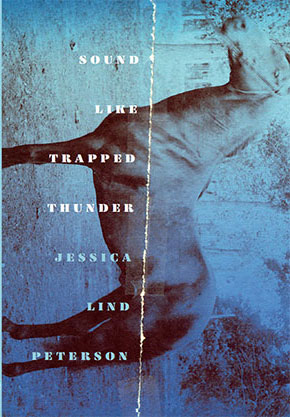 Seneca Review Books' second title, Jessica Lind Peterson's Sound Like Trapped Thunder, was released on March 15, 2021.
You can order Sound Like Trapped Thunder from directly from us or from SPD, Bookshop, or Amazon.
Praise
Peterson leads us, swirlingly, into the mystery through gorgeous, kaleidoscopic renderings of memory, being, and place. Infused with startling metaphor and similes, the poetic sparks of her images are only outdone by her ability to bring her trove into crisp focus, revealing the core of the very thing she wanted to save us from.
— Jenny Boully, book prize judge and author of The Body and Betwixt-and-Between
In "Poetry and Grammar," Stein perhaps set the difference between prose poetry and lyric prose when she wrote, "Sentences are not emotional, but paragraphs are. I can say that as often as I like and it always remains as it is, something that is." Except that it isn't. In Jessica Lind Peterson's collection, she composes sentences like music, challenging prose grammar, fiddling the strings of syntax like one would bow a violin. The staccato rhythm, the lush reach, the looping of the line, all contribute to a compelling collage of essays on family, the external world, and the thorny relationships between people. With the investigatory devotion of a Stein but the sharp wit of an Ursule Molinaro, these essays captivate.
— Kazim Ali, author of The Voice of Sheila Chandra and Silver Road
Jessica Lind Peterson's essay collection Sound Like Trapped Thunder delights and unsettles at once. This is no wide-eyed nature book that expounds on the goodness of a pristine place, but one that holds awe and terror in equal measures; it celebrates, probes, wrestles with and questions the cruelty, loneliness, beauty and mystery of the natural world, and in doing so, searches for a way to situate the human heart within it - animals that we are - to find home, build home, and come home all at once.
— Angela Pelster, author of Limber and The Curious Adventures of India Sophia
FIVE PLOTS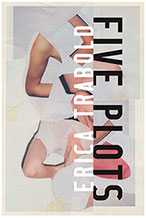 Seneca Review Books' premier title, Erica Trabold's Five Plots, was released on November 6, 2018.
You can order Five Plots from SPD or Amazon.
Praise
Five Plots is a beautiful book. Under Trabold's careful scrutiny the land, the body, a family, and their shared histories are laid bare, followed to the place where their roots intertwine, where their mystery refuses to yield. Examined with an eye equally tender and relentless, the starkest places ache with beauty in these pages.
— Melissa Febos, author of Whip Smart and Abandon Me
The late poet and essayist Deborah Tall revolutionized the literature of place by changing our understanding of how potently we can be impacted by the conflagrations of landscape, family, and memory. Now, Erica Trabold kick-starts a new book series named for Deborah Tall with a debut that imaginatively probes its own part of the world through humor, history, speculation, and hurt. This is a pinprick of a book with a very generous heart.
— John D'Agata, author of The Lifespan of a Fact and About a Mountain
What a wonderful excavation of identity, time, and place and what holds us, what keeps us, what won't let us go. Erica Trabold's Five Plots beautifully unearths the layers of history that make us what we are, doing so as only a poetic essayist can: incorporating memory, historical fact, failures, landscapes, hopes, and whatever grows or has grown. It was a delight to lose myself in her imagistic prose, her layers of dreamy sediment, her intersecting strata of family, memory, erosion, and death. Trabold's landscape of childhood and Nebraska is haunting and bright, warm and hostile, captured in entrancing syntax and meditation. Five Plots signals a daringly honest, intelligent, and complicated voice in the world of essays.
— Jenny Boully, author of The Body and Betwixt-and-Between
With grace, ambition, and a charmed eye for detail, the five "plots" that comprise Erica Trabold's stirring debut achieve a significant feat: instead of either pulling stories of the self from the landscape or depicting a landscape via the unique perspective of an observant self, this small gem of a book manages to accomplish both simultaneously.
— Elena Passarello, author of Animals Strike Curious Poses
Reviews
Los Angeles Review of Books, reviewed by Ryan Lackey
The Rumpus, reviewed by Kristine Langley Mahler
Brevity Magazine, reviewed by Cameron Shenassa
Rain Taxi, reviewed by Katharine Coldiron
Interviews
The Rumpus, Erica Trabold interviewed by Jenny Boully
BOMB Magazine, Erica Trabold interviewed by Kristina Tate
New Book Network, Podcast, Erica Trabold interviewed by Zoe Bossiere
In-Residence Podcast, Erica Trabold interviewed by KHN Center for the Arts
Honors/Press
Small Press Distribution, Nonfiction Bestseller, #9 (Jan. - Mar. 2019)
Small Press Distribution, Nonfiction Bestseller, #11 (Oct. - Dec. 2018)
The Paris Review, selected Five Plots as one of its "Staff Picks" by Christian Kiefer
Poets & Writers Magazine, featured publication
New Pages, "New & Noteworthy," Nov. 27, 2018
Oregonian, "18 Authors to Check Out at the 2018 Portland Book Festival," Nov. 5, 2018
Portland Monthly Magazine, recommended book
Magnify, (Small Presses, Bigger), featured in "A Critical Look" for November