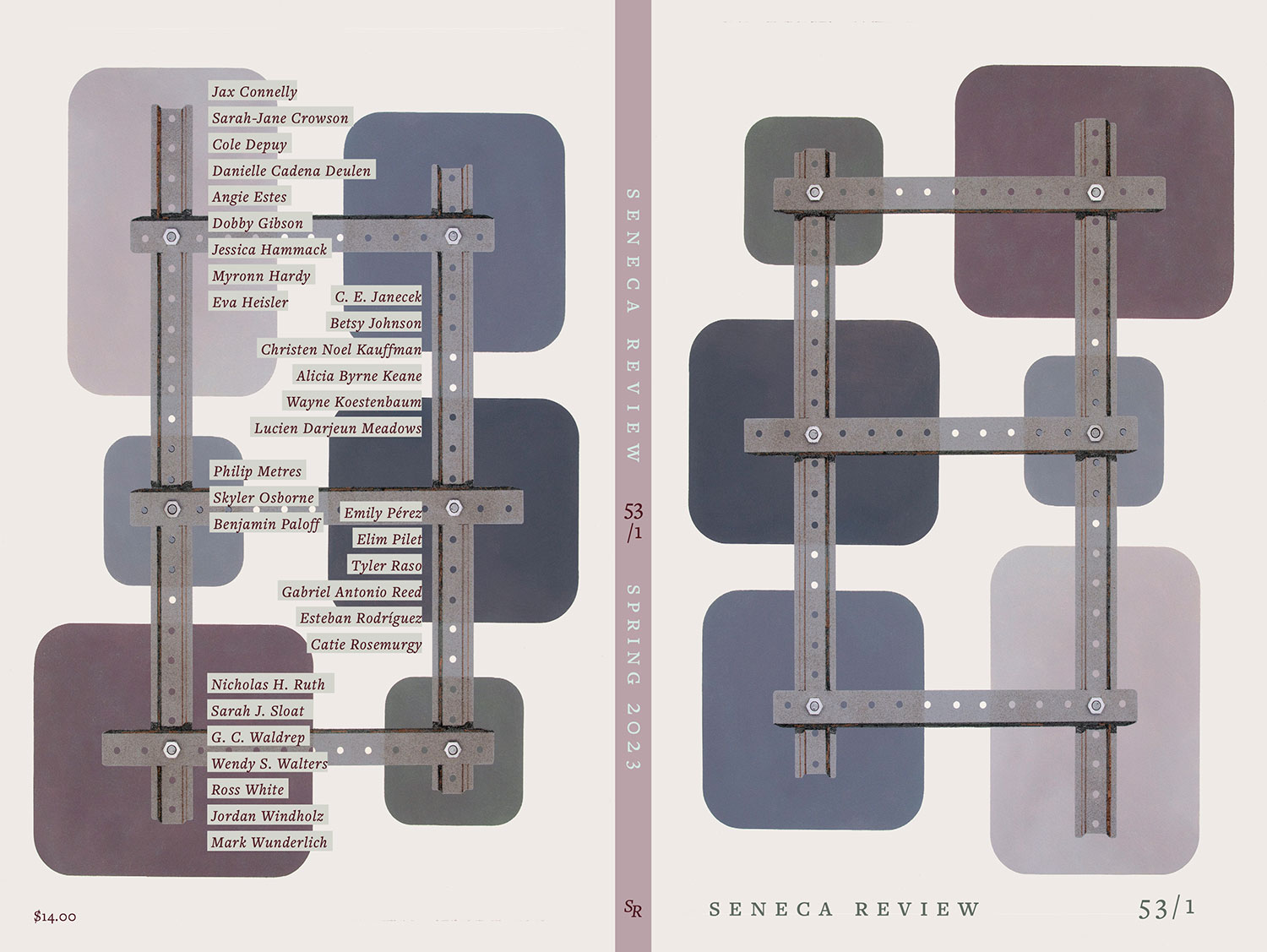 Spring 2023, Volume 53, No. 1
Poems, essays, and art by Wayne Koestenbaum, Sarah J. Sloat, Wendy Walters, G.C. Waldrep, Mark Wunderlich, Angie Estes, Dobby Gibson, Myronn Hardy, Danielle Cadena Deulen, Nicholas H. Ruth, Jax Connelly, Sarah-Jane Crowson, Cole Depuy, Jessica Hammack, Eva Heisler, C. E. Janecek, Betsy Johnson, Christen Noel Kauffman, Alicia Byrne Keane, Lucien Darjeun Meadows, Philip Metres, Skyler Osborne, Benjamin Paloff, Emily Pérez, Elim Pilet, Tyler Raso, Gabriel Antonio Reed, Esteban Rodríguez, Catie Rosemurgy, Ross White, and Jordan Windholz.
Available for order via Submittable.
FACEBOOK
Submissions
Seneca Review's general submission period runs from February 1st through March 15th and from September 1st through October 15th.
You may submit poems and essays electronically through Submittable.
Sign Up
Sign up for our updates, announcements, and calls for submissions!