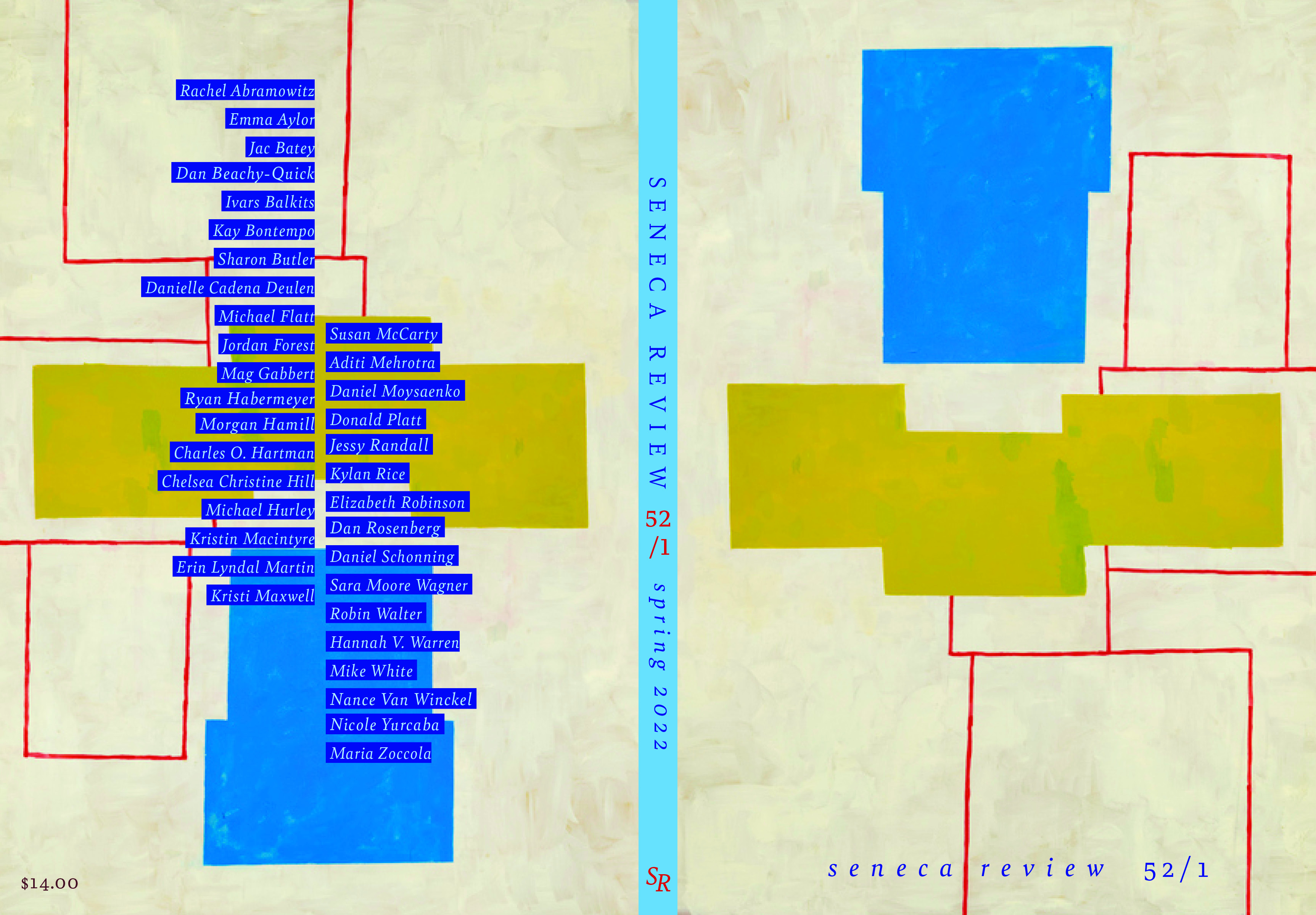 Spring 2022, Volume 52, No. 1
Poems, essays, and art by Dan Beachy-Quick, Elizabeth Robinson, Mag Gabbert, Donald Platt, Nance Van Winckel, Danielle Cadena Deulen, Dan Rosenberg, Charles O. Hartman, Rachel Abramowitz, Emma Aylor, Jac Batey, Ivars Balkits, Kay Bontempo, Sharon Butler, Michael Flatt, Jordan Forest, Ryan Habermeyer, Morgan Hamill, Chelsea Christine Hill, Michael Hurley, Kristin Macintyre, Erin Lyndal Martin, Susan McCarty, Aditi Mehrotra, Daniel Moysaenko, Jessy Randall, Kylan Rice, Daniel Schonning, Sara Moore Wagner, Robin Walter, Hannah V. Warren, Mike White, Nicole Yurcaba, Maria Zoccola.
FACEBOOK
Submissions
Seneca Review's general submission period runs from February 1st through March 15th and from September 1st through October 15th.
You may submit poems and essays electronically through Submittable.
Sign Up
Sign up for our updates, announcements, and calls for submissions!