Editor-in-chief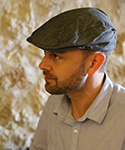 Geoffrey Babbitt
Geoffrey Babbitt is the author of Appendices Pulled from a Study on Light. His poems and essays have appeared in North American Review, Pleiades, Colorado Review, DIAGRAM, Notre Dame Review, TYPO, Ben Jonson Journal, Cincinnati Review, and elsewhere. Babbitt holds a Ph.D. from the University of Utah and teaches at Hobart and William Smith Colleges. More can be found at geoffreybabbitt.com.
Senior Editors
Jenny Boully
Essays
Jenny Boully is the author of Betwixt-and-Between: Essays on the Writing Life, The Body: An Essay, The Book of Beginnings: Essays, and other books. A recipient of a Guggenheim Fellowship in General Nonfiction, she teaches at Bennington College and the Bennington Writer Seminars.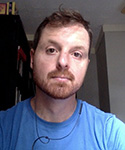 Timothy O'Keefe
Poetry
Timothy O'Keefe is the author of You Are the Phenomenology, winner of the Juniper Prize for Poetry, and The Goodbye Town, winner of the FIELD Poetry Prize. His poems and lyric essays have appeared in American Poetry Review, Best American Essays, Boston Review, Colorado Review, Denver Quarterly, Massachusetts Review, VOLT, and elsewhere. He teaches writing and literature at High Point University.
Managing Editor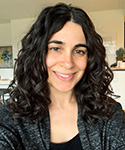 Suzanne Manizza Roszak is an assistant professor of English at the University of Groningen in the north of the Netherlands, where she teaches literature and creative writing. Her creative nonfiction, fiction, and poetry have appeared or are forthcoming in Bellingham Review, Colorado Review, Gone Lawn, The Journal, Ninth Letter, Poetry Northwest, South Dakota Review, and elsewhere. She holds an MFA from UC Irvine and is also a reader for CutBank.
Associate Editors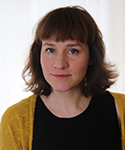 Kathryn Cowles
Beyond Category
Kathryn Cowles's second book of poems is Maps and Transcripts of the Ordinary World(Milkweed Editions). Her first book, Eleanor, Eleanor, not your real name (Bear Star Press), won the Dorothy Brunsman Poetry Prize. Her poems and multi-media work have appeared in such places as Best American Experimental Writing, Boston Review, Colorado Review, Diagram, Georgia Review, Gulf Coast, New American Writing, Verse, andthe Academy of American Poets Poem-a-day, and have been awarded the Larry Levis Academy of American Poets Prize and the Poetry Society of America's Alice Fay di Castagnola Award for a manuscript in progress. She earned her doctorate from the University of Utah and is an associate professor of English at Hobart and William Smith Colleges.See more at kathryncowles.com.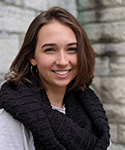 Abigail Frederick
Art & Design
Abbey Frederick is a poet and designer from upstate New York. She is design editor for Seneca Review and Essay Press. Her writing has appeared in DIAGRAM, Interim, New Delta Review, and elsewhere. She lives in Missouri, where she is pursuing her MFA at Washington University in St. Louis.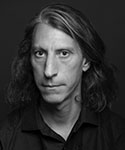 Robert Glick
Beyond Category
Robert Glick is the author of the short story collection Two Californias (C&R Press, 2019) and an Associate Professor of English at the Rochester Institute of Technology, where he teaches creative writing, electronic literature, and the occasional course on zombies. His work has been published in Diagram, Denver Quarterly, and Gettysburg Review. More recently, excerpts from his just-completed novel, A Constellation We Thought We Had Charted, have won competitions in Summer Literary Seminars and New Ohio Review. He lives in Rochester with his partner-in-crime Anne Royston, their new baby Evan, and their dog Toby. He spends much of his time looking out the snow-streaked window in search of foxes.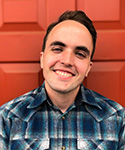 Daniel Schonning
Poetry
Daniel Schonning's writing has appeared in Orion Magazine, Poetry Magazine, The Yale Review, Poetry Daily, and elsewhere. His poem "Aleph with all, all with Aleph" was selected by judge Cyrus Cassells as winner of Crazyhorse's 2020 Lynda Hull Memorial Prize. He lives in Geneva, New York, where he serves as the Director of Debate at Hobart and William Smith Colleges.
Assistant Editors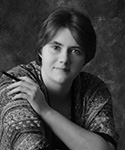 Kelly Weber
Reviews
Kelly Weber (she/they) is the author of the debut poetry collection We Are Changed to Deer at the Broken Place (Tupelo Press, 2022)and the chapbook The Dodo Heart Museum (dancing girl press, 2021). Their work has appeared or is forthcoming in Hayden's Ferry Review, Southeast Review, Brevity, The Missouri Review, The Journal, Passages North, and elsewhere. She holds an MFA from Colorado State University and lives with two rescue cats. More of their work can be found at kellymweber.com.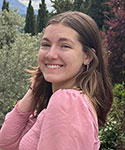 Katelyn Weeks
Social Media
Katelyn Weeks is an English and Philosophy major at the Colleges with a Writing Colleague minor and a focus on creative writing. On campus, Katelyn is the co-editor of Thel, the on-campus literary arts journal.
Administrative Editor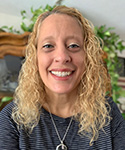 Tina Smaldone
Editorial Assistants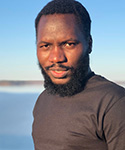 Hussain Ahmed is Nigerian, poet, and environmentalist. He holds a master's degree in Ecology and Environmental Control from Obafemi Awolowo University. His poems are featured in AGNI, Poetry Magazine, The Kenyon Review, Transition Magazine and elsewhere. He is a 2021 Semi-finalist Cave Canem Poetry Prize, 2022 Finalist for the University of Wisconsin Press's Brittingham Prize and Felix Pollak Prize poetry competition, and several others. He is an MFA candidate in poetry at the University of Mississippi. He is the author of a chapbook Harp in a Fireplace (Newfound, 2021) and debut collection Soliloquy with the Ghosts in Nile (Black Ocean, 2022).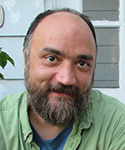 Christopher Citro is the author of If We Had a Lemon We'd Throw It and Call That the Sun (Elixir Press, 2021), winner of the 2019 Antivenom Poetry Award, and The Maintenance of the Shimmy-Shammy (Steel Toe Books, 2015). His honors include a 2018 Pushcart Prize for poetry, a 2019 fellowship from the Ragdale Foundation, Columbia Journal's poetry award, and a creative nonfiction award from The Florida Review. His poetry appears in Alaska Quarterly Review, American Poetry Review, Best New Poets, Gulf Coast, Iowa Review, Pleiades, Ploughshares, West Branch, and elsewhere. His creative nonfiction appears in American Poetry Review, Bellingham Review, Boulevard, Colorado Review, Passages North, Quarterly West, Southeast Review, and elsewhere. The former poetry editor of decomP magazinE, he has worked on the editorial staff of the Lyric Poetry Review, Stone Canoe, and Indiana Review. Christopher lives in sunny Syracuse, New York.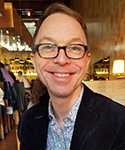 Michael Tod Edgerton (he/they) is a proud sissy-queer gayboy poet and author of Vitreous Hide (Lavender Ink). Tod's poems have appeared as the winner of the Boston Review and Five Fingers Review contests and in Denver Quarterly, EOAGH, Interim, New American Writing, Posit, Sonora Review, VOLT, and other journals. He has received scholarships from the Bread Loaf and Napa Valley writers' conferences and a MacDowell fellowship. Tod holds an MFA in Literary Arts from Brown, a PhD in English and Creative Writing from the University of Georgia, and currently teaches writing and literature at San José State University. He's previously worked on Tarpaulin Sky, The Georgia Review, and Loose Change magazines, and is thrilled to be part of the Seneca Review team. You can find him strolling the streets of San Francisco with his husband and online at mtodedge.com and whatmostvividly.com.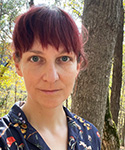 Jessica Franken is an essayist, poet, and editor. Her work is published or forthcoming in Seneca Review, River Teeth, Creative Nonfiction Sunday Short Reads, phoebe, and elsewhere.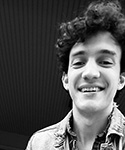 David Grandouiller is a French-American writer and editor from Ohio, living in Lyon. He holds an MFA in Creative Writing from The Ohio State University, and his work appears in The Rumpus, The Millions, Essay Daily, and elsewhere.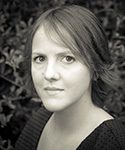 Leah Claire Kaminski's poems appear or will soon in Bennington Review, Boston Review, Massachusetts Review, Prairie Schooner, The Rumpus, and ZYZZYVA, and in chapbooks from Harbor Editions, Milk and Cake Press, and Dancing Girl Press. She's received Grand Prize from the Summer Literary Seminars, was finalist for a WICW Fellowship, and has received support from the Community of Writers, the Napa Valley Writers' Conference, and elsewhere. Educated at Harvard and UC Irvine, Leah now lives in Chicago with her family. Read some of her work at www.leahkaminski.com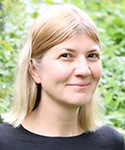 Cindy King is the author of Zoonotic, forthcoming from Tinderbox Editions, Easy Street (Dancing Girl Press, 2021), and Lesser Birds of Paradise (Southeastern Louisiana State University Press, 2022). Her poems have appeared or are forthcoming in The Sun, The Threepenny Review, North American Review, Prairie Schooner, Gettysburg Review, Cincinnati Review and elsewhere. She currently lives in Utah, where she is an associate professor of creative writing at Dixie State University (effective July 1, 2022: Utah Tech University) and faculty editor of Route 7 Review and The Southern Quill. She also enjoys screening scripts for The Blank Theatre in Hollywood, CA.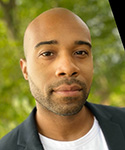 Evan J. Massey is an African American, US Army veteran who served his country in Afghanistan. He's served as writer-in-residence for the Virginia Center for the Creative Arts and has also received a full scholarship to Bread Loaf Environmental Writers' Conference. His work can be found or forthcoming in Hunger Mountain, Bat City Review, The Pinch, Indiana Review, Speculative Nonfiction, and various others. He holds an MFA from Virginia Tech and teaches Upper School English at The Rivers School. He can be found at evanjmassey.com.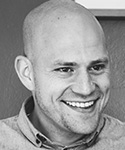 Christopher Mohar is the author of The Denalist's Almanac of American Plague and Pestilence, winner of the 2017 Etchings Press novella prize. He's been the recipient of a Wisconsin Institute for Creative Writing fellowship, and his work appears in Mississippi Review, North American Review, Creative Nonfiction, Arts & Letters, and elsewhere. He lives in Madison, Wisconsin, and teaches creative writing at Mount Mary University.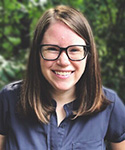 Beth Peterson is an Associate Professor of Writing at Grand Valley State University. Her first essay collection, Dispatches from the End of Ice, was shortlisted for five book awards. Her essays and poems appear in Fourth Genre, River Teeth, the Mid-American Review, Terrain.org, and other journals. A wilderness guide before she began writing, Beth now lives in Grand Rapids, Michigan where she teaches nonfiction, editing, and publishing courses. She is currently at work on a new essay collection about space and cancer, Some Other Constellation.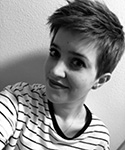 Alyssa Quinn is the author of Habilis (Dzanc Books 2022) and Dante's Cartography (The Cupboard Pamphlet 2019). Her short work has appeared in Copper Nickel, Ninth Letter, Passages North, Cream City Review, The Rupture and elsewhere. She is currently a doctoral candidate at the University of Utah, and can be found at alyssaquinn.net.
Copy Editor & Consultant
Laura Glenn
Advisory Editor
John D'Agata
Lyric Essay
John D'Agata is the author of Halls of Fame, About a Mountain, and The Lifespan of a Fact, as well as the editor of the 3-volume series A New History of the Essay, which includes the anthologies The Next American Essay, The Making of the American Essay, and The Lost Origins of the Essay. His work has been supported by a Guggenheim Fellowship, a Howard Foundation Fellowship, an NEA Literature Fellowship, a Lannan Foundation Fellowship, and a grant from the Oberman Center for Advanced Studies. He holds a B.A. from Hobart College and two M.F.A.s from the University of Iowa.
Editor Emeritus
David Weiss is the author of a recent book of poems, PER DIEM, four previous collections of poems, Perfect Crime, GNOMON, The Fourth Part of the World, and The Pail of Steam, and a novel, The Mensch, which was published by Mid-List Press as a winner in their first novel contest. He has also published numerous essays on poetry. Weiss is Professor Emeritus of Hobart and William Smith Colleges.
Contributing Editors
Stephen Cope was co-founder, with Eula Biss and Catherine Taylor, of Essay Press, one the first imprints dedicated to the publication of book-length experimental non-fiction. His poems, essays, and reviews have appeared in Denver Quarterly, Jacket, XCP: Cross-Cultural Poetics, Review of Contemporary Fiction, Jubilat, The Blackwell Companion to Modernism, and elsewhere, and his critical edition of George Oppen's previously uncollected writings, George Oppen: Selected Prose, Daybooks, and Papers, was published by University of California Press in 2007. Cope is currently Assistant Professor at Hobart and William Smith Colleges, and hosts Conference of the Birds, a weekly radio program and podcast of cross-cultural, poetic, and experimental musics from Africa, Asia, the Middle-East, the Americas, and places between and beyond.
Stephen Kuusisto's memoir, The Planet of the Blind, was published by Dial Press to great acclaim. His collection of poems, Only Bread, Only Light, was recently published by Copper Canyon. Kuusisto teaches in the M.F.A. program at Ohio State University.
Joshua Unikel's work has appeared in The Journal, Essay Review, Fugue, TriQuarterly Online, The Normal School, Sonora Review, Essay Daily, and The Collagist. He has shown at the Museum of Contemporary Art Detroit, DesignPhiladelphia, and Griffith University Art Gallery (Brisbane). He has lectured on visual and literary art at Michigan State University, The University of Oregon, Carnegie Mellon University, AWP, NonfictioNOW, and the AIGA Design Educators Conference. Unikel has an MFA in creative writing from the University of Iowa's Nonfiction Writing Program; an MFA in visual art from SUNY Buffalo's Department of Art; and a BA in English from Hobart and William Smith Colleges.
Rosanna Warren is the award-winning author of Stained Glass and Each Leaf Shines Separate, Departure, and Ghost in a Red Hat, and a collection of essays, Fables of the Self, all from Norton. She has also published a translation of Euripides's Suppliant Women (with Stephen Scully) and edited The Art of Translation: Voices from the Field. She teaches at Boston University and is a Chancellor of the Academy of American Poets.
Former Editors
Jim Crenner founded Seneca Review in 1970 with Ira Sadoff and edited the magazine until 1982. He is the author of the recent book of poetry, Drinks at the Stand-Up Tragedy Club, and two previous books of poetry, The Aging Ghost and My Hat Flies on Again. A student under the late Donald Justice at the Iowa Writers Workshop, he lives in the Finger Lakes region of New York where he is a recently retired professor at Hobart and William Smith Colleges.
Ira Sadoff, co-founder of the Seneca Review, is the author of Barter and six other collections of poetry as well as a novel, O.Henry prize-winning short stories, and The Ira Sadoff Reader (a collection of stories, poems, and essays about contemporary poetry). Sadoff has received a Creative Arts Fellowship from the National Endowment of the Arts and a Fellowship from the Guggenheim foundation. His recent scholarly publications focus on postmodern American poetry. Sadoff is Colby College's Arthur Jeremiah Roberts Professor of Literature.
Deborah Tall edited Seneca Review from 1982 to the fall of 2006. She was the author of four books of poems, most recently Summons, chosen by Charles Simic for the Kathryn A. Morton Prize and published by Sarabande Books. She's also author of several books of nonfiction, including The Island of the White Cow: Memories of an Irish Island, From Where We Stand: Recovering a Sense of Place, and A Family of Strangers. Tall was also co-editor, with Stephen Kuusisto and David Weiss, of The Poet's Notebook, published by Norton, which originated from a special issue of Seneca Review. She taught literature and writing at Hobart and William Smith Colleges.