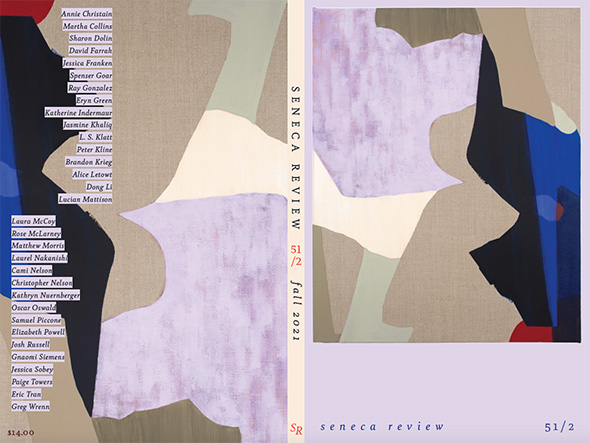 Fall 2021, Volume 51, No. 2
Poems, essays, and art by Martha Collins, Ray Gonzalez, Kathryn Nuernberger, Sharon Dolin, Katherine Indermauer, Eryn Green, Elizabeth Powell, Brandon Krieg, Annie Christain, David Farrah, Jessica Franken, Spenser Goar, Jasmine Khaliq, L.S. Klatt, Peter Kline, Alice Letowt, Dong Li, Lucian Mattison, Laura McCoy, Rose McLarney, Matthew Morris, Laurel Nakanishi, Cami Nelson, Christopher Nelson, Erin O'Brien, Oscar Oswald, Samuel Piccone, Josh Russell, Gnaomi Siemens, Jessica Sobey, Paige Towers, Eric Tran, and Greg Wrenn.
Due to COVID-related delays, this issue will be released in mid-March. We apologize for the delay. Thank you for your patience and understanding!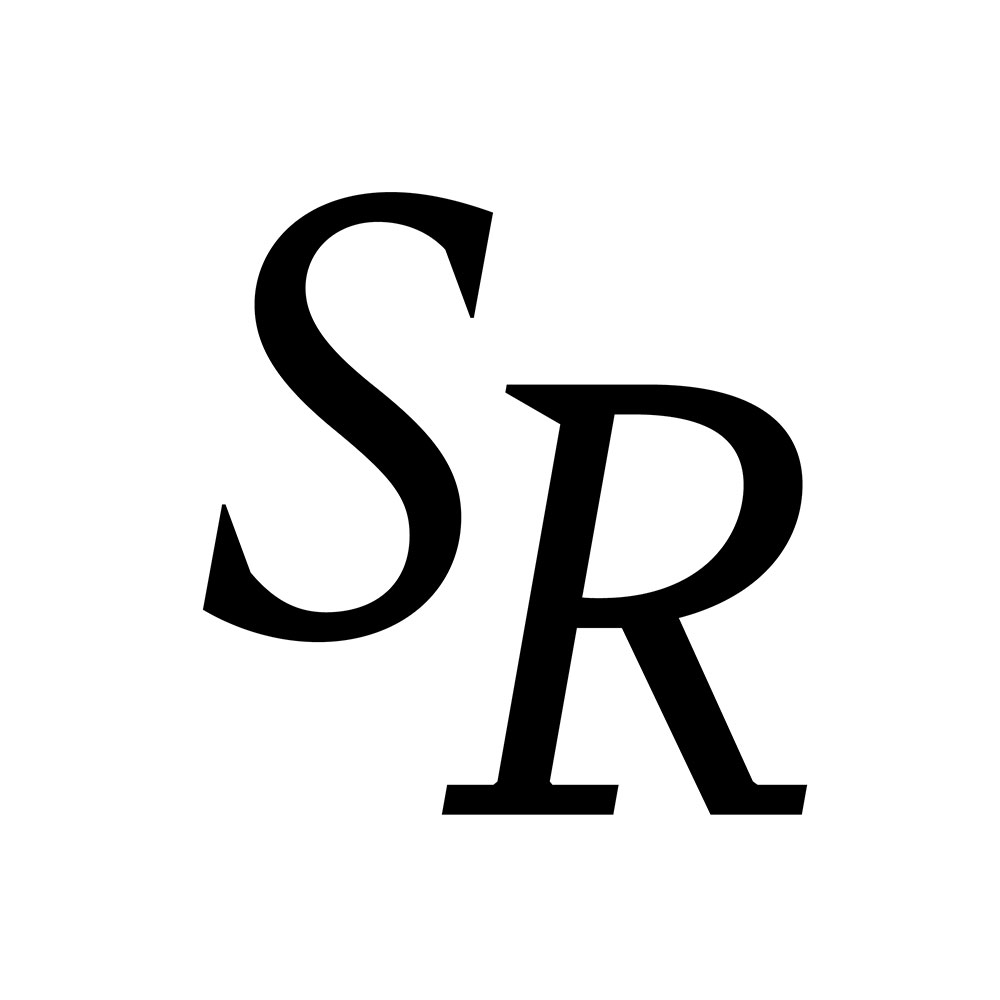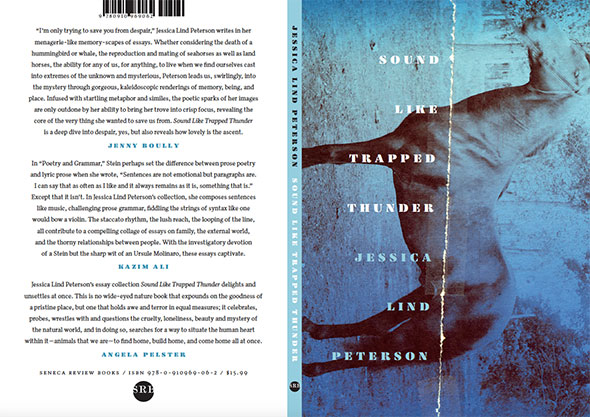 Sound Like Trapped Thunder
Jessica Lind Peterson's debut essay collection, Sound Like Trapped Thunder, is the winner of the 2020 Deborah Tall Lyric Essay Book Prize, selected by Jenny Boully. Order here.
In essays on subjects ranging from seahorse mating rituals to an urgent letter addressing a grizzly bear, from a wounded hummingbird to an old woman following the call of a lonely whale, Jessica Lind Peterson explores tensions between domesticity and wildness, often discovering latent elements of magic within the mundane. Full of lyrical sentences, stylized prose, and moments that are by turns funny and poignant, and often both at once, Sound Like Trapped Thunder troubles the distinction between the human and the animal, calling into question such tidy categories we rely upon to help make sense of ourselves and the world we live in.
FACEBOOK
Submissions
Seneca Review's general submission period runs from February 1st through March 15th and from September 1st through October 15th.
You may submit poems and essays electronically through Submittable.
Sign Up
Sign up for our updates, announcements, and calls for submissions!