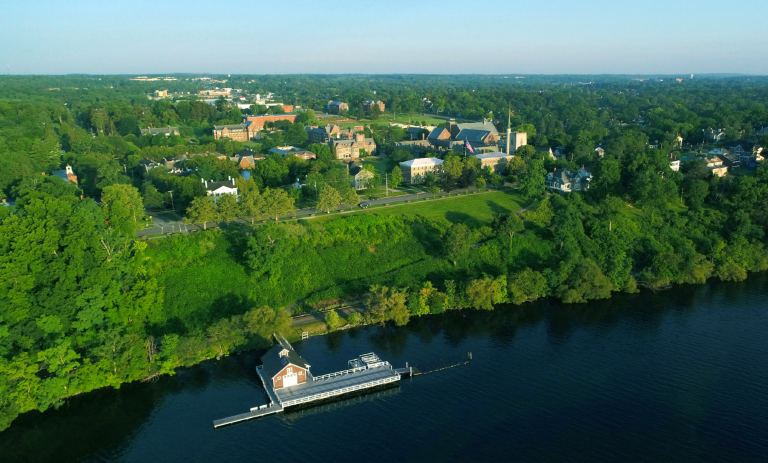 COVID-19 Update
August 17, 2022
Good evening-
Earlier this month, we announced the general guidelines [link to e-mail on web] for a return to campus and start of the Fall semester as it pertains to COVID-19. As we move closer to move-in and the start of classes, the specific information about testing, isolation and other day-to-day needs are outlined below.
Arrival Testing
As stated on August 1, all students are required to have a pre-arrival test. Students will not be permitted to pick up their on-campus key unless they've registered their pre-arrival test. Similarly, non-resident students, or students who were on-campus over the summer, also need to meet this requirement and may be deregistered from their classes if a pre-arrival test is not registered by Monday, August 22 at 5:00 p.m.
Isolation Procedures and Support
The Offices of Campus Life and the Deans remain available help those who need to isolate.
You are responsible for informing instructors if any illness, COVID-19 or otherwise, interferes with academics. Supervisors, coaches and faculty members will not be automatically notified about your isolation. An e-mail will be sent to you with resources should you test positive, and you're welcome to share that e-mail with anyone you choose.
Testing
COVID-19 testing at HWS will focus on symptomatic students at the Hubbs Health Center, or randomized testing if needed. Rapid, antigen tests are widely available at local pharmacies (including Walgreens and Rite Aid), and insurance companies are required to provide 8 COVID tests per month per individual, at no cost. The FLH Hubbs Health Center also has an inventory of rapid tests that can be distributed. Campus Safety also has rapid tests available. Questions about testing can be e-mailed to campuslife2@hws.edu
Monkeypox
We are closely following news regarding monkeypox and any potential impact it may have at HWS. If you believe you may be experiencing monkeypox symptoms, or that you may have been exposed, call the FLH Hubbs Health Center at 315-781-3600.
We look forward to a successful Fall semester and academic year. If you have questions about any issues related to COVID-19 or monkeypox , please feel free to reach out to us at campuslife2@hws.edu or 315-781-3900.
All the best,
Becca B. Barile
Vice President for Campus Life and Dean of Students