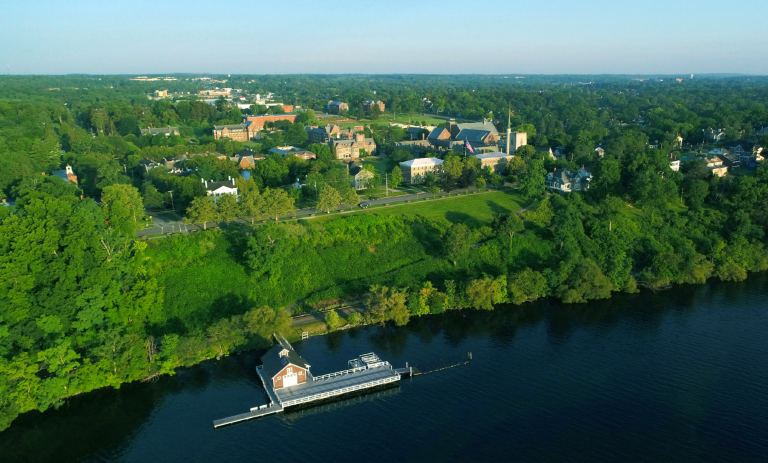 COVID-19 and Monkeypox
August 1, 2022
Dear Faculty, Staff and Students,
Whether you are a new member of the Hobart and William Smith community or returning to campus after a restful and productive summer break, we hope you are eager to start the semester.
For the past two years, we have all learned to adapt to COVID-19 and take necessary precautions to promote a healthy campus. Although COVID-19 has reached an endemic stage in which, as with the flu, we can expect to have cases that need to be managed, it remains a serious public health issue that requires our diligence and collective effort.
Developed in consultation with the Campus Logistics Team and after conversations with other schools and Ontario County Public Health, below are expectations for the fall semester with the understanding that we may need to communicate changes should the situation change.
Following CDC definitions of vaccination status, the Colleges continue to require all employees and students be fully vaccinated. Per the CDC, a person is fully vaccinated two weeks after receiving all recommended doses in the primary series of their COVID-19 vaccination. Similar to the procedure the Colleges have for New York State required vaccinations for students, community members will need to upload proof of vaccination or submit a vaccination waiver form.
A link and instructions will be e-mailed directly to students.
Employees can access their record via PeopleSoft.
The Colleges strongly recommend community members stay up-to-date with their vaccination status. A person is up to date if they have received all recommended doses in the primary series and additional boosters when eligible.
Students are required to submit proof of a negative test result (home test results are acceptable) prior to arrival on campus. Directions on how to submit results will be emailed directly to students. Students who test positive at home should isolate there and e-mail campuslife2@hws.edu so that we can discuss your options.
Students may be entered into weekly surveillance testing throughout the fall but asymptomatic testing will only be activated if the community's symptomatic testing numbers indicate a larger cluster may be present. This may be randomized within the not-vaccinated or vaccinated pool, depending on need. This approach also follows NCAA testing guidelines for student athletes based on vaccination status and public health guidelines to reduce asymptomatic testing, and focus on symptomatic testing.
Masking will be a personal option for all community members. Please respect an individual's decision around masking.
We do not plan to have a dashboard for the fall, as our case counts related to COVID and other illnesses are similar. In addition, New York State no longer asks colleges and universities to maintain a dashboard and counties have requested colleges and universities no longer report their cases. We will continue to send Deans' notices to faculty for students required to be in isolation.
The Colleges will continue facility upgrades already in progress to help reduce the risk of spread of all airborne diseases, including regular maintenance of air purifiers and the continuation of cleaning kits and sanitizer stations across campus. We stand ready to enact our Airborne Infectious Disease protocol, required as part of New York State's Hero Act, should Governor Hochul designate COVID-19 as an Airborne Infectious Disease again.
As we monitor developments with COVID-19, we are also paying close attention to Monkeypox and are meeting with health care experts and officials from Ontario County to develop a set of procedures to deal with the virus should it emerge locally. Information will be conveyed as soon as possible.
We firmly believe everyone's extraordinary flexibility and commitment to the health of our community allowed the Colleges to remain in-person in the past. We thank you for your continued cooperation and good will, and wish you a healthy semester.
Sincerely,
Sarah Kirk
Provost and Dean of Faculty
Becca B. Barile
Vice President for Campus Life and Dean of Students