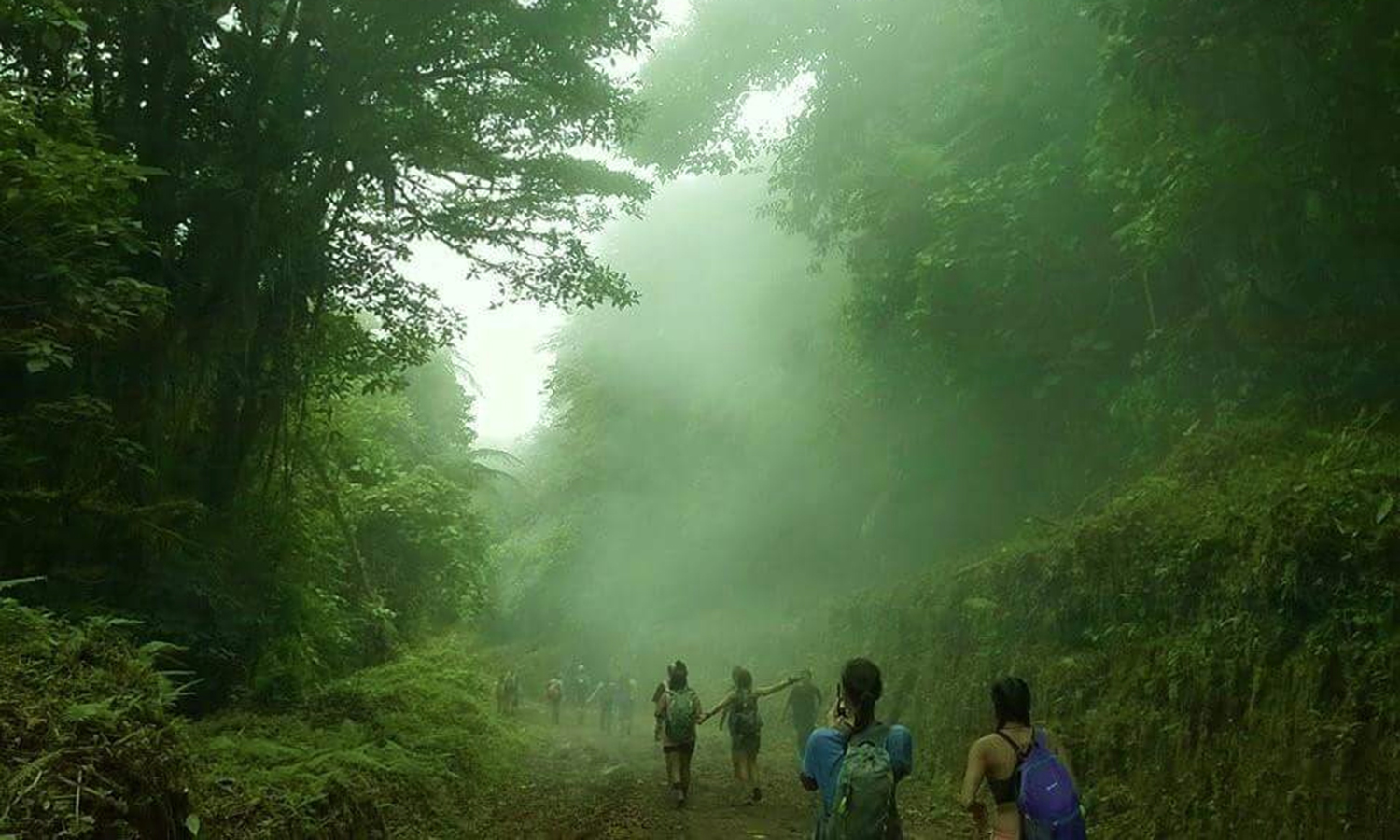 Post-Grad Opportunities
Post-graduation opportunities to work, teach English, volunteer, or pursue internships abroad are readily available. The following information will help you consider which option is best for you.
Teach Abroad
Preparing to Teach Abroad
HWS is among the few liberal arts institutions in the country to offer a Certificate in Teaching English as a Foreign Language (TEFL), an entry-level credential that is required for many jobs teaching English abroad. Those interested in pursuing the certificate should contact Audrey Roberson in the Education Department (ROBERSON@hws.edu) and visit the

Education Department webpage. TEFL Certificate Handout
Intern Abroad
International internships are a good way to build on the skills and knowledge you have already developed while gaining professional experience and networking within your field of interest. You can intern abroad as an undergraduate or after you graduate. Both options can help you gain practical experience, explore new career options, and strengthen your resume. You can participate in an internship as part of a study abroad program or find a position through a placement provider such as Cultural Vistas or Cross-Cultural Solutions.
BUNAC

offers a wide variety of volunteer, intern, and work experiences abroad. Experiences range from interning in the UK to work/travel program opportunities in Ireland, Australia, and New Zealand.
Visit

Studyabroad.com

for information about opportunities to study (including intensive language courses and full degree programs), intern, volunteer, and teach abroad. Articles discussing the benefits of working and living abroad are also available on the site.
Connect with the

HWS Salisbury Center for Career, Professional and Experiential Education
for more information about international internships. Schedule an appointment with a Career Counselor to learn more.
Marketing Your Study Abroad Experience
Studying abroad has made you more marketable to future employers. The skills you developed and knowledge you gained while abroad are readily transferable and will be highly valued by employers. But it is up to you to demonstrate the link between your study abroad experience and what an organization may be seeking in a prospective employee.
Utilizing the Skills and Knowledge You Learned Abroad
International Fellowships & Scholarships
An international fellowship or scholarship can provide you with the financial and logistical support needed for a professional or academic experience abroad. There are a wide array of opportunities available, and taking advantage of them requires early planning, research, and a well-prepared application.
Post-Graduate Fellowships & Scholarships
For more information on international fellowships and scholarships, visit the Academic Awards and Fellowships webpage and contact Scott MacPhail at macphail@hws.edu.
Graduate School
Think that a summer, J-term, or semester abroad is your only opportunity for international study? Think again! There are many options to continue your international academic journey as a graduate student.
3 Primary Tracks
1) Enroll in a Master's or Doctoral program through a foreign institution. It can be less expensive to earn your graduate degree abroad than in the U.S., even paying international student fees. Master's programs tend to be of shorter duration abroad than in the U.S., reducing the total time needed to pay tuition and fees and to earn your degree. Many countries include employment privileges as part of obtaining a student visa, so you might even be able to work part-time while going to school. In addition to considering graduate programs in English-speaking countries (the UK, Ireland, Australia, New Zealand, Australia, Hong Kong and South Africa), increasingly it is possible to earn an advanced degree in English even in countries where a different language is spoken. (We still recommend that you learn the local host language to facilitate everyday life and to make strong connections to the host culture). Finland, Estonia, the Czech Republic, Germany, The Netherlands, Korea, and Turkey are just a few of the countries where at least some universities offer some advanced degrees in English.
Finally, all of HWS's study abroad exchange partners offer graduate programs and may give preference in admission to students coming from HWS and other partner schools.
2) Enroll in a U.S. Master's or Doctoral program that includes a semester or year abroad. Not all graduate programs offer a semester or year abroad option; in many cases this won't be relevant to your particular degree. However, if you are pursuing a degree with an international focus, such as international relations, international business, international law, foreign language, or area studies, OR if you are pursuing a professional degree such as architecture, your U.S. degree program might have an option to spend one or more semesters abroad. Even if your program doesn't offer a set location for a term abroad, it might be possible to undertake a research semester or year in support of your thesis or dissertation.
3) Enroll in a Master's program in International Education or Cross-Cultural Management to prepare you to work in the field of study abroad. Many programs include a summer or semester abroad, This may provide an opportunity to gain experience directing a program and/or an opportunity to conduct research and/or gain experience directing a program.
Learn More
Intrigued by these graduate school options? Want to learn more about how to get started? Make an appointment to see Amy Teel, teel@hws.edu.