About the Center
for Global Education
Mission Statement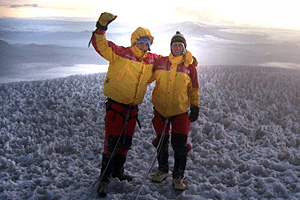 The mission of the Center for Global Education is to provide students with academically challenging off-campus study experiences that foster an in-depth understanding of another culture, with the aim of encouraging them to embrace the concept of global citizenship. Being a responsible, effective citizen of the world involves assuming an active role in one's own community and in the larger world; it also requires an understanding of the relationship between actions made locally and globally and a commitment to the betterment of people's lives everywhere. Through our extensive menu of program options, the Center for Global Education strives to provide students with a transformative learning experience that inspires them to lead lives of consequence.
Staff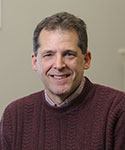 Thomas D'Agostino
Dean for Global Education
E-mail: tdagostino@hws.edu
Tom is responsible for overseeing the Center for Global Education (CGE) and for working to promote the internationalization of the HWS campus community. He collaborates with faculty across the institution to develop new off-campus programs, to evaluate existing programs, and to ensure the academic integrity and quality of all HWS programs. In addition to managing the CGE budget, Tom also participates in a variety of our pre-departure and reentry programming such as the Digital Storytelling Workshop and The Aleph: a journal of global perspectives. Tom has a B.A. in political science and Spanish from St. John Fisher College, where he spent a semester studying in Saltillo, Mexico, and earned an M.A. and Ph.D. in political science from the Maxwell School of Citizenship and Public Affairs at Syracuse University. In addition to his work in international education he is co-author (with Richard Hillman) of Distant Neighbors in the Caribbean: the Dominican Republic and Jamaica in Comparative Perspective, Understanding the Contemporary Caribbean, and Understanding Contemporary Latin America.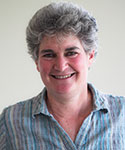 Amy Teel
Programs Operations Manager
E-mail: teel@hws.edu
As the programs operations manager at the Center for Global Education, Amy Teel oversees the day-to-day operations of the Colleges' many programs abroad. She advises students about which programs are the best fit for their particular majors, skills, and long-term objectives. Amy plays a key role in program recruitment, admissions, and pre-departure planning. She also administers the program for incoming international exchange students, assisting with visas, registration, orientation, and cultural adjustment. Amy has worked in higher education since 1984, following completion of a B.A. from Hamilton College and a master's degree in anthropology and African studies from Northwestern University. A die-hard global nomad, Amy has lived and studied in Israel, London, England, and Khartoum, Sudan in addition to travelling widely on all continents (except Antarctica).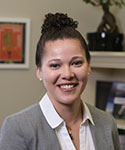 Colleen Kolb
Associate Director
E-mail: kolb@hws.edu
In her role as associate director, Colleen manages a portfolio of semester study abroad programs and all of the CGE's short-term programs during the summer and J-term (December-January). She works closely with faculty and with partner institutions in designing short-term programs and oversees the student recruitment process. Colleen earned her B.A. in Psychology from Gettysburg College and her M.S.Ed. in Educational Leadership and International Education at Old Dominion University. Colleen believes there is transformative learning potential in every cross-cultural experience; her own passion for global education sprouted during the two years she spent studying and working in Copenhagen, Denmark. She was fortunate enough to live with a Danish family, and became an expert at navigating city bike lanes. Colleen loves discovering more about the world through learning languages and trying new foods. In her free time, Colleen can be found painting scenes of her adventures, hiking in search of the world's best waterfalls, or sipping tea and reading a good book.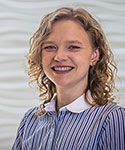 Hannah Mathews
Pre-departure and Re-entry Programming Coordinator
E-mail: hmathews@hws.edu
Hannah works closely with students both before and after they study abroad. She is responsible for developing a variety of innovative programs and activities designed to better prepare students to make the most of their international experiences. In addition, Hannah oversees a wide range of re-entry activities that encourage students returning from abroad to reflect on and remain engaged with the new places and perspectives they encountered and to share their experiences with our campus community. Hannah has a B.A. from Smith College in economics and Italian studies and an M.A. from Syracuse University in art history, focusing on early modern Italy and Venetian trade. Before joining the HWS team, she worked in residential life and spent over two years in Italy studying art and economics in Florence and Milan. In her free time, Hannah enjoys the peace and quiet of a good book and a lot of coffee, as well as indoor rock climbing, photography, and leaving space for unplanned adventures.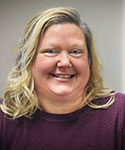 Nicole Ellison
Administrative Assistant
E-mail: hwsabroad@hws.edu
Nicole is the first point of contact for students, answering questions about the process for applying to study abroad, completing and submitting required documents, and the general policies that apply to study abroad. Nicole manages logistics for the HWSabroad Information Session each semester and other student and faculty meetings held by the CGE. Nicole enjoys reading, crocheting and baking for her family and two dogs.
Committee on Global Education
The Committee on Global Education (COGE), a sub-committee of the Committee on Academic Affairs (COAA), is comprised of five faculty members appointed by COAA. The Associate Dean for Global Education and representatives of the Hobart and William Smith Deans' Offices sit ex officio. The committee advises and assists the Center for Global Education on matters relating to academic oversight and program assessment, faculty development initiatives, and policies governing faculty and student participation in off-campus programs.