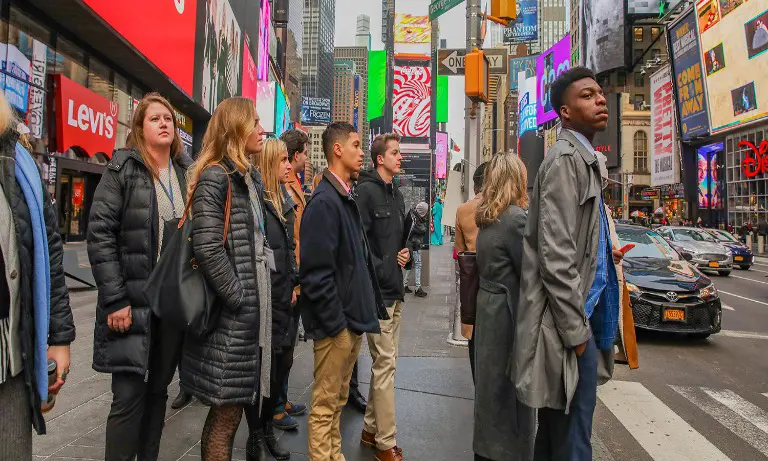 Centers for Experiential Education
EXPERIENCE THAT
CONNECTS THE DOTS
We've always been leaders in experiential education — offering funding for guaranteed internship and research opportunities, innovative approaches to career preparation and best-in-class programs for global exploration.
Closely situated and interconnected, the HWS centers for research, action and thought allow students to complement their liberal arts and sciences studies with university-level opportunities and resources.
The centers create meaningful avenues for deep-dive exploration, interdisciplinary discovery, community-based learning and career development that help students grow intellectually, professionally and personally.
HWS Centers for Research, Action and Thought
Live among Jewish students, celebrate Shabbat and other Jewish holidays and learn about Jewish history and faith.

Abbe Center for Jewish Life

Take a hands-on, active and collaborative approach to learning the ropes of startup and social ventures through meaningful partnerships with the businesses and nonprofits of Geneva.

The Bozzuto Center for Entrepreneurship

Explore other parts of the world with HWS faculty through one of the nation's most highly ranked and respected study abroad programs.

Center for Global Education

Contribute to initiatives and dialogues that build cross-cultural understanding, celebrate diversity, promote inclusion and expand social justice.

the adams intercultural center

Explore environmental issues on board the Colleges' research vessel, mentor local students and promote environmental stewardship throughout the Finger Lakes Region.

The Finger Lakes Institute

Find support, build community, mentor (or be mentored) and gain understanding of LGBTQ+ people, themes and needs. Our coordinate Colleges environment is the perfect backdrop for dialogue on gender and inclusion.

LGBTQ+ Resource Center

Work closely with established writers-in-residence in a workshop or tutorial setting. Recent residents include award-winning memoirist and fiction writer Lidia Yuknavitch, prolific poet Donald Revell, and celebrated nonfiction writer John D'Agata (a 1995 HWS graduate).

The Trias Residency for Writers