Finger Lakes Community Development Center (FLCDC)
Many small towns and rural communities in the Finger Lakes region have unique natural resources and historic centers. Despite a strong desire to enhance these amenities for economic development, most municipalities and supporting organizations function with minimal staff and have limited planning capacity.
The Finger Lakes Community Development Center (FLCDC) is a major program of the Finger Lakes Institute and the experiential component of the Sustainable Community Development Program at Hobart and William Smith Colleges.
The FLCDC has expertise and resources from Hobart and William Smith Colleges and the Finger Lakes Institute to guide communities to localized sustainable development solutions. Participation in the process often leads to more than just plans for improvements to the built and natural environment -the process itself helps build capacity, establish connections, and spur long-term involvement in civic life by participants.
Launched in 2011 with funding from the Isabel Foundation, the Finger Lakes Community Development Center provides Hobart and William Smith Colleges students with opportunities to integrate environmental studies with economic development and subsequently apply their academic experiences to issues facing Finger Lakes communities.
Many Finger Lakes Community Development Center students are enrolled in the Sustainable Community Development minor program, and represent a wide range of majors, including Architecture, Geoscience, Economics, Environmental Studies, and Urban Studies.
What We Do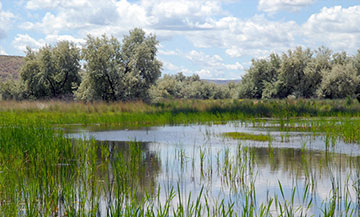 The FLCDC connects Finger Lakes communities seeking sustainable approaches to issues with well-prepared students and faculty members who actively study, research, and present alternatives. Some of our activities include:
Academic coursework related to sustainable community development (Introduction to Environmental Studies, Topics in Environmental Studies, and Sustainable Community Development Methods & Tools, among others).
Research and analysis on behalf of municipalities, community leaders, agencies, and organizations regarding community sustainability strategies; green business and infrastructure development; guidance for sustainable practices in tourism, food systems, and urban area management; regional environmental resilience planning; conservation and renewable energy issues; and land use policy guidelines to meet pressures for growth while preserving the desired atmosphere.
Coordination of sustainable learn-and-tour opportunities to promote Finger Lakes economic development, tourism, and recreation.
Publications, videos, and online resources to build leadership in sustainability in Finger Lakes communities.
Applied professional development and local government training in sustainability issues and rural/suburban Finger Lakes Smart Growth strategies.
Referrals to appropriate resources and programs for individuals seeking sustainable approaches to community issues and concerns.
Tours for municipal leaders for Finger Lakes sustainable development as well as opportunities for community leaders and local government officials to get to know Finger Lakes Institute and the Community Development Center.
Courses/Co-Curricular Resources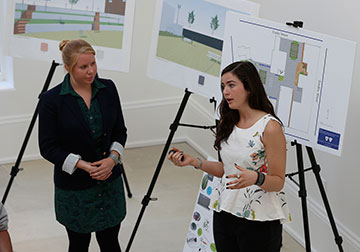 The Finger Lakes Community Development Center is the experiential component of HWS's Sustainable Community Development program. Our co-curricular approach provides tangible field activities and research expertise that complement and mirror the sustainable communities studies provided in the classroom setting. Projects with community partners allow students to both study and apply their learning in the natural and human-impacted environments of the Finger Lakes.
In essence, we provide a bridge to Finger Lakes communities seeking sustainable approaches to community development issues that the students actively study, research, and present. Through the CDC, students can expect to meet and develop working relationships with professionals, community leaders, and residents in our communities.
The Finger Lakes Community Development Center is directly connected to two Environmental Studies courses at Hobart and William Smith Colleges: one introductory environmental studies course and a hands-on capstone course described below. The SCD Steering Committee, consisting of HWS faculty from the departments of Economics, Geoscience, Environmental Studies, Biology, and Architectural Studies, provides curricular guidance for the program. If it's more than curricular, need to mention staff positions – Maurer, Ochterski, Cleckner
ENV 101: Sustainable Communities Course
The ENV101 Sustainable Communities course surveys and introduces students to the concept of sustainable development as applied to real world communities. It focuses on the three interdependent and mutually reinforcing pillars of sustainable development—economic development, social development, and environmental protection— and incorporates other subjects such as culture, education, public policy, landscape design, architecture, ecology, urban planning, and historic preservation.
ENV 351: Sustainable Community Development Methods and Planning
First offered in spring 2013, this upper-level course is the capstone class for Sustainable Community Development minors. Using a client-driven model, all students enrolled in this course participate in an experiential project with a Finger Lakes organization or municipality. Through this service-learning project, students navigate through the process of developing a sustainable community development plan by applying the skills and knowledge developed through their coursework in their major as well as through the Sustainable Community Development minor. This access to real world projects gives students experience with common trade-offs, constraints, and the challenges and difficulties of sustainable community development. In addition, students are required to work in interdisciplinary teams, which allows them to further develop their abilities to communicate graphically, orally, and in writing to a public audience.
In partnership with SCD faculty members, the Finger Lakes Community Development Center coordinates all aspects of ENV 351 projects, from recruiting community contacts to developing a statement of work for class engagements, and coordinating transportation and guest speakers. A special collaborative studio space at the Finger Lakes Institute is used for class lab sessions, meetings, and presentations among peers, clients, and instructors.