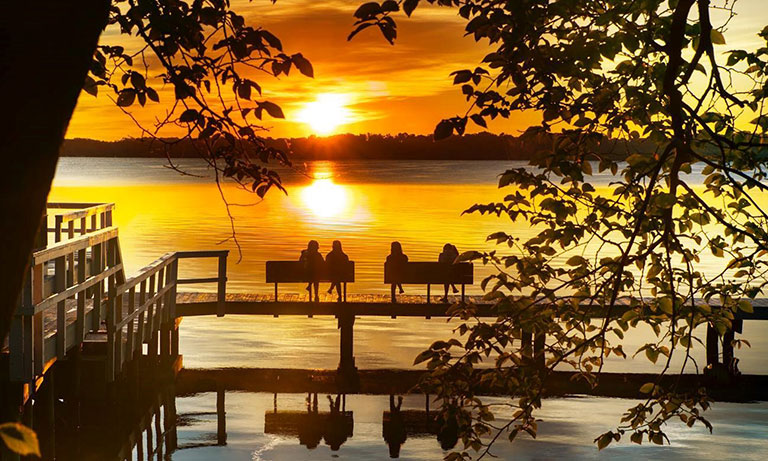 Climate Change Educator Retreat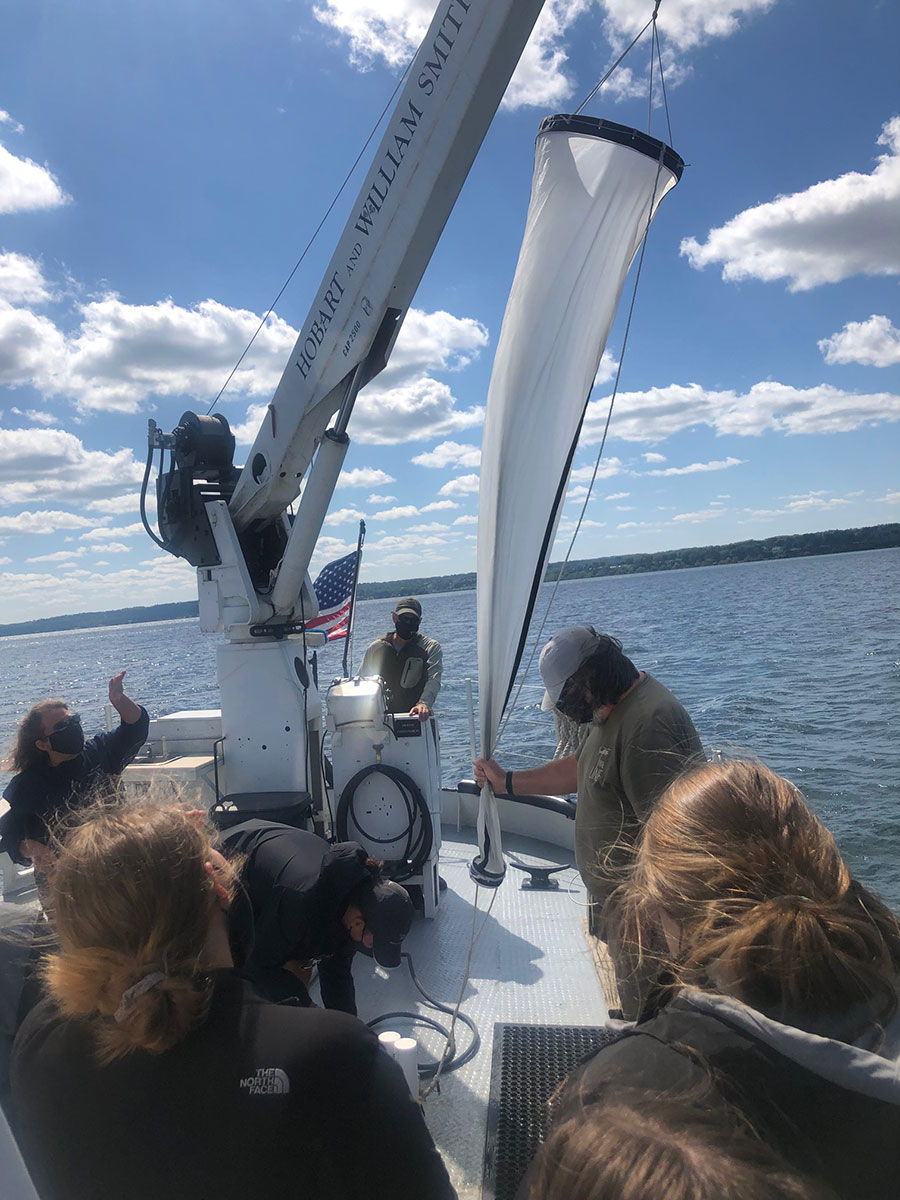 Program Description
July 12-14, 2023
Finger Lakes Institute at Hobart and William Smith Colleges
Geneva, NY
Join a network of educators for a hands-on exploration of how to teach climate change science, impacts, justice and solutions hosted at the Finger Lakes Institute at Hobart and William Smith Colleges in Geneva, NY. Using a variety of curricula, interactive workshops, field trips, and guest speakers, educators will examine youth-driven, action-oriented strategies for bringing climate change solutions into their classrooms or organizations. Curriculum and program planning time is incorporated into the program, and educators are welcome to attend in teams from their district/organization. Content is best suited for educators that work with middle to high school aged youth across all disciplines. Residential and non-residential options available.
The Climate Change Educator Retreat is co-hosted by the Finger Lakes Institute at Hobart and William Smith College and The Wild Center. Partners include NOAA's Office of Education, NOAA's Climate Program, Adirondack Watershed Institute, Climate Generation, New York State's Office of Climate Change, NYSERDA, and Action for the Climate Emergency.
Cost
Residential: $160, includes meals and onsite lodging on campus at Hobart and William Smith Colleges
Non-Residential: $110, tuition only, lodging and some meals on your own
Eligible for Continuing Teacher and Leader Education credit (CTLE)
Scholarships are available (participant travel to and from the Institute is not included)
Registration Deadline
Registration is open through May 22, 2023. See below for Scholarship Application information and deadline.
Scholarship Information
We are pleased to be able to offer a select number of scholarships to cover the cost of registration for educators who do not have access to professional development funding. Please inquire about and apply for the scholarship PRIOR to completing the general registration application. Click here to access the scholarship application. Scholarship applications are due May 8, 2023.
Questions?
For more information, contact Nadia Harvieux, Associate Director for Educational Programs at the Finger Lakes Institute, Hobart and William Smith Colleges
Additional Information
View the Draft Agenda
View the Retreat Flyer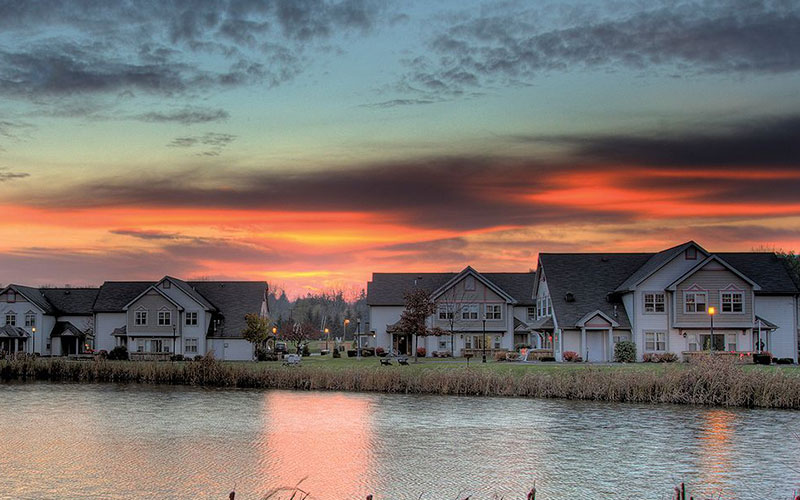 Lodging & Meals
Meals
All meals will be provided by Hobart and William Smith Colleges' on-campus food service. Please be sure to indicate any dietary restrictions or preferences in the Participant Info Form that will be sent to you once you have completed your registration.
On-site Lodging
The full registration fee of $160 includes lodging on campus at Hobart and William Smith Colleges, our home base for the program. We will be housed at the Odell's Village apartments. Each person will have a single room in a suite-style apartment with a shared kitchen, living area and bathroom. Housing will be grouped by gender, please indicate housing preferences in the follow-up questionnaire you will receive once you have registered for the Retreat. If you are attending the Retreat with colleagues and would like to be housed together, we will do our best to accommodate.
Off-site Lodging
For those who prefer an off-site lodging option, or will commute to the Institute daily, the Non-Residential registration rate of $110 covers tuition and all meals, but not overnight accommodations. There are many lodging and Airbnb options in the Geneva area. Please see off-campus overnight options here.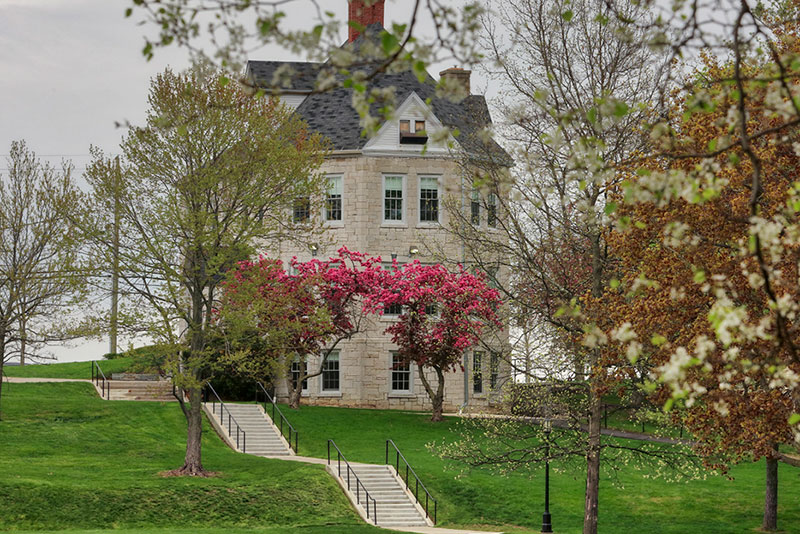 COVID Safety
Keeping all our participants safe and healthy is a priority. The Retreat will adhere to Ontario County, NYS and CDC COVID safety guidelines and requirements in place at the time of the Institute. More specific information will be provided closer to the Institute dates as needed.
Retreat Location on Campus
Merritt Hall, Room 100 (first floor)
670 S. Main Street
Hobart and William Smith Colleges
Geneva, NY 14456
Meet the Team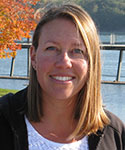 Nadia Harvieux, Associate Director for Educational Programs
Finger Lakes Institute at Hobart and William Smith Colleges
Harvieux@hws.edu
(425) 417-3578 mobile/text
Nadia Harvieux (she/her) joined Finger Lakes Institute (FLI) in 2013 and manages environmental and watershed-focused education programs for a wide range of diverse audiences. As a passionate advocate for place-based experiential learning, Nadia designs and leads innovative programs to engage students and adults in participatory community science addressing local environmental issues. FLI's K-12 programs include the Finger Lakes Youth Climate Summit, Science on Seneca, the Finger Lakes Regional Stream Monitoring Network, supporting STEAM opportunities for Geneva's Youth through Geneva 2030, and providing professional development for educators. In addition to her role at the FLI, Nadia supports students entering the teaching profession as an Adjunct Instructor in the Teacher Education Program at Hobart and William Smith Colleges. Focusing the FLI's programs through the lens of climate action has been a key component of the FLI's recent environmental education work. Nadia credits growing up on Canandaigua Lake for sparking her interest in stewardship, education, and protection of the Finger Lakes.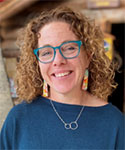 Jen Kretser (she/her) is the Director of Climate Initiatives for The Wild Center – a science center in the Adirondack Park in northern New York State. Jen manages The Wild Center's climate change engagement programs including the global Youth Climate Program which was highlighted by the Obama White House Office of Science and Technology; interpretive programs for visitors; green building education & design; and other climate related initiatives/partnerships. She is working to help catalyze youth climate summits around the world. In November 2021, Jen led the Wild Center Youth Delegation and the US Action for Climate Empowerment (ACE) Delegation at the UN COP 26 in Glasgow. Jen is on the coordinating team of the U.S. Action for Climate Empowerment – working to build a network of climate change education, public engagement and training across the country. In addition, she is a founding member of the NY Climate Resilience and Education Task Force which elevates climate change education and action in NY Public Schools; and the national Climate Literacy and Energy Awareness Network Board. As a senior staff member at the Wild Center Jen works on Diversity, Equity and Inclusion initiatives including a long-standing partnership with the Haudenosaunee. She also serves on the Adirondack Diversity Initiative core team, Adirondack Mountain Club Board and on the North Country Clean Energy Hub Advisory Committee. Jen has over 30 years experience working in the non-profit sector supporting educators and youth in and out of schools. She has worked with the Adirondack Mountain Club, Zoo New England, Jane Goodall Institute, Aspen Center for Environmental Studies, Cincinnati Zoo and Paul Smith's College. Jen is a graduate from Cornell University in Wildlife Ecology & Antioch University in M.S. Environmental Science & Education. When not working, Jen can be found outside hiking, paddling, xc skiing and picking blueberries with her family and friends.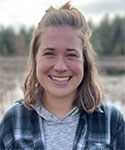 Hannah Barg, Youth Climate Program Manager
The Wild Center's Youth Climate Program
Hannah Barg (they/them) is the Youth Climate Program Manager at The Wild Center. They support the international Youth Climate Summit Network of over 150 summits in 9 countries! Hannah hosts monthly Network meetings and travels to other summit sites with the climate team and regional high school climate leaders. Hannah studied environmental science at Goshen College and holds a Masters degree in Experiential and Outdoor Education from Western Carolina University. For their Masters thesis study, Youth Got the Power: Building Youth-Adult Partnerships for Climate Action, Hannah worked with 3 high school students to design and implement a climate action project. Hannah is passionate about several climate topics including climate justice, climate fiction/music, and climate action planning.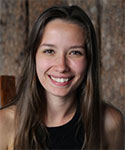 Elodie Linck, The Jeanne Hutchins Youth Climate Coordinator
The Wild Center's Youth Climate Program
Elodie Linck (she/her) grew up Saranac Lake, NY in the Adirondacks. As The Jeanne Hutchins Youth Climate Coordinator at The Wild Center, she works to spread Youth Climate Summits (YCS) around the world, and engage with youth to support them in their goals to take action on climate in their schools and communities. As the Youth Climate Coordinator, Elodie organizes the Adirondack YCS with local high school students, co-workers, and community members. She also plans the Youth Climate Leadership Retreat hosted for youth over the summer, and helps young people in NY accomplish their climate action goals and grow as student leaders. She graduated from Skidmore College in 2021 with a BA in Political Science and Dance. Elodie loves to dance, read, cross country ski, and paddle and swim in the beautiful Adirondack Lakes where she lives.