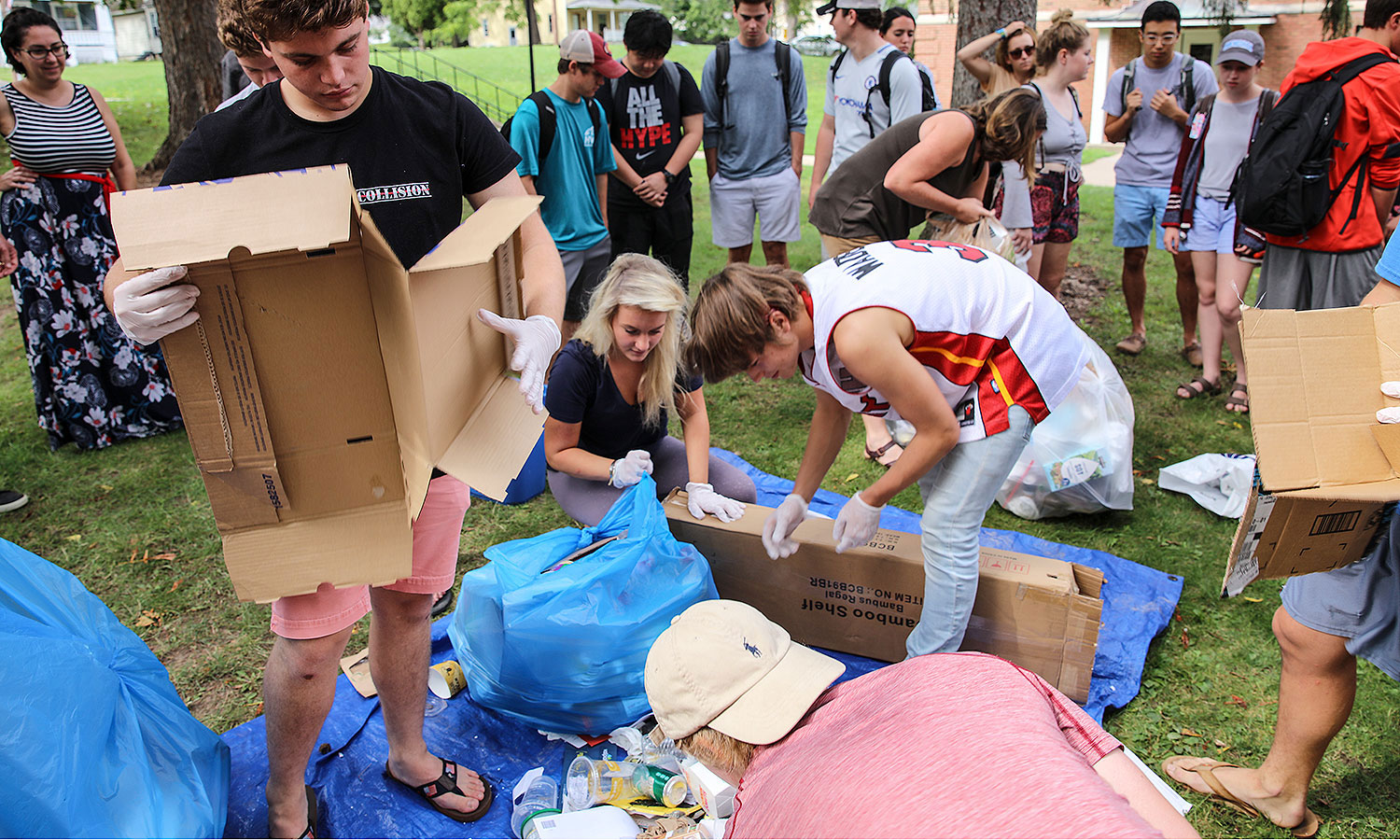 HWS Food Week
During the week of National Food Day (October 24), HWS recognizes various components of our local, regional, national, and global food systems by inviting the campus and Geneva communities to learn and practice through lectures, study, film, presentation, service, experience, consumption, and demonstration. Visit the HWS Food Week webpage for more information.
Earth Week
During the week of Earth Day (April 22), we have our annual Earth Week celebration! There is a week of activities that will enhance the Colleges' sustainability efforts and environmental impact on campus. Our goal is to help campus members realize how a small change in lifestyle can make a big difference to the environment.
Recyclemania
HWS has been a part of the Recyclemania movement since 2009, which is a nationwide competition between colleges and universities to see who can recycle the most and reduce waste. We are always doing new and different recycling challenges to engage the campus. Please keep an eye out for information this coming year, your participation will help make a big difference!
Green Lens Film Series
The Office of Sustainability has collaborated with the Intercultural Affairs Center and other campus organizations to create the Green Lens Environmental & Social Justice Film Series. Since inception, we have shown a variety of films that bring attention to important issues related to sustainability-focused themes such as economic fairness, environmental protection, and social equality. By collaborating with faculty across several different departments, including Africana Studies, Media & Society, Environmental Studies and others, we ensure a broad range of films are shown and reach the maximum amount of students.