How do I get a Yellow Bike?
Yellow Bikes are bikes that are owned by HWS and offered to students for a returnable $60 deposit. Yellow Bikes are distributed on a first come-first serve basis at the beginning of each semester and for summer students. All students will receive an email each semester indicating when Yellow Bikes will be made available. Bike locks and cables come included. There are a limited number of helmets available for those interested. For more information about the Yellow Bike program, contact Office of Sustainability at sustainability@hws.edu or 315-781-4380.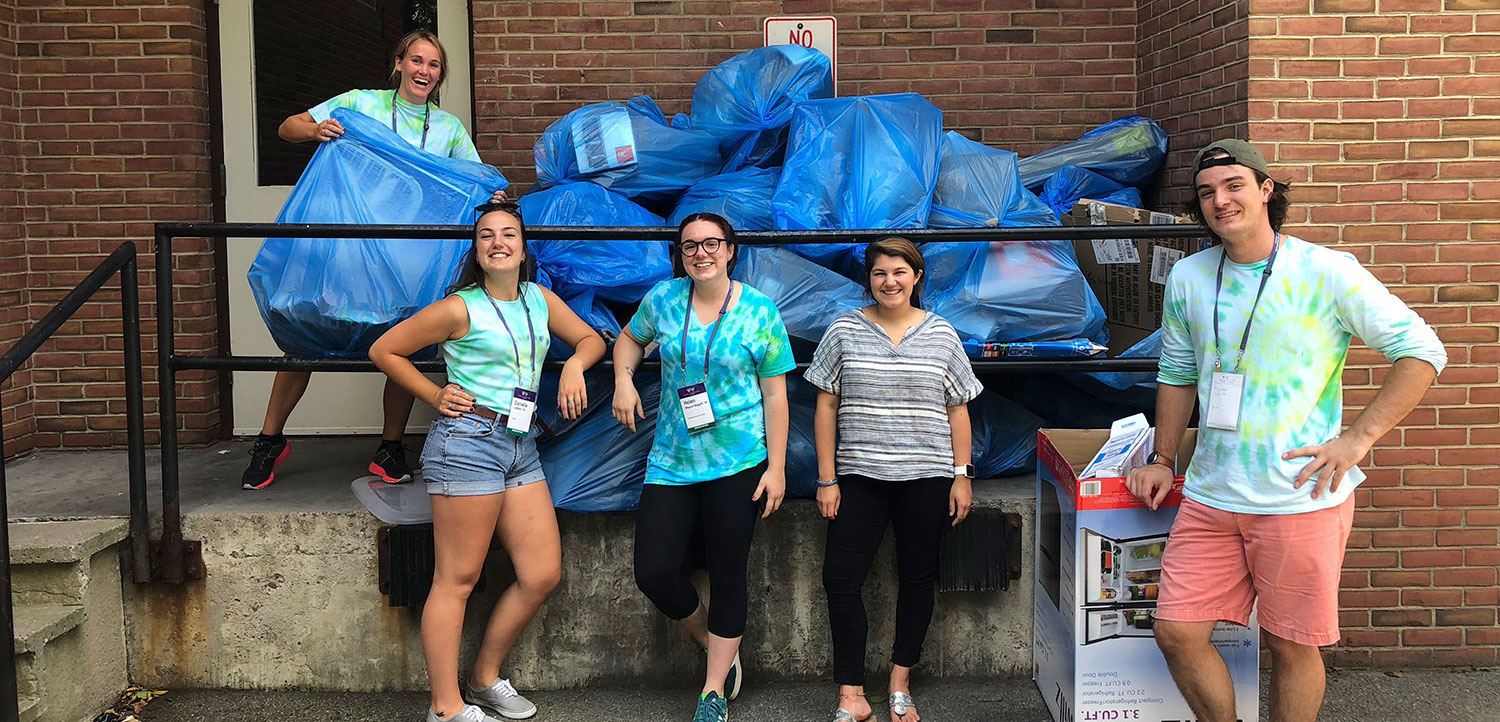 How do I sign up to be an EcoRep?
Students can fill out the EcoRep application online. EcoReps are committed student volunteers that work with the Office of Sustainability to improve sustainability practices at HWS and help us reach climate neutrality by 2025.
What is recyclable at HWS?
Check out the Guide to Recycling at HWS. HWS is located in Ontario County, which operates a zero-sort recycling system. That means that all your recyclables go into one blue bin and are then sorted at the Materials Recovery Facility (MRF) located a few miles from campus on NYS Routes 5&20 in Stanley, N.Y.
What is the reusable mug incentive at HWS?
If you bring a reusable mug to any retail dining facility (Cafe, Cellar Pub, de Cordova Cafe, and Au Bon Pain) your drink only costs $1.35! Coffee, tea, and fountain drinks are all included. You can save money and help decrease disposable service ware waste by remembering your reusable mug.
How sustainable is the food at HWS?
Sodexo Dining, students, faculty, staff, and alum are consistently striving to source and serve more sustainable foods at campus meals. A few notable accomplishments and initiatives are;
Cage free – all shelled eggs sourced by Sodexo Dining are cage free certified
Dietary needs – The main dining hall offers a variety of choices daily for those with dietary needs; including vegetarian, vegan, gluten-free, lactose-free, and others
Fair Trade – all Aspretto coffee and teas at HWS are fair trade certified and ethically sourced
Local Food – Sodexo sources local foods and beverages from a variety of local providers, including Red Jacket Orchards (local fruits and juices), Byrne Dairy (all dairy products from local farms that do not use rBST), Chobani (local yogurt), Boulevard Produce (local fruits and vegetables when in season and available), Midstate Bakery (local bread), Aspretto Coffee and Teas (fair trade certified and ethically sourced), and Purdy & Sons (local meats).
Real Food Challenge – Since 2012, the Finger Lakes Institute, HWS Environmental Studies Program, and Office of Sustainability have supported the student-led pursuit and commitment to the national Real Food Challenge (RFC). The RFC mission is "to shift $1 billion of existing university food budgets away from industrial farms and junk food and towards local/community based, fair, ecologically sound and humane food sources – what we call "real food" – by 2020."
Seafood – Sodexo has committed to 100% of their fish and seafood purchases will be sustainably certified by the Marine Stewardship Council or the Best Aquaculture Practices by 2015.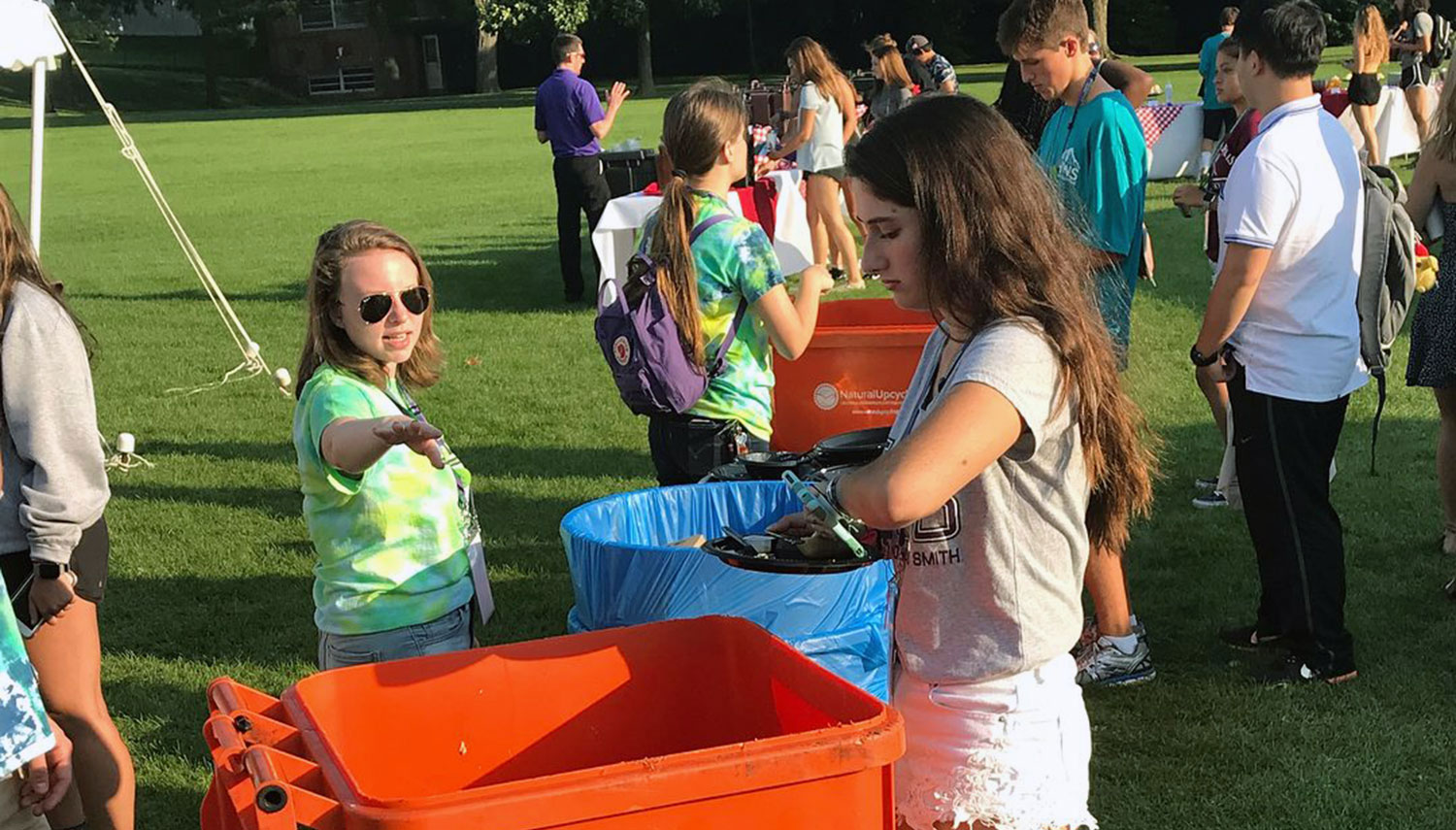 Reports/Publications
HWS Energy Usage

Greenhouse Gas Inventories

Finger Lakes Institute's Happenings – The Happenings is the Finger Lakes Institute's monthly e-newsletter on current sustainability issues and upcoming FLI events.
Campus Sustainability Guides