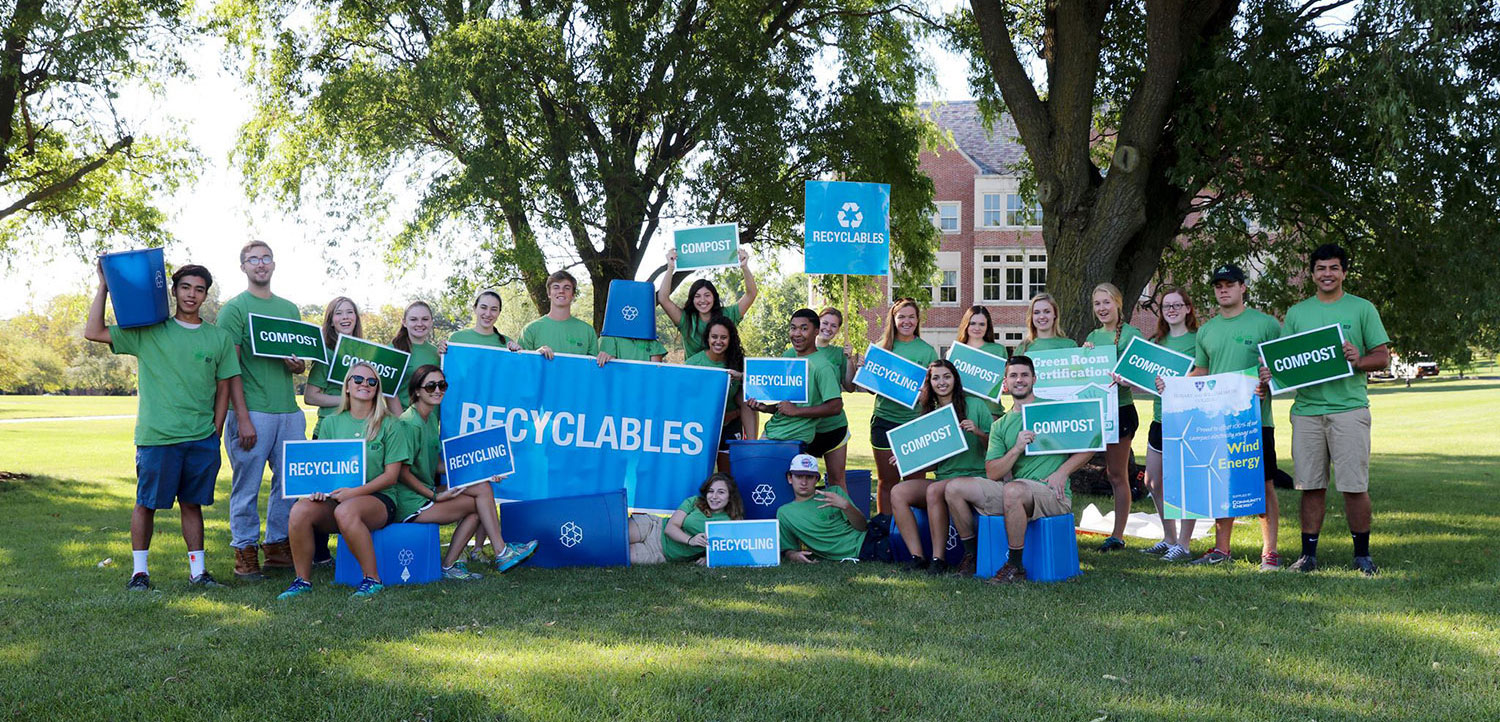 Sustainability
Sustainability is a core value at HWS. The Office of Sustainability engages faculty, students, staff and the Geneva community on all three pillars of sustainability: environmental, economic and social. This requires a cross-disciplinary approach that works with multiple departments to generate innovative ways to make Hobart and William Smith more sustainable. We have a unique program that uses the physical campus as a laboratory to explore different strategies and that encourages students to link classroom learning with real world applications. In 2007, the Colleges were a charter signatory of the American College and University Presidents' Climate Commitment, committing Hobart and William Smith to climate neutrality by 2025.
CAMPUS
Our campus is situated in a unique setting on the edge of a small city, a few blocks from vast agricultural lands and on the shores of one of the deepest lakes in the United States. The applied sustainability opportunities are endless and act as a microcosm of the complex issues of the 21st century.
Awards
In 2019, Environment America found that Hobart and William Smith Colleges was a top-10 school nationwide for renewable electricity purchased per student.
HWS continues to be recognized as a "Cool School" for sustainability by Sierra Magazine.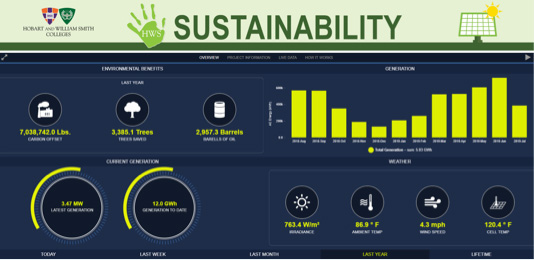 Hobart and William Smith Colleges generate electricity from two solar farms – together representing one of the largest solar installations at a higher education institution in New York State – that deliver 50 percent of the Colleges' electricity. View our real-time solar generation!
Resources