FOOD WEEK HIGHLIGHTS
MONDAY, OCT. 24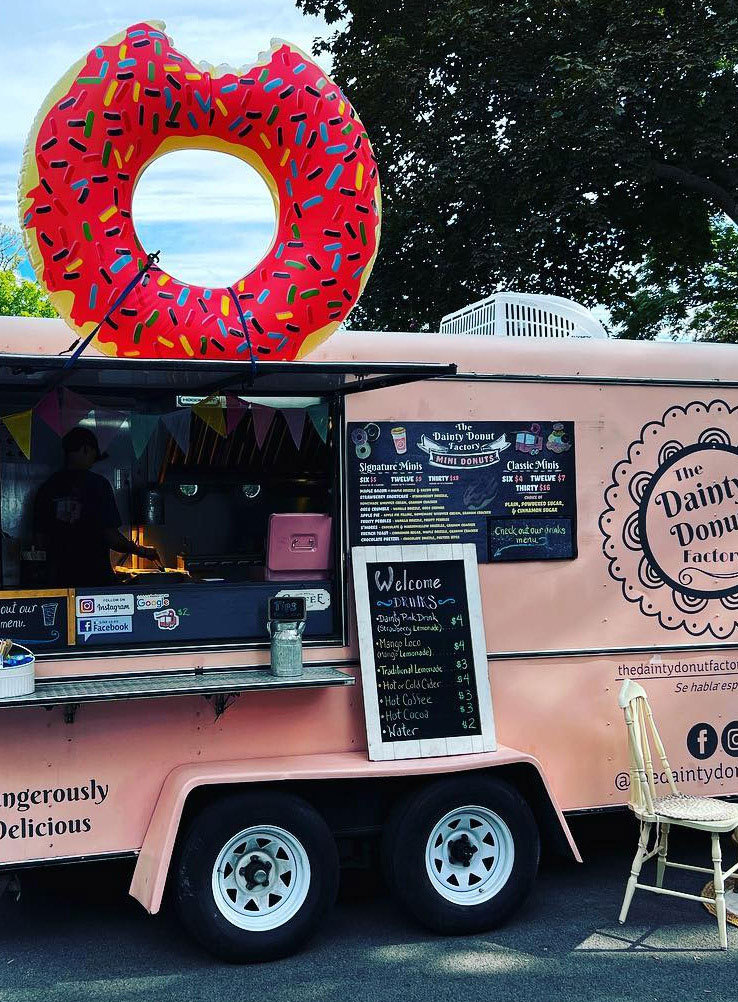 10 a.m.-2 p.m. - Farmers Market and Dainty Donut Truck
Scandling Back Patio
Explore homegrown foods and products from our Finger Lakes Farmers! Enjoy a special treat from the Dainty Donut truck!
11 a.m.-1:30 p.m. - Applefest
Saga Dining Hall
Featuring NY apples with 3 different types displayed in bushels for the taking, as well as apple infused entrees and desserts.
TUESDAY, OCT. 25
11 a.m.-1 p.m. - Meet our dietitian, Megan Bell!
Saga Dining Hall
Sample plant-based butternut squash soup and ask Megan questions you may have about healthy eating and food on campus.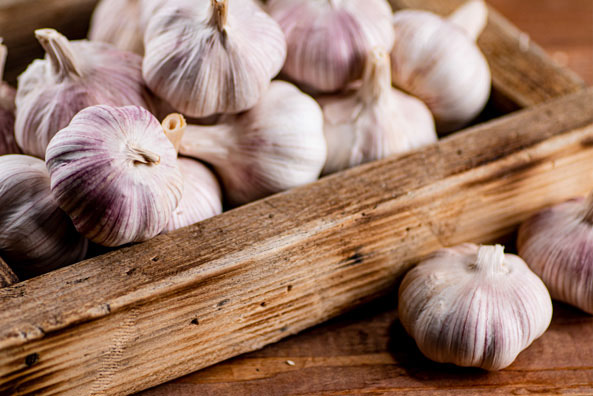 5 p.m. - Garlic planting
HWS Garden, in the First Year Parking Lot across from Odells Village
Join us on a tour of the HWS garden and help plant garlic bulbs. Our garlic is used for garlic bread at Pasta Night gatherings at the Chaplain's house.
WEDNESDAY, OCT. 26
5:30 p.m. - Weekly Pasta Night
Chaplain's House, 630 South Main Street
Join us at Pasta Night for a delicious meal! Email chapel@hws.edu to attend.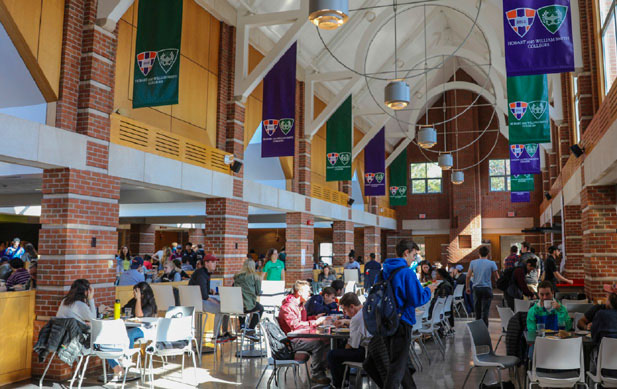 5:30 p.m. - Sustainable Dining Trivia Night
Social Media Platforms for Dining Services (HWSDining)
Participate in this digital event using Facebook, Instagram, and Twitter!
THURSDAY, OCT. 27
5-8 p.m. - 100-Mile Dinner
Saga Dining Hall
Saga meals made with local ingredients, grown and raised within 100 miles from campus!
FRIDAY, OCT. 28
Shabbat at the Abbe Center
RSVP by Wednesday 6:30 p.m.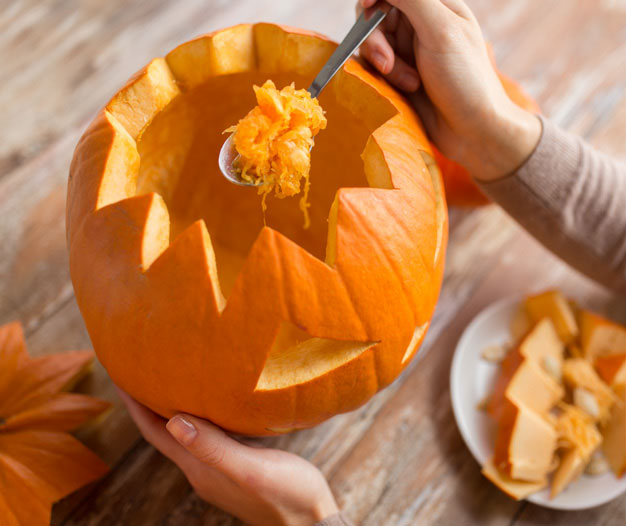 5-7 p.m. - Herb Planting
Saga Dining Hall
Plant your own herbs to take home with you, while supplies last!
SATURDAY, OCT. 29
5-7 p.m. - Pumpkin Carving and Baking Workshop
Hirshson Ballroom
Carve your own pumpkin and enjoy some fall baking tips and tricks!