2022-2023 Hai Timiai
Members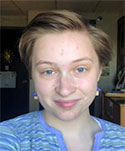 Taline Almasian
Taline (she/her) is an Environmental Studies major with a double minor in Biology and Philosophy. She has been working as a student assistant in the William Smith Dean's Office since the beginning of her sophomore year. Taline is a member of the Birding Club on campus and enjoys learning about the environment. She is interested in pursuing field research and will be working with Professor Cushman this summer to conduct research on the Seneca Lake Trout.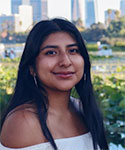 Litzy Bautista
Litzy (she/her) was born and raised in Los Angeles and is majoring in Political Science and Latin American Studies. She is passionate about community building, which is exemplified through her constant involvement on campus. She served as William Smith Congress President, tutors at the Boys and Girls Club, and was a Junior Board Member. She is also a Student Support Specialist at IT Services, a Community Assistant, Writing Fellow, Coalition Leader for HWS Votes, and serves as one of the junior Chapter Leaders for PLEN. Litzy has also done a summer internship as a Data Analyst and Research Coordinator at the Office of Assembly member Brian Barnwell.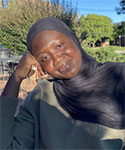 Fatou Diokhane
Fatou (she/her) is from the South Bronx and is studying Political Science and Africana Studies. On campus, she serves as a student assistant in the William Smith Dean's office, a PLEN Chapter Leader and helps organize events with the Muslim Student Association. Additionally, Fatou currently serves as a program assistant for the Elevating Youth Voice Program with the Student Success Network. Fatou is passionate about educational equity and reform and hopes to pursue a career influencing education policy in New York City.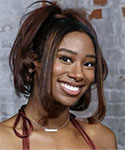 Cézanne Henriquez
Cézanne (she/her) is from Rockland County NY. Here on campus she is majoring in Education and minoring in Psychology and Child Advocacy. Cezanne is a career assistant at the Salisbury Center, a student assistant in the William Smith Dean's Office, a CTL study mentor, and a tour guide for admissions. A fun fact about her is she has been a pescetarian since she was 11.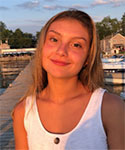 Irini Konstantinou
Irini (she/her) is a double major in Writing & Rhetoric and English, with a minor in Dance. In addition to being an Arts Scholar on campus, she is the WS Student Trustee-Elect for the Class of 2023. Irini is a Writing Colleague and Writing Fellow and has taken many Creative Writing courses on campus. This summer, she plans on interning with HWS' own Seneca Review Books. When she is not writing, she can be found dancing with the Kinetic Dance Collective or working with choreographers from the Dance Department's Jr/Sr Choreographer's Showcase.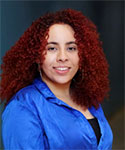 Niima Sellah
Niima (she/her) is majoring in Political Science with a combined major in Anthropology-Sociology. She is also minoring in International Relations, and completing the Leads certificate. She is the President of William Smith Congress, a Laurel Society member and a civic leader on campus. Niima was a finalist for the two leadership competitions this academic year: the Leadership Case Competition, and the Pitch. She speaks 3 languages fluently and is currently learning a fourth one!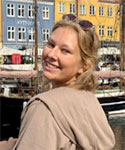 Tess Weber
Tess (she/her) is from Buffalo NY, and is a chemistry major with a double minor in economics and international relations. For the past year, she has conducted chemistry research with Professor de Denus and will again this summer. Tess is also a teaching fellow in the chemistry department. One of Tess's favorite William Smith experiences has been studying abroad in Copenhagen where she was a student blogger. Tess also competes with the HWS sailing team, works in Student Engagement, is a member of the Laurel Society, and is the house manager for the Food Insecurity and Outreach House.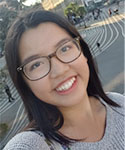 Katerina Yacoub
Katerina (she/her) is majoring in Environmental Studies with a double minor in Asian Studies and American Studies. She is the current President of the Asian Student Union and works as an intern for the Office of Sustainability, where she help with the food recovery efforts on campus. Since her first year, Katerina also has worked as an America Reads tutor, been an active member of Campus Greens, and helped run the student-led garden on campus.