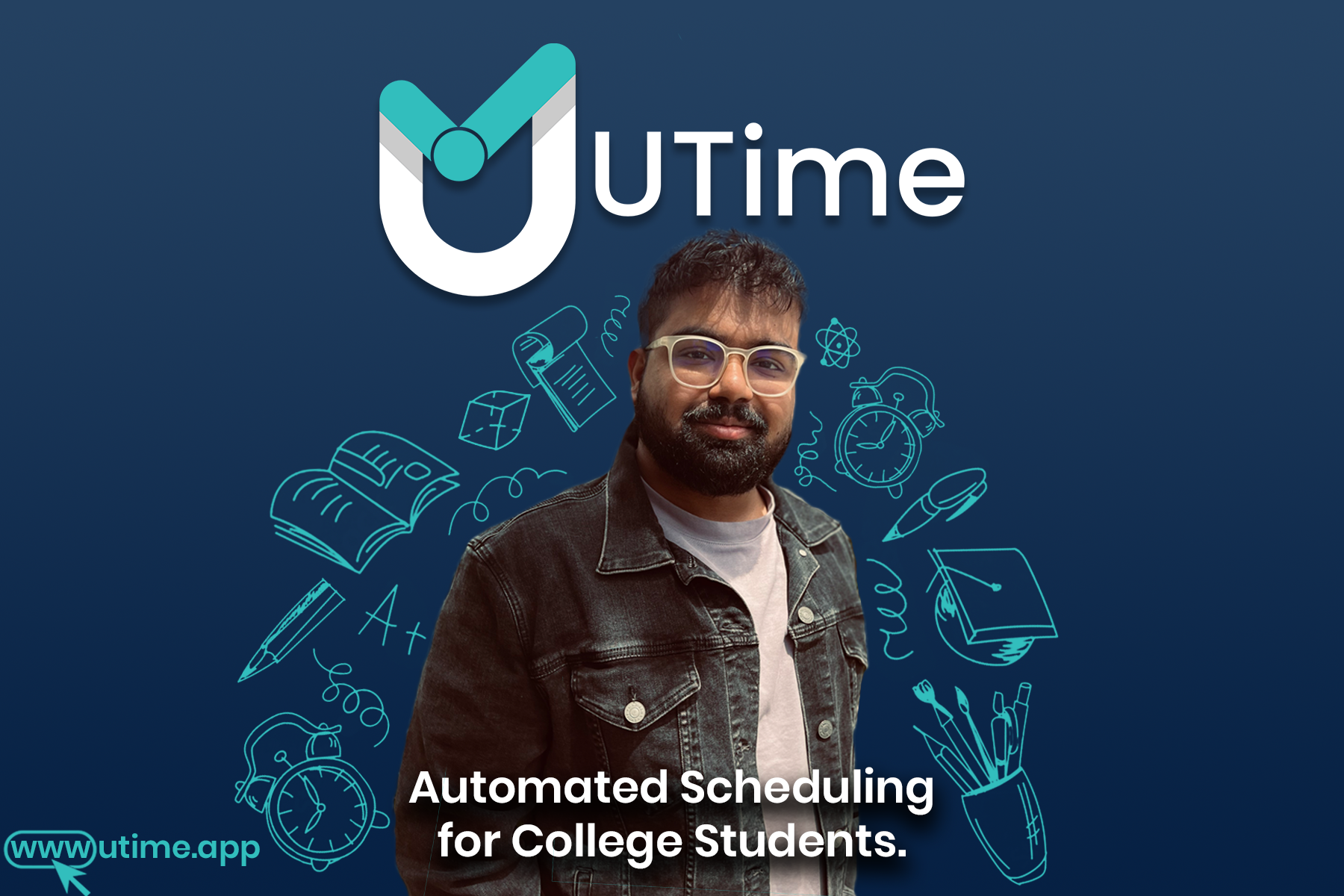 HWS News
19 September 2022 • Entrepreneurship Kanungo '23 Discusses the Future of UTime
With $50,000 raised in startup capital, Sreyan Kanungo '23 answers questions about moving the automated scheduling system company forward.
Sreyan Kanungo '23 is the co-founder and head of business development for Utime, an automated scheduling system that was a finalist during the 2022 Pitch Competition. This summer, the early-stage startup raised $50,000 in capital, developed their product and created a suite of marketing materials.
This semester, Utime is headquartered at HWS' Bozzuto Center for Entrepreneurship, where the company is advancing to the next level.
Ahead of the pilot launch, we talked to Kanungo about Utime's growth and where the company is headed next.
Q: What is UTime?
UTime is an automated scheduling system designed to help college students manage their time better. It automatically organizes all assignments into a calendar, then creates a personalized study plan for students with the help of artificial intelligence.
Q: What is the inspiration behind UTime?
My first year, I was not doing well with my studies. After receiving help from the study mentors at the Center for Teaching and Learning, I realized that I needed time management help constantly. That year, UTime won the flash pitch and was developed further during the Summer Sandbox Program. Last spring, UTime went to the finals of The Pitch competition, and then on to raise north of $50,000. After an intense summer of software development, UTime is ready to go to 200+ college students.
Q: How did UTime evolve this summer?
With aid from an expert software engineer who has 9+ years of experience building iOS apps, UTime advanced this summer. The team also met with many other startup founders in the Buffalo area, went to the Launch NY (an early stage VC fund) HQ, and loved the U.S. side of Niagara Falls! Oh, and this commercial video was produced too:
Q: Where can I sign up?
You can sign up on www.utime.app

Please feel free to join our Facebook and Discord Community to stay in touch!
Q: What's next for Utime?
Next semester, UTime will be brought to three other colleges in the Upstate N.Y. Region, followed by another seed round of fundraising. The long-term goal is to reach at least 100,000 users in the next five years.