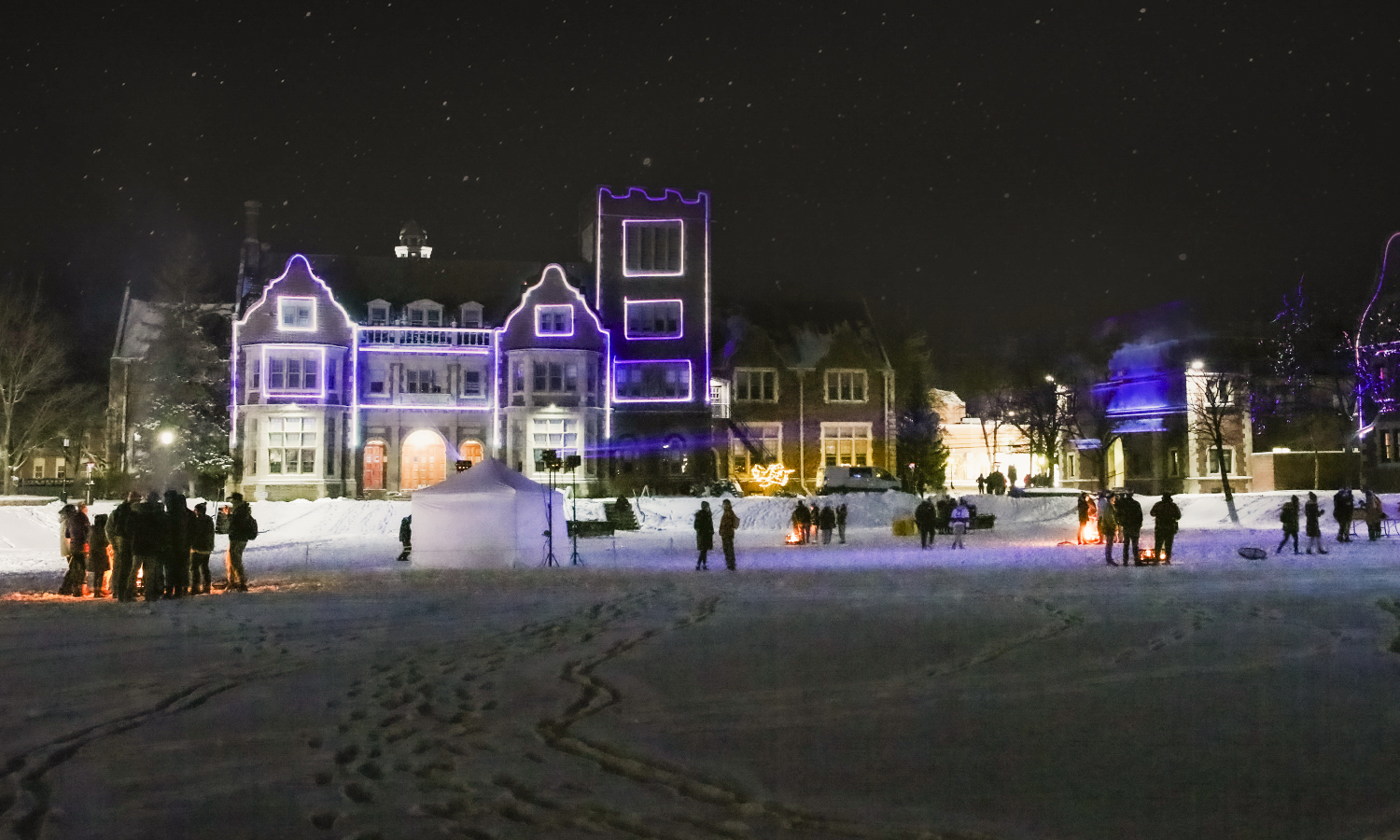 HWS News
22 December 2022

It's Going to be Fun

Bring your winter boots and semi-formal attire when you return to campus.

The annual Winter Wonderland will once again welcome students back to campus for the spring semester. On Saturday, Jan. 28, winter games and activities will be held in various outdoor locations across campus from 7 -10 p.m. Students can sled down Trinity Hill, enjoy roasting marshmallows at firepits, take a carriage ride, compete in an axe throwing contest, view ice sculptures, enjoy meeting a sled dog team, and more. There will be plenty of food truck options and a winter hat give away as well.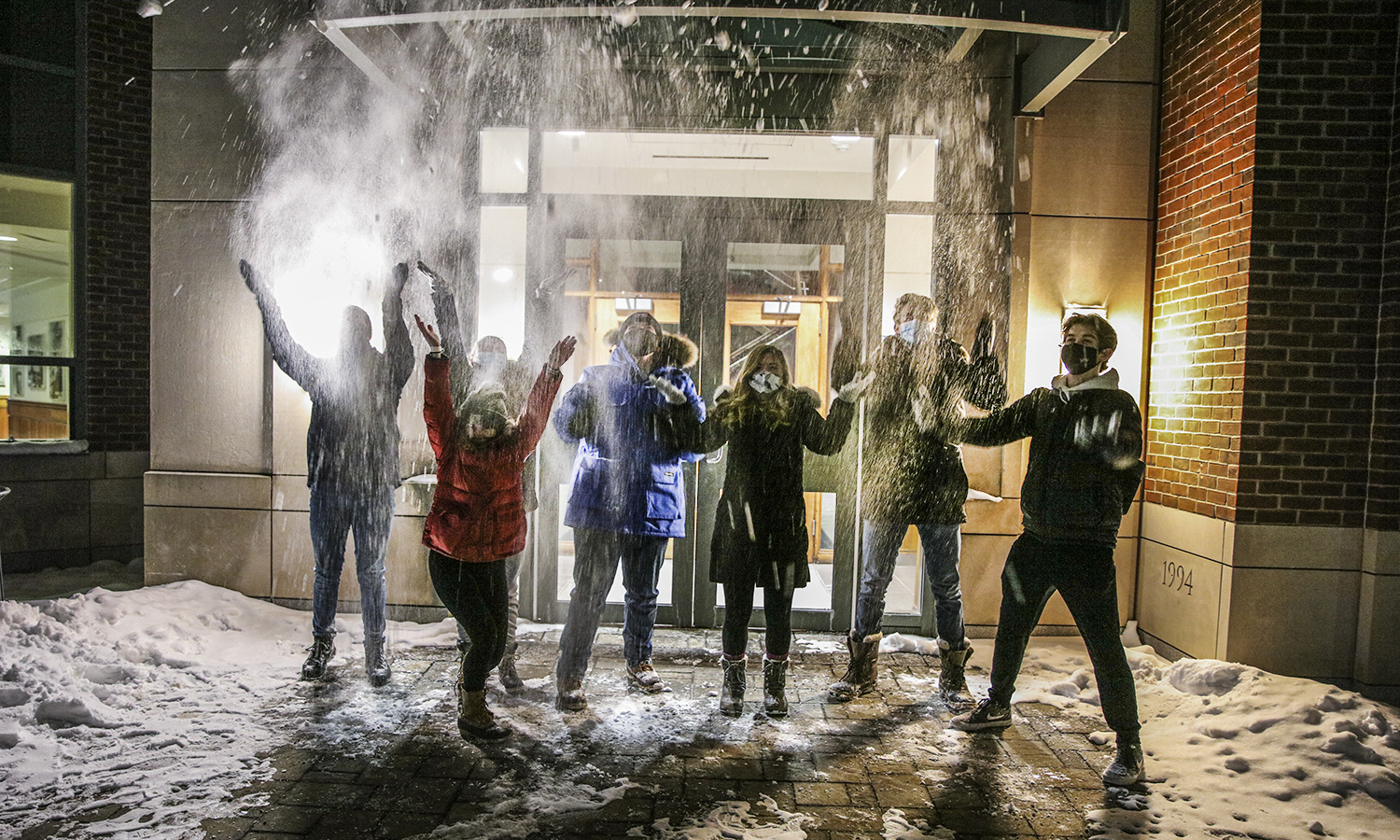 "The Winter Wonderland is a wonderful way to kick off the semester and embrace the chilly Upstate New York weather," says Associate Dean for Student Engagement Kristen Tapscott. She reminds students that throughout the winter months, rentals of sleds, snowshoes and skis are available for free through the Office of Student Engagement.
The Office of Student Engagement is also planning an Alger Adams Intercultural Celebration in conjunction with the opening of the Alger Adams '32 Intercultural Center in February. The semi-formal ball will be organized by student presidents and leaders of clubs and organizations. The evening - open to all members of the HWS community - will include dinner, music and dancing, and will be held at an off-campus venue. Thanks to Chair of the Board of Trustees Craig Stine '81, P'17 and his wife, Kathy, the Center is named for the Rev. Dr. Alger L. Adams '32, D.D.'83, the first Black man to graduate from Hobart College.
The Office of Student Engagement also reminds students that the Involvement Expo will be held on Friday, Feb. 3 from 5-7 p.m. in the Vandervort Room. More than 90 clubs, organizations and campus departments will participate in the event where students can meet club leaders and get involved on campus.