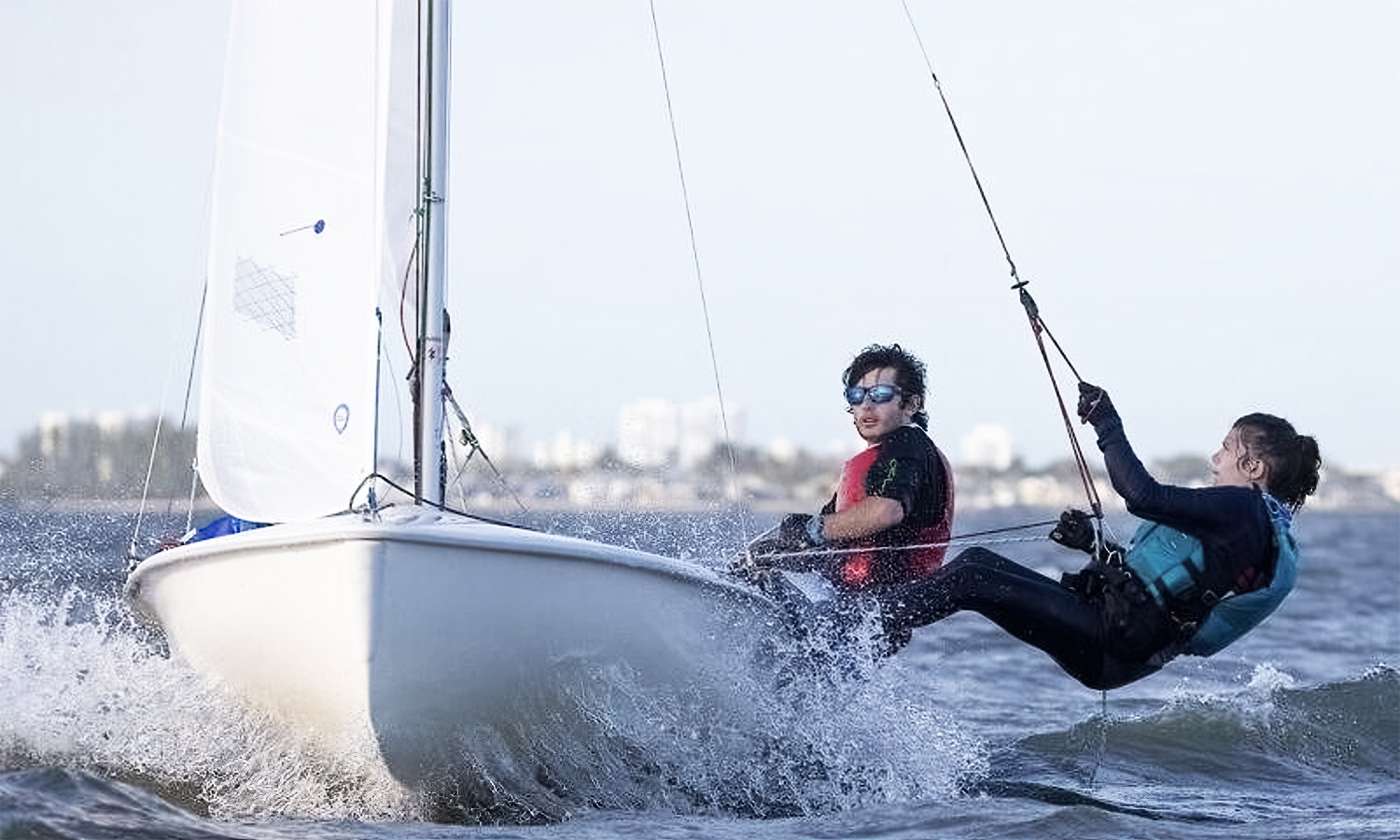 HWS News
30 November 2022 • Athletics Goldman brings Colorado-Style to HWS Sailing
From Colorado to Seneca Lake, Elijah Goldman '26 shares his journey to HWS sailing.
In the history of Hobart and William Smith Sailing, team members have come from 37 states and 8 countries. Elijah Goldman '26 is the first sailor to hail from Colorado. A landlocked state, it's rare for a sailor to be formed by the dry mountain climate. Goldman's story, however, reaches across geographical lines.
Before his family settled in Snowmass Village, Col., Goldman grew up in Chicago, Ill. on the shores of Lake Michigan.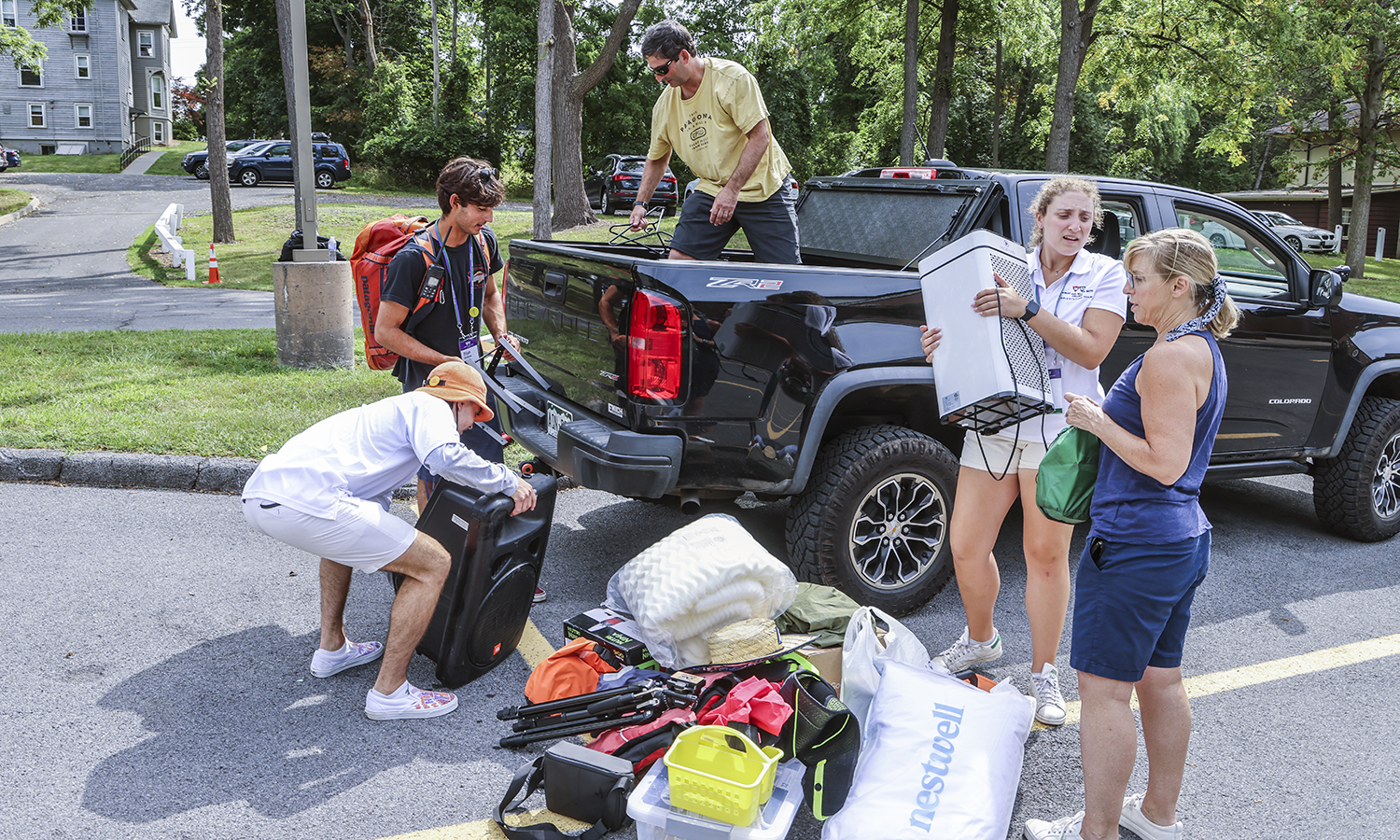 As a kid, he was fascinated by the Columbia Yacht Club – which was built within a former ice-cutting Canadian ferry. In order to explore the unusual architecture, Goldman signed up for sailing classes. What he found inside, however, was a love for sailing.
Only a few years later, Goldman and his family moved to Colorado, where he says he reached a crossroads with the sport.
"When I moved to Colorado and my only option was to travel and put in a lot of effort to sail, I was either going to take it seriously and start racing, or I was going to have to stop sailing because it wasn't worth it to play around," Goldman says.
Goldman chose the first option, beginning a phase in his life where he felt like he was living two lives: every summer, he traveled to Newport, Rhode Island to sail. With no family in the area, Goldman couch surfed and competed against sailors who had access to the water year round. In the winter, he joined other Coloradoans on the slopes as a skier.
Goldman says living two lives was exhausting. He dreamed of going to college and being able to commit to sailing full time.
As for why Goldman picked HWS, he says he was drawn not only to the legacy of the HWS sailing team, but the proximity to Seneca Lake.
"When I came back to tour with the team, I remember sitting in a class and the professor gave us a 5-minute break. The person I was shadowing took me out to the lake and we checked the conditions because practice was that afternoon. That proximity is just not something you have access to at many other schools."
Goldman also credited Head Coach Scott Ikle's '84 reputation as a coach and mentor. "What he has implemented on the HWS team has percolated out into a lot of other college teams because what he does works so well. People want sailors that come out of HWS and that's something that I wanted to be a part of."
A semester into his first year at the Colleges, Goldman says the HWS sailing team has been a grounding part of his experience.
"I always liked sailing because every time I went out on the water, I was able to reset and not think about anything else. I realized that getting out during practice and being with the team helped me to do the same and be more productive."
This season, Goldman made his collegiate debut at the Top 9 Open, competing as crew. He finished eighth overall. HWS finished seventh overall at the War Memoria Regatta, the MAISA Fall Confereence championship regatta. Goldman was recently featured in the Aspen Daily News. Read more about his story here.
In the photo above, Goldman sails with Caire Lewis in February 2021.