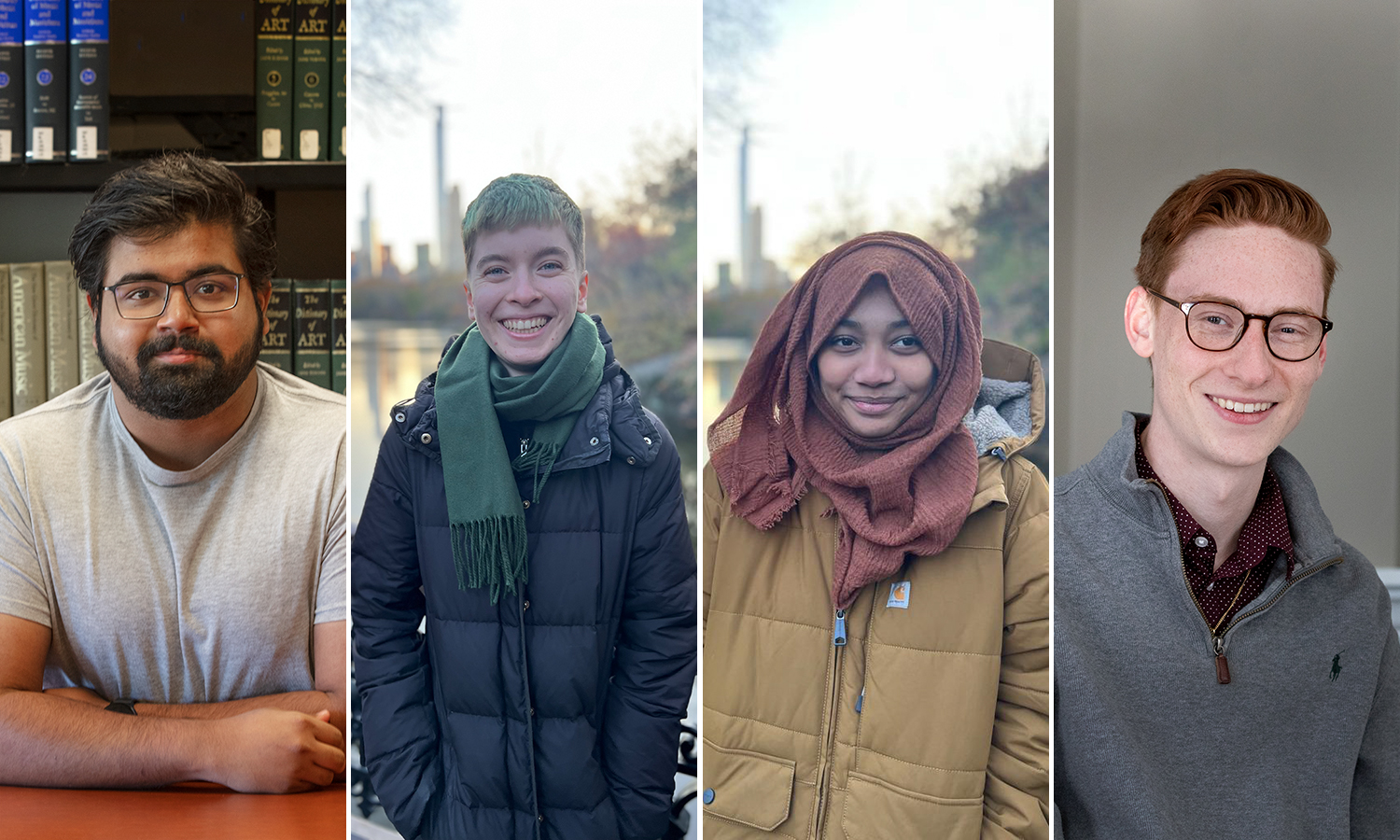 HWS News
21 December 2022

HWS to Compete in World's Largest Debate Tournament

Four students are preparing for their trip to Spain, where they will compete against 540 debaters at the annual World Universities Debating Championships.

At the end of this calendar year, the Club de Debate de Alumnos de la Universidad Rey Juan Carlos in Madrid, Spain is hosting the World Universities Debating Championships (WUDC). This marks the return to in-person World Championships, after two years of remote competitions.

With 270 teams and 162 judges from around the world, WUDC is the largest and most competitive annual debate competition. HWS Debate has secured two team slots and will be sending four promising debaters.

Matthew Nusom '23 and Lamia Nur Rahman '26 will debate together. At the Cornell IV season-opener, Rahman and Sandeep Tissaaratchy '26 proceeded to the open quarterfinals, with both debaters receiving awards as top novice speakers at the tournament. Rahman also debated in the U.S. National tournament this year with Sreyan Kanungo '22, only narrowly missing the elimination rounds.

"Debating at World's is truly the epitome of what it means to be a debater," Rahman says, "To know that in my freshman year I get the opportunity of debating on my dream stage feels surreal."

Kanungo and Kayla Powers '24 are the second team competing. This semester, they proceeded to the Cornell IV Finals. Their previous successes together include quarterfinaling the North American Debating Championship, octofinaling the Uhuru World's Championship, and winning the Silver Finals of the Strathclyde Presidents Cup.

Kanungo has consistently performed well at every debate tournament he has attended. In the past two years of WUDC, Kanungo and Sarim Karim '21 proceeded to the partial double octofinals, becoming one of only four teams from the United States to make it that far. Just a year before at their debut World's, Kanungo and Karim ranked 8th best ESL team in the tournament and went on to the ESL quarterfinals. Kanungo has been chosen as a chief adjudicator of the North American Universities Debating Championship in the spring.

Powers has also performed well. Most recently, Powers was a finals judge at Hart House IV and Western IV. They were recently chosen as a chief adjudicator for the North American Women and Gender Minorities Championship, which occurred early December.

Danny Schonning '16, Trias Postdoctoral Fellow at HWS, will join the team as a judge at the World's tournament. Schonning has judged many major tournaments, proceeding to elimination rounds each time.

In the photo above, Powers and Kanungo pose for a photograph during a trip to New York City.