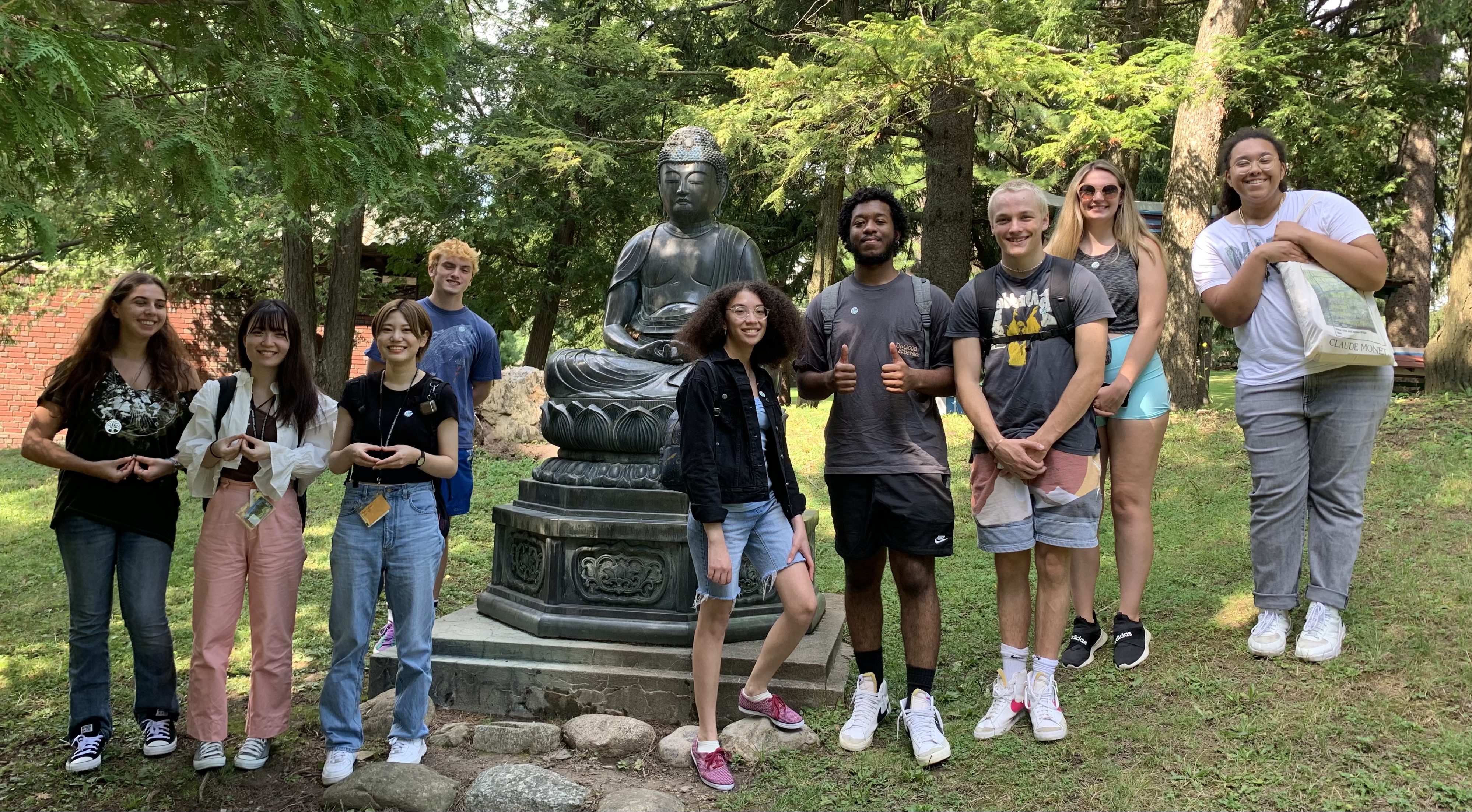 HWS News
15 November 2022

Immersion Through Language By Colin Spencer '19

As part of the Colleges' exchange program with Technos International College, two students from Tokyo recently visited campus.

After an absence due to the COVID-19 pandemic, students from Hobart and William Smith practiced their Japanese language proficiency while introducing two students from Technos International College to campus and the Finger Lakes as part of a long-standing immersion and cultural exchange program.

While on campus for two weeks, Misaki Takenouchi and Otone Murakoshi from Tokyo, interacted with HWS students who are learning Japanese, attended classes, met President Mark D. Gearan, and explored Geneva and the region.

Following their time at HWS, Takenouchi and Murakoshi returned to Technos and gave a presentation on the Colleges.

For more than 25 years, the relationship between the Colleges and Technos has been a core component of global education at HWS. Through the generosity of the Tanaka family and the Tanaka Memorial Foundation, Technos International Week began in 1992 to encourage cultural understanding from participating guests. The exchange program provides personal connections for students to practice their language skills.

"I can tell the students feel more confident speaking Japanese when they realize they can effectively communicate with the exchange students," says Tanaka Lecturer in Japanese Kyoko Klaus. "Language is a tool so I don't want them to just sit in a classroom. It was great they actually got the opportunity to use their language skills."

Klaus noted the experience also helped the HWS students learn more about American culture by presenting it to Japanese students.

Additionally, by meeting students from Japan, the HWS students built a better connection to the language itself.

"I really want them to get to know Japan and have a personal connection with Japanese people and that's what they're building," says Klaus.

Prior to the visit, students like Quinn McGowan '24 have been building that personal connection through virtual language tables, where HWS students and Technos students communicate in the other language to each other.

"The entire relationship we've had with Technos has allowed me to meet with so many people and follow them online," says McGowan. "We have conversations on Instagram almost every day."

The immersion experience has also furthered the HWS students' interest in Japan. "I've always wanted to go to Japan but this definitely made me want to go even more and experience Japan from within the country itself," says Tucker Budd '25.

In the photo above, students from HWS and Technos International College in Japan visit Sonnenberg Gardens in Canandaigua.