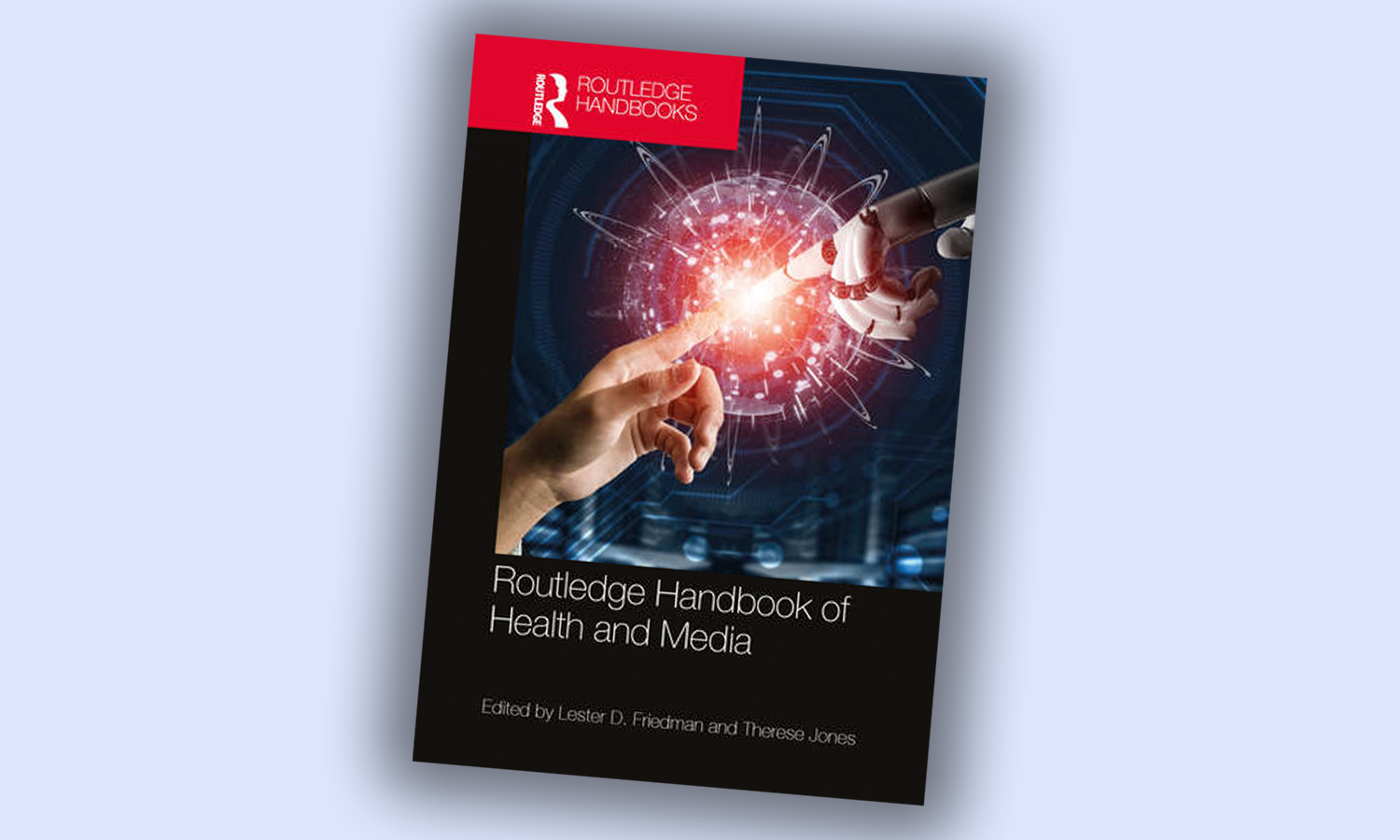 HWS News
6 September 2022 • Faculty • Research Friedman Publishes Health and Media Textbook
Professor Emeritus of Media and Society Lester Friedman's newest book explores the social impact at the intersection of health and media.
The Routledge Handbook of Health and Media, edited by Professor Emeritus of Media and Society Lester Friedman and University of Colorado professor Therese Jones, "provides an extensive review and exploration of the myriad ways that health and media function as a symbiotic partnership that profoundly influences contemporary societies," according to the publisher.
Published in August, the book is organized by "film, television, animation, photography, comics, advertising, social media and print journalism," with textual examples that serve as entry points into "more general and more theoretical issues about the medium in question. As such, this handbook defines, expands and illuminates the role that the humanities and arts play in the education and practice of healthcare professionals and in our understanding of health, illness, and disability."
In addition to his other textbooks — including Cultural Sutures (ed.), Health Humanities Reader (co-editor) and The Picture of Health (co-editor) — Friedman has written books on Clint Eastwood, Steven Spielberg, American Jewish Cinema, genre theory and films of the 1970s. Currently, he is completing a book on Hollywood directors and composers. A former chair of the Media and Society program, he joined the HWS faculty in 2005. He holds a Ph.D. and master's degree from Syracuse University and a bachelor's from Alfred University.