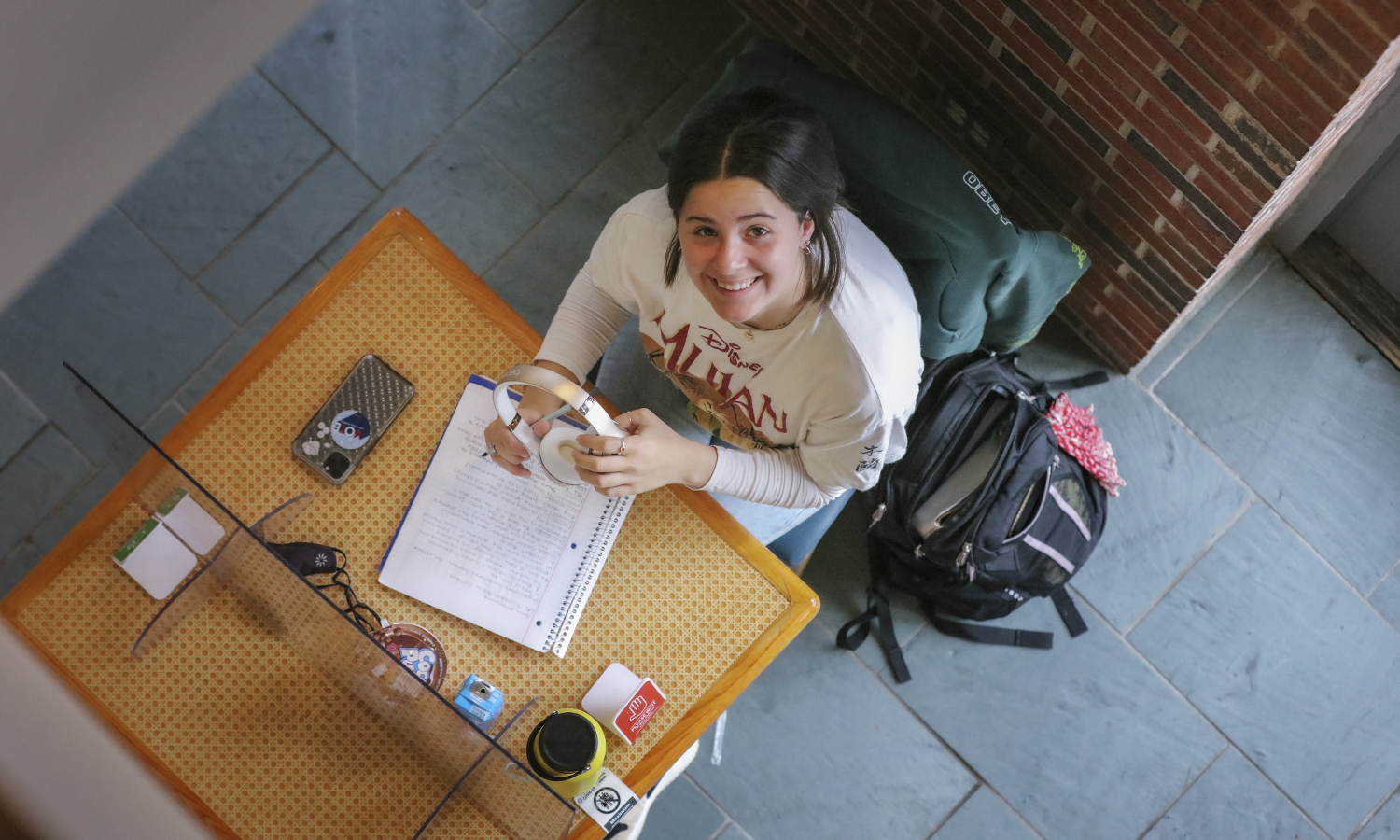 HWS News
10 August 2022

Blogging in Germany

This spring, Sarah Palmisciano '23 studied abroad in Freiburg, Germany.

When studying abroad, two incredible things happen: you learn more about the world around you, and in the process, you learn more about yourself.

While studying abroad in Freiburg, Germany, Sarah Palmisciano '23 wrote a travel blog about Germany and Europe's memorialization of the Holocaust. In the process, she says she meaningfully connected with her Jewish identity.

Her experience was supported by the Blocker Fellowship, the Colleges' prestigious study abroad and travel grant. The fund was created by Julius G. Blocker '53 to enable students to experience German culture and society.

As Palmisciano traveled through places with so much history, she recorded her visceral reactions to the space. For example, while visiting a site of Nazi party rally grounds, she wrote, "Decades ago, Nazis had stood where I was standing with the intention of using that space for rallies. For anti-semitism. For hatred. And here I was, standing there. I was standing there! I was there! There was a switch that flipped in my head when I realized that I was a Jewish person standing on Nazi rally grounds."

Looking back at the experience, Palmisciano says, "In more ways than one, writing a blog for my Blocker Fellowship took me outside of my comfort zone. Studying abroad meant everything to me. It was the most transformative experience of my life thus far."

A women's studies and political science double major, Palmisciano selected the "European Union Program" track while in Freiburg. Through the HWS partnership with IES Abroad, her courses included "EU Integration," "The EU and the Muslim World," "EU and U.S. Relations," "Migration and Multiculturalism" and "International Relations."

Through the program's emphasis on experiential learning, Palmisciano visited Brussels, Paris, Berlin and Rome. She also took a solemn class trip to Nuremberg and the Memorial Natzweiler-Struthof concentration camp.

In her blog posts, Palmisciano evaluated how memorials in the built environment were signposted to let visitors know about the atrocities perpetrated on the site, or whether they recorded the names of victims. She researched the historic use of space before the Holocaust and observed how visitors interacted with the memorials.

Palmisciano also shared personal and moving reflections about what it meant to her, and how it felt, to be a Jewish person visiting museums and memorials to the Holocaust.

The faculty were "awesome," she says. "It was a great environment that really made you feel welcome and known. The IES Center has a little garden and courtyard, and it was the perfect spot to meet up with friends and faculty."

Just 20 minutes from the city center, Palmisciano lived in a flat with three German students, who she says often discussed comparative politics with, and other topics, like social dynamics and cultural differences. She also made new friends from other colleges and universities.

"I made a great friend, Sam, who I connected with because we were able to share the experience of being Jewish in Germany. During our April break, a bunch of friends and I traveled to Italy. To celebrate Passover, Sam and I held a seder."

After traveling on long weekends, Palmisciano would return to Freiburg, where she says the rolling hills and forest landscape felt like she was dropped into the set of the "Sound of Music."

In the fall, Palmisciano will continue pursuing her double major. She is also enrolled in "Modern Judaism" with Professor of Religious Studies Michael Dobkowski.