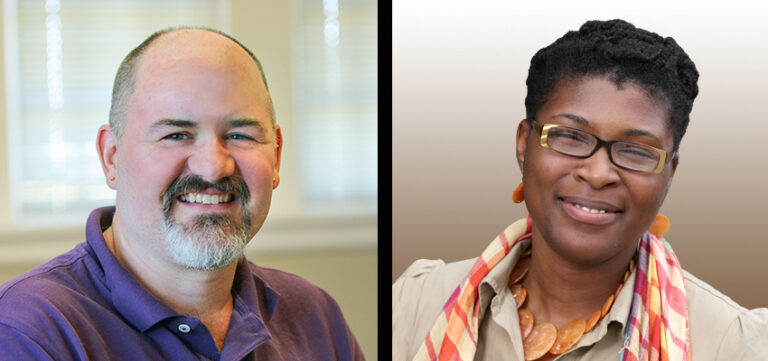 HWS News
24 May 2022 • Faculty 7th Fulbright-Hays Award for Russian Studies and Economics
The grant from the U.S. Department of Education will fund an intensive course abroad on the politics, economics and culture of Georgia.
For the seventh time since 2005, Hobart and William Smith Colleges' Russian Area Studies program has been awarded a Fulbright-Hays Group Projects Abroad grant from the U.S. Department of Education.
The $98,853 grant will fund an intensive six-week seminar during the summer of 2023 based at Akaki Tsereteli State University in Kutaisi, Georgia. The course, "Modern Georgia: Politics, Economy, Culture," offers participants interdisciplinary learning and teaching opportunities in Caucasus area studies. The immersive program will showcase the breadth and diversity of the country's politics, economics, language, culture, ethnicity and physical environment. The grant will cover 100% of in-country expenses for travel, accommodations, food, courses and group excursions, as well as international airfare from New York City.
Associate Professor of Russian Area Studies David Galloway P'23, who has led three previous summer programs to Siberia, and Associate Professor of Economics Keoka Grayson coauthored the grant proposal and will lead the program. Galloway anticipates recruiting nine students and nine K-12 teachers.
"We are looking forward to expanding Russian Area Studies' ability to work in regions beyond the Russian Federation and to bring attention to cultures that HWS has not featured in its abroad programs or its courses," Galloway says. "We are very experienced at taking teachers along (and have done so multiple times with past grants) and that is always an exciting aspect of this as well. For students, this is an exceptional opportunity to become better versed in a country that is greatly affected by Russian policy but which itself is very Western-leaning."
Provost and Dean of Faculty Sarah Kirk says the program "is an excellent means to strengthen three critical educational areas for the Colleges: the expertise of our students and faculty, the opportunity to increase the regional and national impact of our area studies programs abroad, and the ability to enhance our collaboration with Akaki Tsereteli State University."
Including previous group projects in 2006, 2009, 2015, 2016, 2018 and 2019, the HWS Russian Area Studies program has been awarded more than $630,000 in Fulbright-Hays grants, and more than $1.2 million in external funding since 2004.