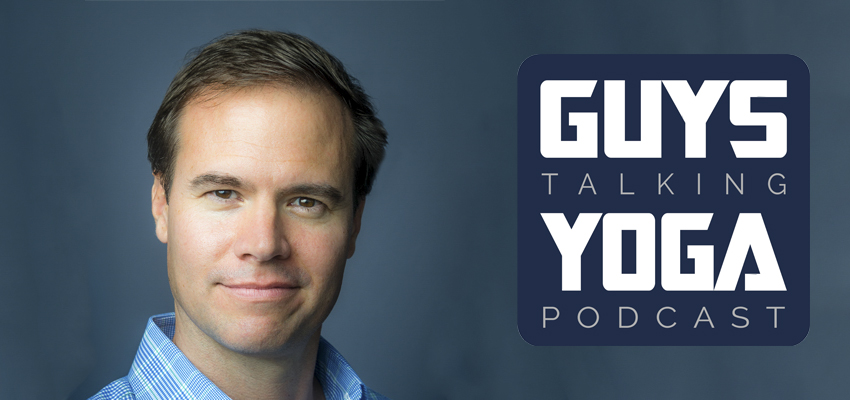 HWS News
14 October 2021 • Alums Guys Talk Yoga
On his podcast, Guys Talking Yoga, Derek Vanderwarker '96 interviewed Dan Bornstein, Ph.D. '95, a health and exercise science expert at The Citadel, the Military College of South Carolina.
Launched in 2021, Guys Talking Yoga is a podcast featuring informative, entertaining, short-form interviews with men sharing their yogic path to encourage more men to embrace the practice for health and well-being. In two recent episodes, host Derek Vanderwarker '96 interviewed Dan Bornstein '95, Senior Fellow for the Center of Performance, Readiness, Resiliency and Recovery (CPR3) at The Citadel.
In the episodes, the Hobart alums discuss holistic health and fitness in the military, and how the Anusara school of yoga helps build resilience and awareness.
Listen on Spotify or Apple Podcasts.
Vanderwarker, a business development and advertising executive at Spectrum Reach and a long-time yoga practitioner, says he started the podcast to help "raise awareness of the many benefits of yoga and change the stigma so more men get into the practice and manage health and wellness — physically, mentally and perhaps spiritually."
Bornstein runs the CPR3, which offers two of the most unique degree programs in the nation which educate and prepare exercise science professionals to work specifically with military personnel and first responders — those considered tactical athletes by occupation. Read about Bornstein's work in the Pulteney Street Survey.
As students at HWS, the two met while helping lead Hobart lacrosse into the Division I era: Vanderwarker was a midfielder on the team, while Bornstein was the team's athletic trainer.