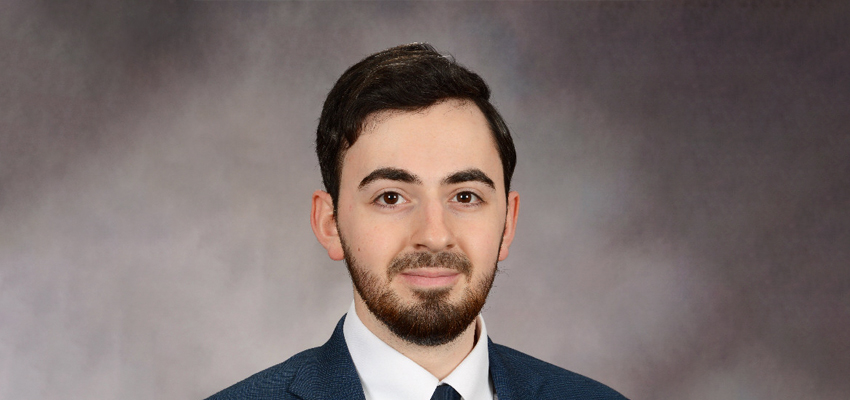 Ponticiello '21 to Cornell Law School
30 June 2021

Ponticiello '21 to Cornell Law School

Stephen Ponticiello '21 will attend Cornell Law School in the fall to study medical malpractice law.

Although he was always told when he was younger that he would be a good lawyer because he "argued a lot," Stephen Ponticiello '21 did not find his interest in law until his father tragically passed away from cancer in his junior year of college.

Beyond practicing as a malpractice lawyer, Ponticiello wants to contribute to systematic reform. "The American system of medical malpractice litigation is greatly flawed, insofar that it fails to address the true needs of the impacted party and fails to prevent future errors. The system has morphed into one that emphasizes retribution over restitution," says Ponticello, who graduated in May with a BA in political science and English. "An education at Cornell Law will enable me to prevent more cases like my father's, and attempt to rectify the currently flawed system pertaining to medical malpractice holistically."

While completing his degree at HWS and going through this period of personal hardship and grief, he says he found significant support from Hobart and William Smith faculty, coaches and fellow students.

"The sense of community at Hobart is quite real, and not just an artificial selling point for the school. While my dad was sick, I had to commute between Washington, D.C., and Hobart twice a week. The faculty at Hobart allowed me to squeeze a full course load into three days so I could be home the second half of the week. They were all so incredibly supportive and had no small part in carrying me through that difficult part of my life," says Ponticiello.

He calls Professor of Political Science Jodi Dean one of his most important mentors and sources of support.

"Professor Jodi Dean held me accountable to myself and constantly pushed the limits of my critical and analytical thinking. Without her guidance, I would have never awakened the tools I needed to get into law school," he says. "If you had asked me four years ago if I had any hope of attending an Ivy League law school, I probably would have laughed."

As a member of the Hobart rowing team, he is thankful for the support from coaches Paul Bugenhagen and Ethan Curren. "They preach incessantly about turning struggle into success, and hardship into opportunity. These became the principles which allowed me to achieve success during some extremely difficult moments in my life. I am confident that, without my time on the Hobart rowing team, I would not be where I am today."

He points out many classmates and friends were critical to his success such as Bart Voto '21, who will be attending Harvard Dental School next year, with helping him with his study skills. "HWS gave me the ability to surround myself with people who drove me to do better in all spheres of my life."

"HWS has unlocked the chance for me to attend Cornell and graduating from Cornell Law will in turn unlock countless opportunities throughout my life," he says.

While at the Colleges, Ponticiello also held a summer internship at the office of U.S. Congressman Earl Blumenaeur of Oregon. He received the Joe Arnitz '66 Memorial Sportsmanship Award and the William Prall Prize in English and Comparative Literature for the best essay.