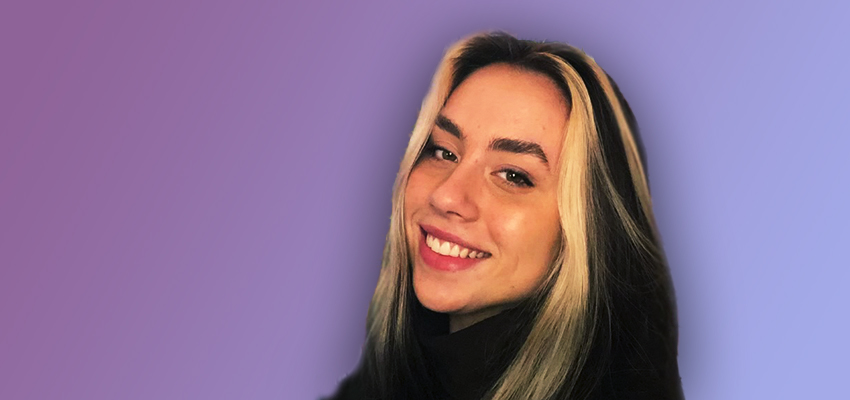 HWS News
30 June 2021

Hickman '21 to Pratt for Architecture

Mirabel Hickman '21 begins a Master of Architecture at Pratt Institute

Mirabel Hickman '21 will soon begin a graduate degree at Pratt Institute's School of Architecture. At HWS, she graduated magna cum laude in architectural studies with a minor in dance. Hickman was also awarded an Architecture Prize for Leadership, Service and Academic Achievement.

Since childhood, Hickman has been an architect at heart, sketching house floor plans on graph paper. "I would build them with cardboard and wire from string lights," Hickman says.

After attending the Summer Architecture Academy at the University at Oregon as a high school student, Hickman began searching for colleges with architecture programs. "HWS has a really intentional curriculum," Hickman explains. She credits every architecture class she took with preparing her for a future in the profession, and particularly notes the influence of Associate Professor of Art and Architecture Gabriella D'Angelo's "Studio 300" when she was tasked with designing a sustainable food store. "It taught me that architecture can change the way people live."

While studying abroad in Rome, Hickman participated in the HWS faculty-led program at the Scuola Leonardo da Vinci during her junior year. While there, Hickman served as a teaching assistant in an architectural studio, part of an independent study with D'Angelo.

"Studying in Rome was a turning point in my understanding of how space influences people," Hickman says. She notes that during the program's excursions to both the Pantheon and the Colosseum, she became determined to find a way to articulate the different feelings she experienced from the landmarks' spatial constructions.

The following year, Hickman pursued a second independent study, this time with Associate Professor of Art and Architecture Jeffrey Blankenship. In this project, she pursued her interest in understanding how various spaces make people feel differently, and combined her interests in dance and architecture to create her own architectural notation set that communicates the pathos of any space. Based on psychologist Robert Plutchik's Wheel of Emotions, Hickman's work "Spathios" consists of 27 words that described the emotions felt in reaction to architecture.

Hickman says she ultimately chose Pratt Institute because its curriculum mirrored what she explored at HWS. "It's the idea that architecture can change a lot in this world."

On campus, Hickman was a choreographer for the Kinetic Dance Collective (formerly Koshare), a senior intern for Admissions, a teaching assistant for architectural studies, and a digital studio manager.