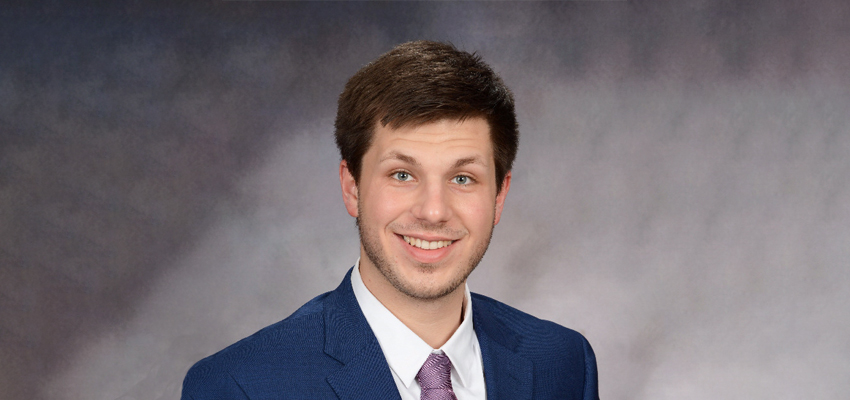 HWS News
29 June 2021 • Arts Nardone '21 on to Syracuse University for Audio Arts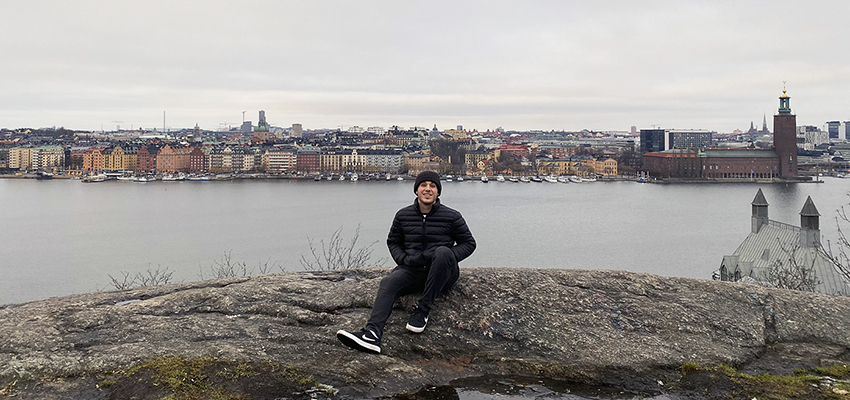 In the fall, Matthew Nardone '21 will attend Syracuse University to pursue a master's in audio arts.
Building on his double majors of biochemistry and music, Matthew Nardone '21 looks forward to graduate work at Syracuse University's Audio Arts program.
"Part of me always wanted to work in the behind-the-scenes parts of the music industry, but I often felt like I should stay with a career in the sciences," says the pianist, saxophonist and singer who was a member of Colleges' Jazz Ensemble, Wind Ensemble and the Colleges Chorale. "I plan to pursue careers that are generally housed in music labels, such as publishing, sync licensing and talent scouting. Another path I may follow is that of being a music supervisor, which is the person who places music into TV shows and movies."
Nardone says he became seriously interested in pursuing music after taking "Sound Production and Engineering" at the Royal Danish Academy of Music while studying abroad in Copenhagen. Once back on the HWS campus, his "Advanced Music Theory" class, "Senior Seminar" and an Honors project "The Intersections of Nostalgia and Futurism in Western Popular Music" helped him discover "the beauty and applications of modern music."
"Even though legendary artists like David Bowie have been examined in every way possible, there's still a lot of thoughtful discourse to be had about music and its artistry throughout the last 50 years," says Nardone of his Honors work that took an in-depth look at successful styles of music and artistry and how they have evolved.
Currently he is working on safety oversight panels for genetic engineering and gene therapy research on the Institutional Biosafety Committee at Advarra, a clinical research company.
Nardone credits his advisor Professor of Biology Kristy Kenyon for her great counsel throughout his time at HWS. "When I started at HWS, I was intent on attending medical school and I was nervous to make this switch, but Professor Kenyon reminded me — many times — that sometimes our educational and career paths are not always linear," he recalls.
He's also grateful for his music advisor Associate Professor of Music Charity Lofthouse and Director of Salisbury Center for Career, Professional and Experiential Education Brandi Ferrara for their support through the application process.
On campus he also worked as a Biology Teaching Fellow and Chemistry substitute Teaching Fellow, Resident Assistant, Library Circulation Assistant and First-Year Seminar Mentor. He had a remote internship as an Alzheimer's Student Researcher during the summer of 2020 and worked as an office assistant at Nunn's Home Medical Equipment.
"I think what most excites me about this next step is to start learning about an industry that seems elusive to the public eye," he says.