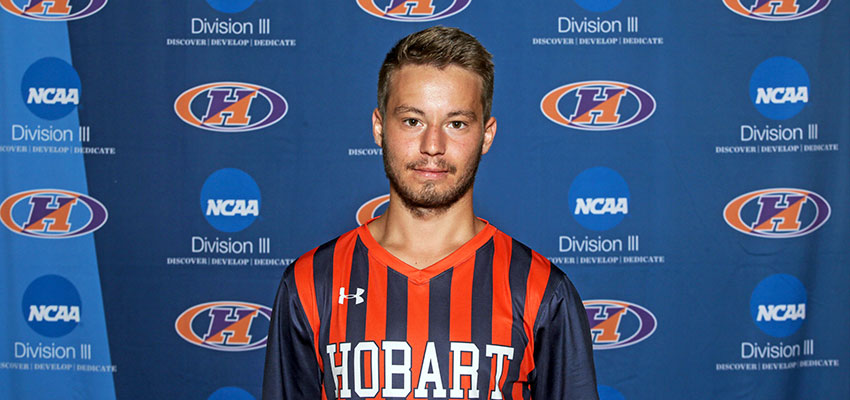 HWS News
29 April 2020

Poretz '18 Accepted to Emory University Law School

Zachary Poretz '18 will begin his J.D. at Emory University School of Law this fall. Since graduating with a degree in political science, he has worked as a legal secretary at Covington & Burling LLP in Washington, D.C.

"I was led to Emory Law because of the reputation of the institution," says Poretz, who was impressed with the "portability of an Emory Law J.D." and the institution's place within the Atlanta law market, offering programs in health law, international law and child law. Ultimately, Poretz intends to secure a clerkship with a judge and later work at a firm in a litigation department.

As an HWS student, Poretz served as a legal intern at the Legal Services of Northern Virginia, where he participated in a mock trial and assisted attorneys with legal research and intake.

He graduated cum laude with a political science major with a philosophy minor. His work with the Writing Colleague program, he says "definitely helped in terms of refining my writing skills" and will continue to be beneficial in law school.

A four-year defensive midfielder on the varsity Hobart soccer team, Poretz played in 61 games during his collegiate career and was thrice named a Liberty League All-Academic. He was a co-winner of the 2014 Hobart soccer Rookie of the Year award, winning two Liberty League regular season championships and the 2017 Liberty League Tournament Championship with the team.

"I think my experience at Hobart academically and athletically helped prepare me to take the next step of working while preparing my law school applications," Poretz says.