history
In commemoration of the William Smith Centennial, a facility at 603 South Main Street was dedicated as an innovative space where HWS students could gain access to coursework, presentations, workshops and community projects that would deepen their understanding of leadership. Since its inception, the Centennial Center has been a symbol for co-curricular programs that engage, develop and ready students for future contributions of value, character and significance. In 2007, the Center was renovated and endowed as part of a historic Campaign for the Colleges, including the lead gift from Trustee Cynthia Gelsthorpe Fish '82, in honor of the William Smith Centennial.
"Since William Smith College began and Hobart and William Smith became coordinate Colleges, our alumni and alumnae have pioneered in everything from English to economics to history," said Fish during the building's dedication in November 2008. "Now, as we cut the ribbon on the Centennial Center, we will become leaders among leadership programs across the United States."
"This building speaks to us," Fish said. "Its message is clear: leadership is a value that will carry from this Centennial well into the next."
Since its inaugural year, the Centennial Center has grown in programming as well as staff. In addition to the HWS Leads certificate program, the Center, invites noteworthy speakers to campus for a Leader in Residence series, sponsors student projects with leadership fellowships and provides leadership development for local elementary school students through the Youth Leadership College.
In 2011, the Centennial Center organized the first Pitch Competition, marking the Center's expansion into entrepreneurship by embedding problem-solving and idea generation into the creation of potential new ventures. This intersection of leadership, entrepreneurship and innovation has led to programs such as the HWS IdeaLab and Opell Start-Up Fund Committee – programs that offer rich, comprehensive experiences and produce compelling student outcomes. The Centennial Center officially changed its name to include Leadership, Entrepreneurship and Innovation in 2018.
Today, the Centennial Center is a dynamic operation that offers unparalleled experiences and resources for young leaders to develop global awareness, community focus and the skills to transform conviction into change. With its collection of educators, the Center has fulfilled the mission of the original visionaries by becoming a point of distinction for the Colleges.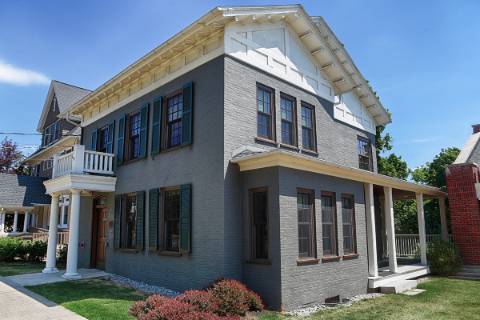 mission statement
The Centennial Center is a dynamic center that prepares leaders and entrepreneurs to drive innovation.  Through experiential education, the Centennial Center provides opportunities to explore and apply theoretical and practical knowledge in leadership and entrepreneurship.
Vision Statement
The Centennial Center strives to be a catalyst for meaningful change by providing transformative experiences for students, faculty, staff and community members. As a comprehensive resource, the Centennial Center adds value to the liberal arts education by challenging individuals to engage with new thinking in leadership and entrepreneurship.
centennial center staff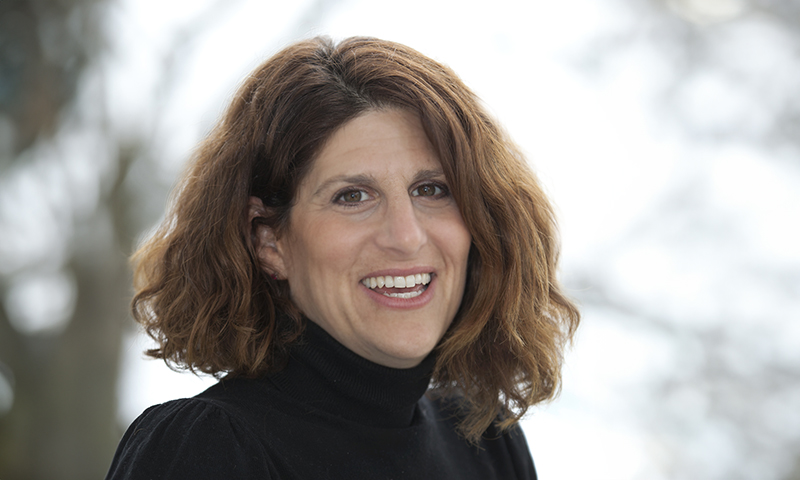 Susan Pliner, Ed.D. (She/Her)
Associate Provost, Director of the Centennial Center, Director of the First Year Seminar Program
Dr. Pliner oversees the Center for Teaching and Learning, Centennial Center for Leadership, Entrepreneurship and Innovation, and the Center for Community Engagement and Service Learning. She directs the First-Year Seminar Program and the Centennial Center for Leadership, Entrepreneurship and Innovation. She serves as the Disability Coordinator for Faculty and works with diversity, equity, and inclusion initiatives across campus. Pliner teaches in Educational Studies, Social Justice Studies, the First-Year Seminar Program, the Master's in Management, and the Master's in Higher Education Leadership and has been at the Colleges since 2006.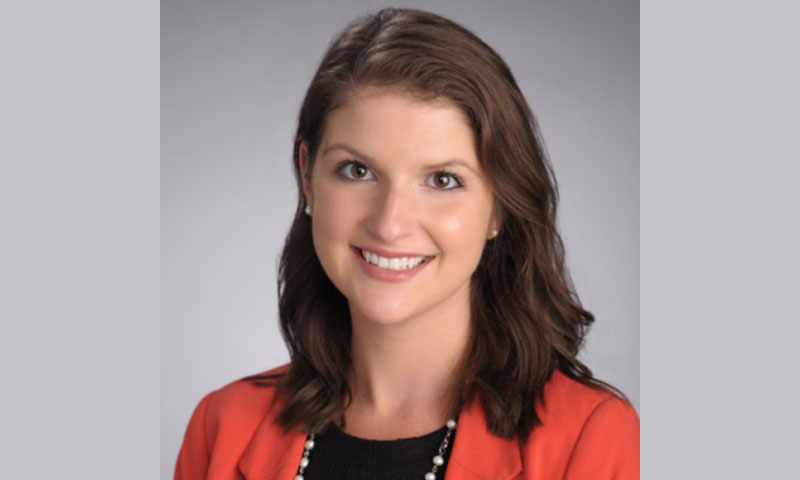 Kayla Eberhardt, M.A. (She/Her)
Associate Director, Centennial Center
Kayla Eberhardt is an educator and leader with a background in Communication Studies. She holds both a bachelor's and master's degree in Communication Studies with an emphasis in Public Relations. She brings her past experience in college advising, entrepreneurship, and work with veterans, active duty military, and military families to the Centennial Center. As the Associate Director she teaches courses, facilitates sessions, advises students and builds leadership programming. Kayla joined the Colleges in October 2022 and is excited to bring her skill set, experience and passion for higher education to HWS and the student experience.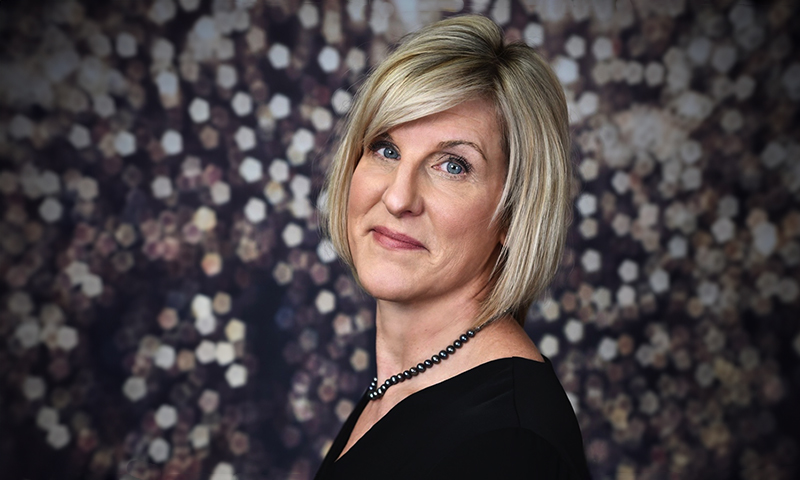 Ann Marie Luce (She/Her)
Associate Director, Centennial Center
Ann Marie Luce is an educator and leader deeply passionate about Educational Leadership. Her academic journey includes a bachelor's degree in family studies and gerontology, a master's degree in elementary education, and a doctorate in educational leadership. With a commitment to service, she has shared her expertise internationally, spanning early childhood through 12th grade, in various teaching and leadership roles in public and private schools.
As the Associate Director at the Centennial Center, Ann Marie teaches, facilitates sessions, advises students and develops leadership programs. She joined the Colleges in July 2023, eager to contribute her knowledge and unwavering passion for women in leadership, cultural intelligence, leadership development, coaching and mentoring. Committed to continuous learning and growth, Ann Marie aligns with HWS's mission to foster excellence and leadership within its student community.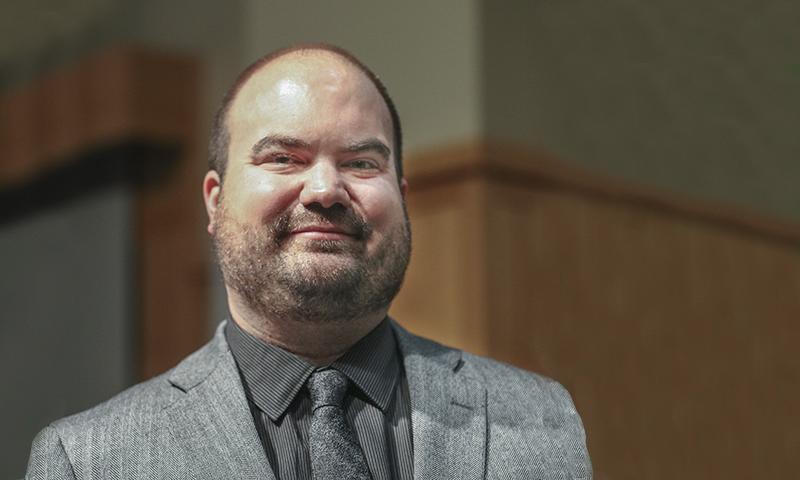 Craig Talmage
Centennial Center Entrepreneurship Faculty Fellow, Associate Professor of Management and Entrepreneurship
Talmage has more than ten years of combined not-for-profit, nonprofit and public sector research and leadership experience. Before becoming an educator, he founded and operated a research consulting practice for small businesses and nonprofits in Arizona. He also serves as the editor-in-chief of Community Development. In his own journey through higher education, Talmage pivoted away from a traditional business school to join an interdisciplinary master's program where he could apply industrial/organizational psychology to understand nonprofit and for-profit workplaces. He earned his Ph.D. in Community Resources and Development at Arizona State University and now teaches courses in local development, tourism development, organizational behavior/development, nonprofit management and leadership, and social entrepreneurship. At HWS, he serves as the faculty liaison for the Center for Community Engagement and Service Learning and faculty advisor to a number of clubs and organizations on campus.
Student interns
Autumn Washington (she/her) is a Centennial Scholar pursuing a double major in Sociology and Psychology at HWS. As a rising senior, Autumn is involved in many areas across campus that allows her to bring a robust student perspective to the Center and its programs. She contributes to the Centennial Center as a student advocate, program coordinator and outreach specialist. The Centennial Center is grateful for her energy, insight and hard work!
In the class of 2024, Reece Wilson (he/him) is an Architecture major with an Entrepreneurship Minor. As the co-founder of UTime, an ed-tech start-up, Reece has leveraged many of the Centennial Center programs to elevate his company and continue his entrepreneurship journey even as a student. With his unique perspective, Reece serves as the Centennial Center's Entrepreneurship Intern where he serves as an entrepreneurship program coordinator providing insight and support to the Center's various entrepreneurship programs. The Centennial Center is lucky to have Reece's insight, perspective, work ethic and drive to improve our student programs.
Olivia Crane (she/her) intends to major is Sociology, with a studio arts minor at the Colleges in the class of 2026. She became a part of the Centennial Center community as a
Centennial and Leads Scholar in her freshman year. She became an Intern of the center in the spring of 2023. Olivia plays an instrumental role in supporting the Center's student engagement, recruitment and outreach efforts. She enjoys her time spent at the Centennial Center and expanding her leadership skills in this role. The Centennial Center is appreciative of Olivia's work ethic, kind personality and determination in this role.