GRADUATE AND PROFESSIONAL SCHOOL
Graduate and Professional schools prepare students for careers in specific fields. As a graduate student, your education will have a narrower focus with greater depth through coursework, research, and/or practical experience. You should consider a graduate education if you want to learn more about a particular field, or pursue a career that requires an advanced degree.
Many graduate programs accept students directly after completing their undergraduate degree, while others, such as most MBA programs, require professional work experience prior to entry. Depending on your graduate school program and degree level desired, your program requirements and time to complete the degree will vary.
If you need any assistance with graduate school decisions or starting the application process, please call Career Services at (315) 781-3514 to schedule an appointment or request an appointment by completing the online form.
GRADUATE SCHOOL RESOURCES
Test Prep Courses



Kaplan wants to make sure cost isn't a barrier to test prep success. Are you eligible for Kaplan's Tuition Assistance program? Apply now and get started on your future today.
Free Graduate School Resources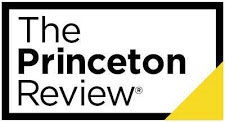 Graduate School Decisions Workshop
Please register for these on Handshake
Graduate School Guide (PDF)
LETTERS OF RECOMMENDATION
The Salisbury Center for Career, Professional and Experiential Education partners with Interfolio, an online service to manage your letters of recommendation needed in your search for employment and/or admissions to graduate or professional school. A file may be started at any point during your academic career or after graduation. Once a recommendation file is established, you have the security of knowing that copies are easily accessible for employer or professional/graduate school use. The file eliminates the necessity, in future years, of locating people from whom you would like a recommendation.
Interfolio is a convenient and efficient resource to manage your credentials online. Interfolio charges $19 to set up a 1-year account and $6 to send out the typical application materials. You can pay online, using a credit card, or by check or money order. Students who need financial support for this service can contact the Director of the Salisbury Center for Career, Professional and Experiential Education.