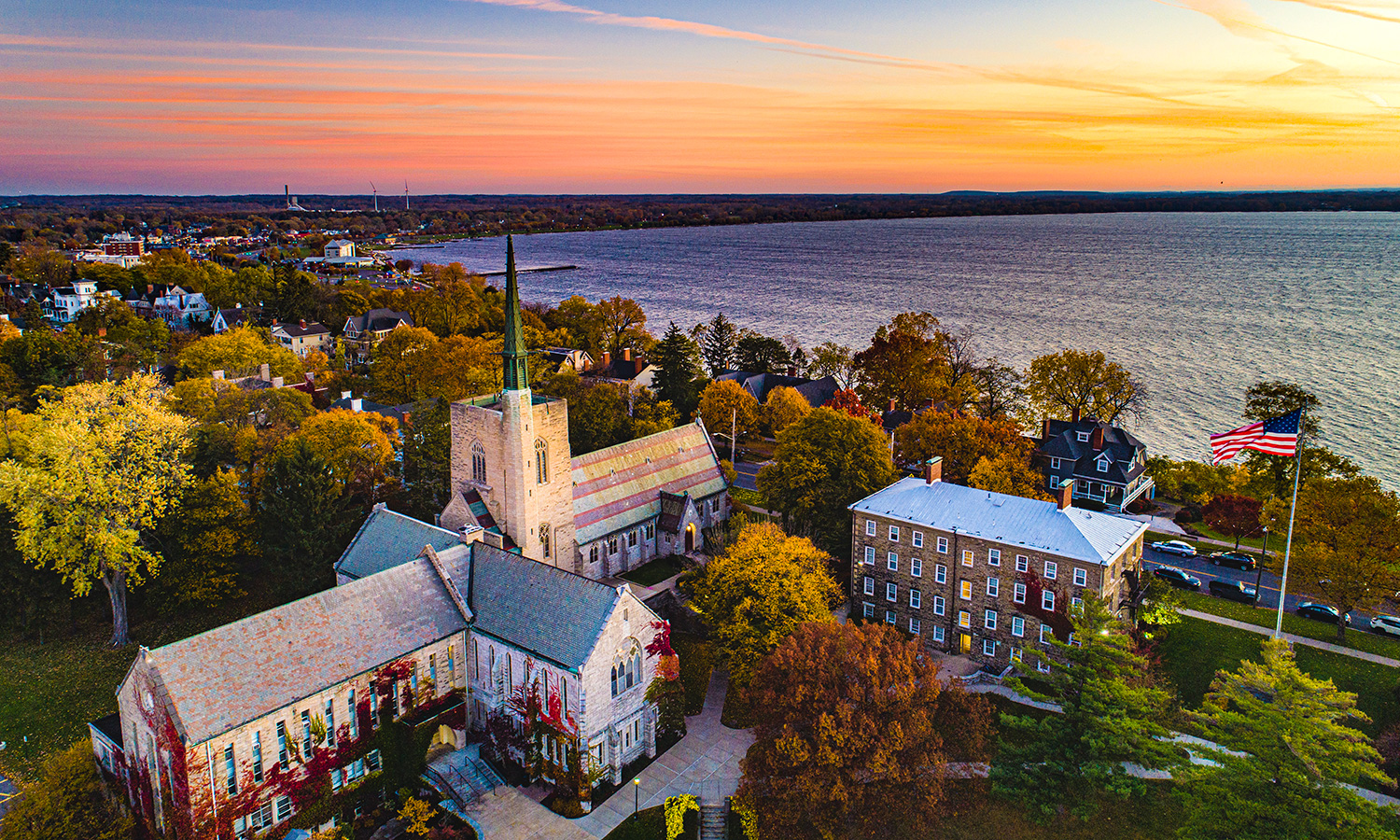 Admissions Volunteer Network
Welcome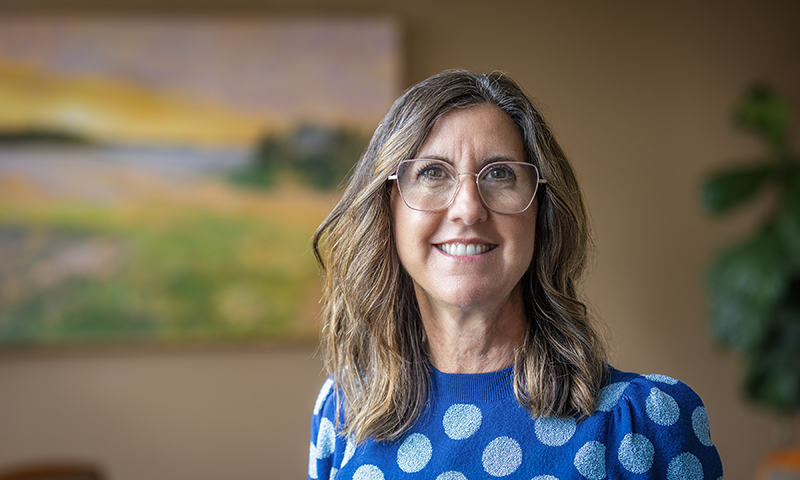 Thank you for volunteering your time as a member of the Admissions Volunteer Network. One of the most valuable contributions alumni, alumnae and parents can make to the Colleges is to assist in recruitment of new and talented students.
The information in this handbook is designed to support you as you interact with prospective students, their families, guidance counselors and the general public. Please take some time to review and become familiar with the material in this handbook before participating in admissions activities. Refer back to it at any time to help answer questions as you engage with prospective students. We encourage you to browse the Colleges' website and to read HWS News whenever you can; it is critical that you possess knowledge of today's HWS and represent the Colleges accurately.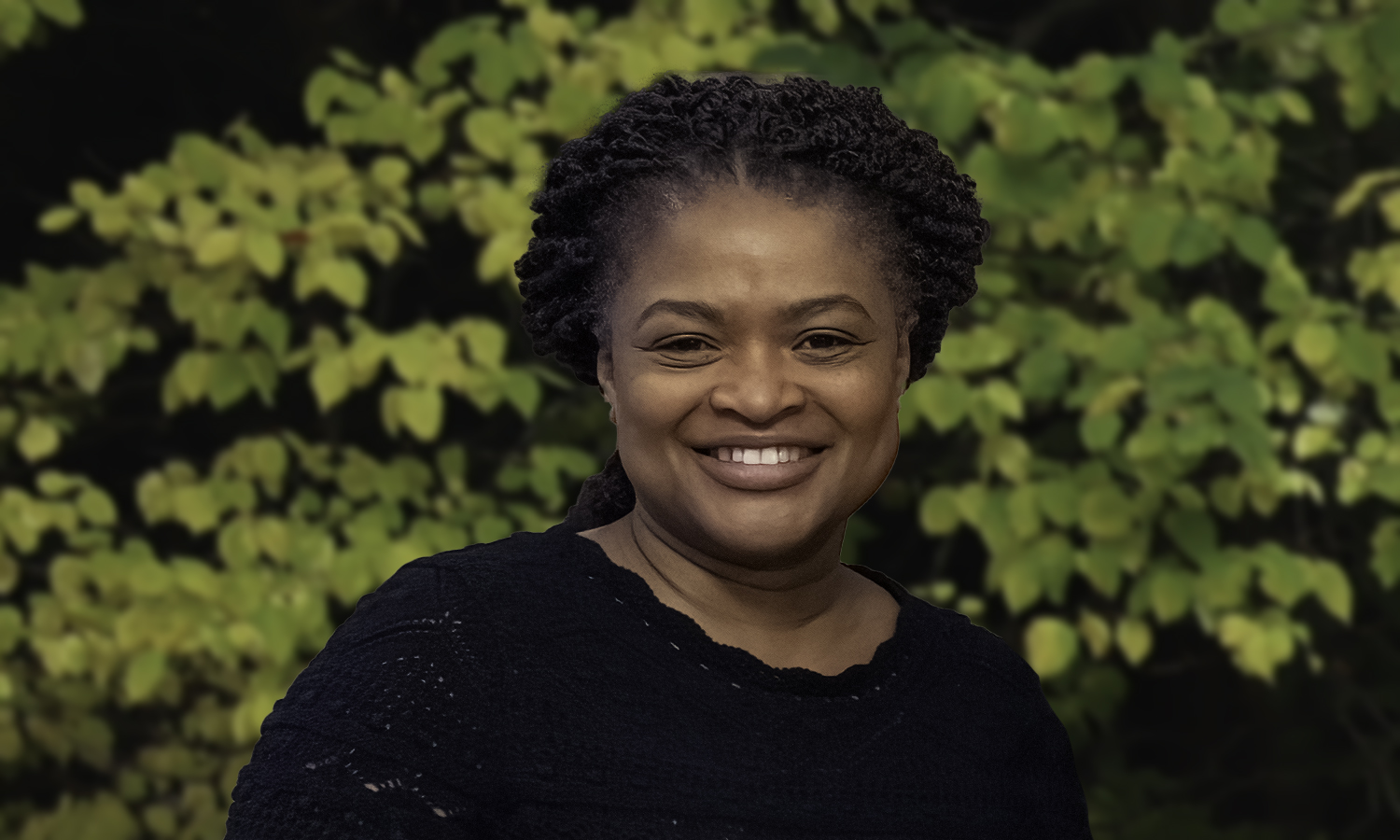 We truly appreciate your time, ideas, energy and enthusiasm for Hobart and William Smith. Your unique perspective has such a powerful impact on our applicant pool and on students who ultimately enroll. Whether you are a seasoned AVN member or a new volunteer, we thank you for your help.
Best wishes,
Mary Kerwick P'27
Director, Admissions Volunteer Network
Chevanne DeVaney '95, P'21, P'23
Director of Alumni and Alumnae Relations
HWS Mission Statement
To understand what it is we expect of members of the Admissions Volunteer Network, it is helpful to review the mission of the Colleges:
Preparing students to lead lives of consequence.
The Colleges achieve this goal by helping students connect their talents and interests to meaningful, high-impact pursuits.
By spurring cultural exploration and global citizenship.
By offering opportunities to amplify knowledge through hands-on experience.
By nurturing discovery and unlocking potential.
By modeling values and points of view that equip them to build the world as it could be.
Admissions Volunteer Network Overview
For more than five decades, Hobart and William Smith alumni, alumnae and parents worldwide have supported the Office of Admissions' recruitment programs through volunteer activity in their local area. Admissions Volunteers attend college fairs and receptions, conduct interviews and contact students who have an interest in the Colleges.
This personal interaction between Admissions Volunteers and prospective students provides an extension of the efforts of the Admissions Office as we work each year to enroll an exceptional class. As an Admissions Volunteer, you are the face and voice of HWS in your community. By sharing your experiences with prospective students and families, you help shape the future of the Colleges.
Volunteer Code of Conduct and Expectations
Admissions Volunteers are viewed as an extension of the Hobart and William Smith Office of Admissions. By becoming an active admissions volunteer you are accepting the responsibilities inherent with the position, understanding the significant impact you have on prospective students and their families. We depend on you to:
Maintain confidentiality
Provide accurate and factual information about HWS
Attend a training session
Avoid making assessments, guarantees or promises regarding student admissibility, financial aid, housing and other aspects of the HWS experience
Be professional, courteous and helpful
Communicate your availability to participate in events in your area
Complete your assigned duties in a timely manner
Admissions Glossary
Award Letter – A document issued to a student financial aid recipient that indicates the type and amount of financial aid awards.
Coalition Application – One of two admissions applications that HWS accepts, students can apply to HWS using the Coalition App at https://app.scoir.com/app/signup/2100326.
Common Application – One of two admissions applications that HWS accepts, students can apply to HWS using the Common App at https://apply.commonapp.org/login?ma=122&tref=3003.
CSS Profile (College Scholarship Service Profile) – A financial aid application created by the College Board. HWS requires international students interested in financial aid to submit this application. Online registration begins October 1 at cssprofile.collegeboard.org.
EA (Early Action) – A non-binding admissions option for students who wish to receive their admissions decision early in their senior year of high school. Applications for EA must be submitted by November 15 and decisions are sent in early January.
ED I /ED II (Early Decision I/Early Decision II) – A binding admissions option for those students who have selected HWS as their first and only choice. Applications for ED I must be submitted by November 15. January 15 is the deadline for ED II applications. Students who apply through the Early Decision program commit to attending HWS if accepted.
Enrollment Deposit/Matriculation Fee – A fee that must be paid by accepted students to secure their place at HWS
FAFSA (Free Application for Federal Student Aid) – A federal form to determine eligibility for student financial aid. Students applying for financial aid must submit the FAFSA alongside their application for admission. The HWS Federal Student code is 002731.
Federal Work Study (FWS) – A government-funded source of income offered as part of financial aid packages. Students are paid at an hourly rate and receive paychecks every two weeks.
Financial Need – In order for institutions to identify financial resources (federal, state and their own) available to assist families in affording college, the definition of "financial need" has been established as Cost of Attendance (COA) minus Expected Family Contribution (EFC).
High School Profile – A form created by each high school that provides HWS with information about the student body at a specific high school.
Merit-Based Financial Aid – Financial aid that is awarded based on either academic or extracurricular merit. Also known as scholarship funding.
National College Decision Day – May 1: the day by which students accepted for admission are expected to respond to their offer of admission by submitting their enrollment deposit. Early Decision candidates must submit their enrollment deposit on a separate timeline.
Need-Based Financial Aid – Financial aid that is awarded based on demonstrated financial need as determined by the CSS Profile or FAFSA application.
Regular Decision – Students applying through the Regular Decision program must submit applications for admission by February 1 and will receive notification by April 1st.
Retention Rate – The percentage of students who return to a college or university for their sophomore year. HWS has a retention rate of approximately 89%.
Room & Board – Combined housing and dining plan costs.
Test Optional – A policy that allows applicants to choose whether to submit their standardized test scores (SAT or ACT) for the admissions evaluation process. Hobart and William Smith introduced this policy in 2006.
Transcript – Official record of high school and/or college courses and grades.
Yield –The percentage of those admitted students who enroll at HWS.
Admissions Volunteer Network Calendar
September-November
Admissions counselors are on the road for about eight weeks each fall, meeting with prospective students and their families. Much of our time is spent visiting high schools, attending college fairs, interviewing students and hosting regional receptions.
During this time, Admissions Volunteers are needed to attend college fairs, conduct personal interviews, attend regional receptions and contact students who have an interest in the Colleges.
Important Dates
October 1
CSS/Financial Aid Profile online registration begins
November 15
Early Decision I applications due
Early Action applications due
December-March
Hobart and William Smith Admissions staff members spend the winter reviewing thousands of applications, as well as conducting on- and off- campus interviews.
Admissions Volunteers are needed to conduct off campus interviews at this time, in addition to contacting and encouraging those students who have expressed an interest in the Colleges to submit an application to HWS.
Important Dates
December 15
Admission decision available online for ED I candidates
January 1
Early Decision I enrollment deadline
January 15
Early Decision II applications due
Mid-January
Admission decision available online for EA candidates
February 1
Regular Decision applications due
February 15
Admission decision available online for ED II candidates
April-May
Regular decision applicants will receive their admission decision by April 1. Early Action and Regular Decision admitted students have until May 1 to decide if they will attend HWS.
Throughout these spring months, the Admissions Office hosts a variety of events both on and off campus designed to give accepted students and their families an in-depth look at HWS.
Throughout the spring months, Admissions Volunteers are needed to contact, congratulate and encourage admitted students to enroll. Volunteers share their HWS experience and answer questions students and families have about HWS.
Important Dates
April 1
Admission decision available online for RD candidates
May 1
Early Action and Regular Decision enrollment deadline
June-August
The Admissions Office receives many visitors during the summer months. Our time is spent conducting interviews, information sessions and tours. As the cycle begins anew, we use the summer months to plan for fall travel.
Summer is a quiet time for Admissions Volunteers, although there are opportunities to attend regional summer events for enrolled students and other regional receptions.
Frequently Asked Questions
Why is there an 's' at the end of your name?
Originally founded as two institutions (Hobart College for men in 1822 and William Smith College for women in 1908), today's institution – Hobart and William Smith Colleges – is united with one campus, one faculty and one administration. Historical traditions are maintained, providing a unique and invaluable opportunity for exploring questions of gender and difference.
What is HWS most known for?
Hobart and William Smith are known for consistent success in preparing students for meaningful lives and fulfilling careers through an outcomes-based focus on their futures.
Our faculty have been named in the top 25 in the nation by the Princeton Review for 6 consecutive years because they are as dedicated to teaching and mentorship as their own scholarship.
HWS has one of the best, most robust global education programs in the country. More than 60% of students study abroad compared to the national average of 2%.
We continue to be pioneers in career programming including our guaranteed internship program that includes a stipend for unpaid or underpaid positions and annual Career Treks to cities like Boston, Los Angeles, New York City and Washington, D.C. Our success is proven through our alums, who are leaders in their fields all across the country and around the globe.
How many students attend HWS?
Enrollment for the 2022-23 school year was 1,607 students.
What is the retention rate?
Approximately 89% of students return for their sophomore year.
What applications do Hobart and William Smith accept?
HWS accepts the Common Application and the Coalition Application. A FAFSA (domestic students) or CSS Profile (international students) financial aid application is also require of students interested in need-based financial aid.
What is the acceptance rate?
For the Classes of 2026, HWS received 5,082 applications and admitted 3,475 students, a 68% acceptance rate.
What are the application deadlines?
November 15 for Early Action and Early Decision

January

15 for Early Decision II
February 1 for Regular Decision
What grades do you need to be admitted to HWS? SAT/ACT Scores?
HWS does not have a cut-off for applying; instead we encourage anyone who is interested to apply. For the Classes of 2026, the mean high school GPA of enrolled students was 3.61. Remember, HWS reviews applications in their entirety, so in addition to looking at high school GPA, we are also interested in the courses an applicant enrolls in and their involvement beyond the classroom. In keeping with this commitment, HWS is a test-optional school so students do not need to submit their scores to be reviewed for admission. 22% of the Classes of 2026 chose to submit SAT scores and 87% of those students achieved a composite score of 1200 or above. 9% submitted ACT scores and 58% achieved a composite score of 30 or above.
Is HWS test-optional?
Yes. Hobart and William Smith Colleges have proudly been test optional since 2006. This means we do not require you to submit standardized test scores (SAT/ACT) to be considered for admission.
If students decide to submit test scores they will be reviewed in the context of the student's whole application. If students have taken the SAT or ACT more than once, HWS will superscore the results. This means we will use the best individual section scores in reviewing an application. HWS does not require the optional writing section on either the SAT or ACT. Full policy is available here.
Are a portfolio or an audition necessary?
If you are interested in our Arts Scholars Program, it will be necessary for you to prepare something highlighting your talents. If you are not applying for this scholarship, it is not necessary to send these materials. Additional details on the Arts Scholarship application can be found here.
Is there a language requirement for admission?
We look for students who have had at least two years of experience in a foreign language. At HWS, you are not required to take a foreign language, although many students, either out of interest or to prepare for a study abroad program, pursue language studies. A few majors require some work in a language other than English. We also have self-instructed language programs for students who are interested in languages that are not formally offered on campus.
Where is the nearest airport?
Campus is approximately a one-hour drive from both Frederick Douglass Greater Rochester International Airport and Syracuse Hancock International Airport.
Do you offer tours on the weekends?
Yes. The office is open on most Saturday mornings for tours, information sessions and interviews. The Admissions Office is not open on Sundays, but prospective students and their families are welcome to take a self-guided tour through campus. Students can register for visits here: https://apply.hws.edu/portal/visit?tab=home.
What is the average class size?
Our average class size is 16 students and we have a current student-faculty ratio of 9:1.
What are the general education requirements?
HWS requires students to complete a set of eight curricular goals before graduation. Our faculty believe that a curriculum that includes these 8 goals is the best preparation to expand students' skills and make them competitive when applying to internships, grad school and jobs. Students decide how you accomplish these goals with the help of their faculty adviser.
Eight goals:
Critical Thinking​
Communication​
Quantitative Reasoning​
Scientific Inquiry​
Artistic Process​
Social Inequalities​
Cultural Difference​
Ethical Judgment​
Can I get credit for my AP courses?
If you score a 4 or a 5 on an AP exam, you may be eligible for credit at Hobart and William Smith after you enroll. Some students may also be able to place out of an introductory class if they have performed well on the AP test. Official policy is available here.
How diverse is the student body?
22% of students are U.S. students of color and another 8% of students are from a country outside of the U.S.
Is housing guaranteed for all four years?
Yes, housing is guaranteed for all four years on campus and a great majority (87%) choose to do so.
What are residence halls like?
HWS is home to more than 40 different residential buildings. We offer single gender and co-ed traditional residence halls, townhouses, fraternity and sorority houses, senior-only houses, and small, themed houses where students share a similar interest or cause. More information on housing is available here.
What is Greek life like?
We have 8 fraternities and 1 sorority on campus. Approximately 12% of men join fraternities and 5% of women join sororities.
What do students do on the weekends?
HWS students are very busy, and the weekends are no exception. In addition to HWS-sponsored events, many of the theme houses and clubs plan and host weekend events. Some weekends these events include a comedian or slam poetry in the Cellar Pub, other times it's a DJ hosting a party or a drive-in movie on the Quad. Many students spend at least some time during the weekend cheering for one of our athletic teams.
What division are sports at Hobart and William Smith?
Hobart and William Smith varsity sports teams compete in NCAA Division III, except men's lacrosse, which has competed in Division I since 1995. As a Division I team, Hobart lacrosse players can receive an athletic scholarship, but academics are always the number one priority for admission.
Quick Facts about HWS
1,607 students hailing from 39 states and 48 countries
9:1 student-faculty ratio and 0% of classes taught by teaching assistants
16 average class size
70+ academic programs
More than 60% of students study abroad in 50+ locations around the world
80,000+ total hours of community service by HWS students each year
100% of students participate in community service
96% of students receive some form of financial or merit aid
Nearly 60M awarded in HWS scholarship and grant funding each year
$30,476 Average cost of attendance after factoring financial aid and scholarships
Alum network of 22,800+
50+ languages spoken on campus
Degrees Offered: Bachelor of Arts, Bachelor of Science, Master of Arts in Teaching, Master of Arts in Higher Education Leadership, Master of Science in Management
More than 40% of students compete on our 30 varsity sports teams
90+ clubs and organizations